Five Named Outstanding Teachers
March 31, 2022

Five Idaho State University faculty members have been selected to receive the 2022 Outstanding Teacher Awards.
Faculty members receiving these awards are Dr. Paul Bodily, assistant professor in the Department of Computer Science, Jennifer Briggs, instructor of Practical Nursing in the Department of Health Occupations, Dr. Nancy Devine, associate professor in the Department of Physical and Occupational Therapy, Dr. Anna Grinath, assistant professor in the Department of Biological Sciences, and Dr. David Lawrimore, associate professor in the Department of English and Philosophy.
The Outstanding Teachers will be honored at a reception April 5 in the Stephens Performing Arts Center. From this group Idaho State's 2022 Master Teacher honoree will be chosen.
Paul Bodily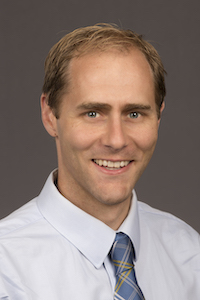 Paul Bodily has taught as an assistant professor in the Department of Computer Science since arriving at ISU in Fall 2018. In that time, he has developed and offered courses in machine learning, artificial intelligence, computational creativity, algorithms, computational theory, and quantum computing. Bodily coordinates the curriculum and teaching of the department's flagship introductory programming course CS 1181, which as a general elective course introduces Python programming to over a hundred ISU students each year. He oversees the department's dual credit and early college program offerings, recruiting and training instructors to offer introductory computer science courses for ISU credit at southeast Idaho high schools. Bodily, who has taught and supervised over a dozen undergraduate and graduate researchers, has been nominated on multiple occasions for the CPI Supervisor of the Semester award. He is a certified Software Carpentries Instructor and has received training through participation in Dr. Harvey Brightman's Master Teacher Program and the Teach for Learning (T4L) Conference. Bodily delivers an annual programming course to both high school students and instructors through the College of Technology's Ignite STEM summer camp series. Bodily has been instrumental in developing an effective service learning program wherein ISU CS students serve as teaching assistants in local high schools. Through this same program, he oversees development and teaching of an introductory programming course for inmates of the Pocatello Women's Correctional Center. Bodily also serves as the Computer Science department outreach coordinator.
Jennifer Briggs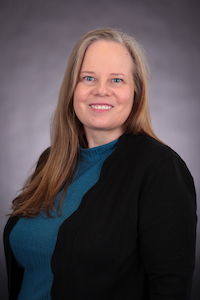 Jennifer Briggs has been a registered nurse for 25 years. She was awarded her Bachelor of Science degree from ISU in 1997. Following graduation, she worked in Idaho hospitals, focusing on care of the adult client. After obtaining a Master of Science in Nursing from ISU in 2011, she joined the faculty of the Practical Nursing Program at ISU's College of Technology Health Occupation Department. Briggs brings a strong background in patient care and leadership in health care to the medical-surgical nursing, clinical, and management courses she teaches. Her passion for teaching the profession has been remarked on by many students over the last 10-plus years of teaching in the practical nursing program.
Nancy Devine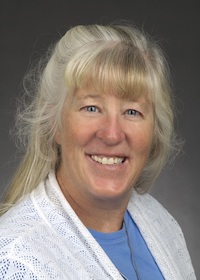 Nancy Devine is a tenured associate professor in the Physical Therapy Program in the College of Health. She earned her Bachelor of Science degree in physical therapy from the University of Vermont in 1986 and then moved to Idaho to work as a staff physical therapist at Pocatello Regional Medical Center. Devine joined the ISU Physical Therapy Program faculty in June 1990 as a clinical affiliate instructor and primarily served in the role of placing students in clinical affiliation sites throughout the continental US and Alaska. She completed a Master of Science degree in biology/neuroanatomy at ISU, a Doctor of Physical Therapy degree from MGH Institute of Health Professions, and a PhD in Experimental Psychology at ISU. Over her 31 years as an ISU faculty member she has primarily taught entry-level physical therapy graduate students but has also advised an undergraduate student in the Honors Program, and several doctoral students in the PhD in Rehabilitation and Communication Sciences Program. Devine's research interests include using virtual/augmented reality as an intervention to improve motor control following neurologic injury and for reducing chronic pain.
Anna Grinath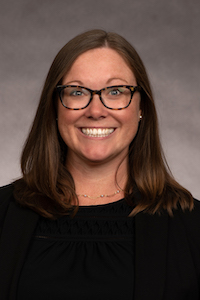 Anna Grinath earned her Master of Science in biology from Florida State University in 2012 and, as a graduate teaching assistant, Grinath realized she was most excited to research effective strategies for teaching and learning science. Grinath earned her Ph.D. in science education from FSU in 2017. During her Ph.D. program, Grinath designed a general biology laboratory course that centered on learning through investigation and discussion. Grinath also developed and directed a professional development program to support teaching assistant learning of ambitious science teaching practices. Grinath was an assistant professor in Biology at Middle Tennessee State University from 2017 to 2019, where she taught introductory biology and conducted biology education research. She also taught graduate courses in MTSU's interdisciplinary Mathematics and Science Education Ph.D. program. Grinath joined ISU in 2019 as an assistant professor in Biological Sciences. She loves exploring biology with ISU's undergraduate students in Introductory Biology and Biology Teaching Methods. Grinath is heavily involved in the Doctor of Arts and Biology Education degree programs and offers a rotating sequence of six graduate courses on topics in science/biology education. When she is not in the classroom, Grinath continues to think deeply about education with the fantastic graduate and undergraduate students of her Biology Teaching and Learning Research Lab.
David Lawrimore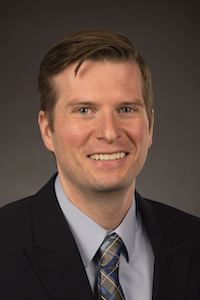 David Lawrimore's teaching career began in 2006 as a high school English teacher. Since then, first as a graduate instructor at the University of Florida and now as an associate professor of English at Idaho State University, he has designed over 20 and taught over 40 undergraduate and graduate courses. While these courses most frequently focus on early and nineteenth-century US literature, Lawrimore also teaches classes in African-American literature, the theory of the novel, genre theory, literary theory and analysis, secondary English education, and composition. His classes frequently pair canonical and non-canonical texts to problematize accepted traditions, ranging from literary canons—such as the American Renaissance—to social formations—such as industrial capitalism. His pedagogical work extends beyond the classroom as well, and he has recently published an essay in Critical Insights: Frederick Douglass, an edited collection designed to be taught in the undergraduate classroom, and several blogposts in Just Teach One, a website dedicated to the teaching of non-canonical texts. In addition, Lawrimore has tutored student athletes, chaired Honors Thesis projects, sat on committees for M.A. and Ph.D. theses, and directed Ph.D. dissertations. He is also committed to "teaching teachers"and has both mentored student teachers and taught courses in English pedagogy.
---
Categories: