Five Named Outstanding Service Award Honorees
March 31, 2022

Five Idaho State University faculty members have been selected to receive the 2022 Outstanding Service Awards.
Faculty members receiving these awards are Dr. Zackery Heern, associate professor and chair in the Department of History, Dr. Ryan Lindsay, associate professor and chair in the Department of Community and Public Health, Dave Martin, clinical associate professor and academic coordinator in the Department of Physician Assistant Studies, Dr. Dani Moffit, associate professor and program director in the Department of Human Performance and Sport Studies, and Dr. Renee Robinson, associate professor in the Department of Pharmacy Practice & Administrative Sciences.
The Outstanding Service award winners will be honored at a reception April 5 in the Stephens Performing Arts Center. From this group Idaho State's 2022 Distinguished Service honoree will be chosen.
Zackery Heern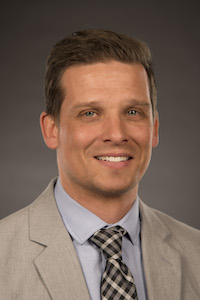 Zackery Heern is an associate professor in History, and he currently serves as chair of the Department of History at Idaho State University. He previously served as the director of undergraduate studies in History. Heern earned his Bachelor of Arts degree in History from UCLA, and he received his MA and PhD in Middle East Studies and World History at the University of Utah. He also completed a study abroad program in Egypt where he studied Arabic. Heern has published widely on Shi'i Islam, Iran, and Iraq, and his book, The Emergence of Modern Shi'ism: Islamic Reform in Iraq and Iran, was published by Oneworld Publications and was featured in The Economist magazine. Additionally, he has published public-facing articles and his work has appeared in local, regional, and international media. Heern has worked to serve ISU by helping students and faculty, supporting diversity, and through his involvement in several distance learning initiatives. He helped create online programs for the BA and MA in History, and he has served as a faculty advisor for several student clubs. He also served on ISU's Faculty Senate, the College of Arts and Letters Executive Committee, and ISU's EAB leadership team. He has also been a liaison between ISU and the Idaho State Board of Education. Heern has given talks as part of ISU's Liberal Arts High and Humanities Café programs, and he has spoken to Rotary Clubs in Pocatello and Salt Lake, the Idaho Falls City Club, and New Knowledge Adventures.
Ryan Lindsay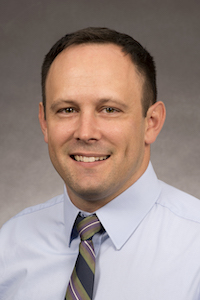 Ryan Lindsay is an associate professor and chair of the Department of Community and Public Health at Idaho State University. Since April 2020, he has served on the ISU COVID Health Committee that recommends COVID prevention guidelines and oversees screening, contact tracing and vaccination initiatives across the university. His national professional service highlights include representing Idaho as a voting member of the American Public Health Association's Governing Council since 2018 and serving as an Associate Editor of BMC Public Health from 2017-2021. State community and professional service includes serving as President of the Idaho Public Health Association (2017), Tobacco Free Idaho Alliance (2021), and Secretary and a founding board member of the Idaho Community Health Worker Association since 2020. He still enjoys being an active participant on the boards of each of these organizations in order to improve public health of all Idahoans. He also serves on the Garrett Lee Smith grant advisory committee, federally funded youth suicide prevention grant through the Idaho Department of Education.
Dave Martin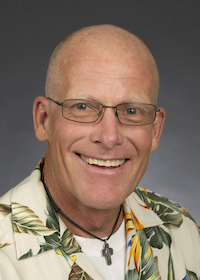 Dave Martin received his sachelor's degree as a Physician Assistant from the University of Oklahoma and his master's degree from the University of Nebraska. He came to Idaho State University for the Physician Assistant (PA) Program in 2003. He currently serves as Clinical Associate Professor and Academic Coordinator. While working in rural Idaho as a Physician Assistant (PA), Martin taught EMTs at a basic and advanced level for over a decade. This was in addition to a busy clinical practice. Martin has also precepted PA students during their clinical training for four decades, helping to educate these students on their way to becoming clinically practicing PAs. Once at Idaho State University, Martin joined the Medical Reserve Corps (MRC). Since joining the MRC, he has served by providing medical care during the H1N1 influenza outbreak, a local hepatitis A outbreak, an active TB exposure concern, and, since March of 2020, the COVID-19 pandemic. During COVID-19, he has served with Southeastern Idaho Public Health Department's hotline, testing line, and vaccination clinic. He has taken and supervised first-year PA students on numerous service projects, including performing Head Start physicals and athletic physicals for junior and senior high school students. Martin has served as a volunteer ski patroller at local ski areas with the National Ski Patrol, providing emergency medical care to injured guests as well as caring for other ski area needs. Martin teaches outdoor emergency care, snowboarding skills, and tobogganing skills to patrollers.
Dani Moffit
Dani Moffit is the program director of the Master of Science in Athletic Training program in the College of Education. Prior to her time at Idaho State University, Moffit taught and was an athletic trainer for the Meridian School District in Meridian, Idaho for 10 years, as well as was the undergraduate athletic training program director at Temple University in Philadelphia. She is the national chair of the National Athletic Trainers' Association Connection and Engagement Committee, a CAA TE Site Visitor, and has been involved with the BOC Exam Committee for twelve years. She received the NWATA Service Award in 2016, the NATA Service Award in 2017, the NATA Most Distinguished Athletic Trainer Award in 2018, the District Director's Award in 2019, and the ElevATe Award and the CAATE President's Award in 2021. She will be inducted into the Northwest Athletic Trainers' Association Hall of Fame in April 2022. Moffit volunteers at the Pocatello Free Clinic and is joined by her students to provide medical care at the Pocatello Marathon, the Simplot Games, and the Scout Mountain Ultra.
Renee Robinson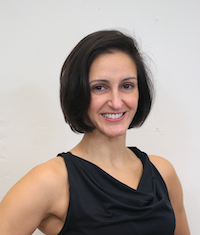 Renee Robinson is associate professor in the College of Pharmacy, Department of Pharmacy Practice. She is passionate about providing opportunities for students and community members alike to improve health and support wellness. Robinson currently serves as Faculty Director of the Assisted Living Home (ALH) Immunization Program, Robinson works with pharmacy students and other health professionals to safely administer vital vaccinations to Assisted Living Home Residents in their home, reducing COVID risk. Robinson has also helped establish a virtual health fair website to support sharing of evidence-based health information with other health professions and the community to better support patient self-management of chronic health conditions like diabetes. In addition to volunteering for community projects, she is involved in a number of university initiatives to support rural health, improving access of those in underserved communities including but not limited to the ICHR, Idaho Rural Health group and Mountain West CTR-IN. Robinson also serves as Co-Chair of both the College of Pharmacy Faculty Affairs Committee and the College of Pharmacy Practice Transformation committee working to expand and support health research within the University.
---
Categories: