Dr. Lisa Kidder Selected to Contribute to the Quality Matters Higher Education, Seventh Edition Revision
May 16, 2022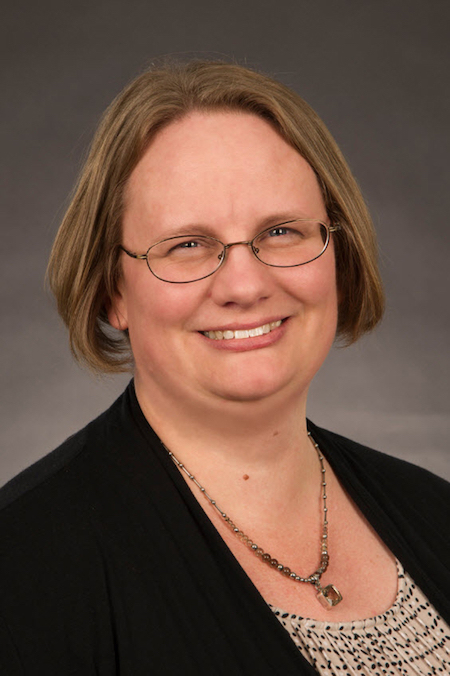 Lisa Kidder, ISU's Quality+ Program Manager, has been selected to be on the 16-member Quality Matters (QM) Rubric Committee for the Seventh Edition of the QM Higher Education Rubric. The purpose of the QM Rubric Review Committee is to "work and collaborate to ensure that the QM Higher Education Rubric, Seventh Edition, reflects the gold standard in online course design and the QM community's experience with best practices." (QM nomination form.)
Brenda Boyd, Senior Academic Director: Program Services and Co-Chair of the committee shared "Despite the short window for the call, we received more than 200 nominations and self-nominations for the Committee, many of which are from highly qualified individuals from the QM community."
Kidder has been an active member of the QM Community since 2011. She is a certified professional development facilitator, Master Reviewer and Peer Reviewer. When ISU adopted the QM Rubric, in 2012 based on the recommendation of a faculty committee, she took on the role of ISU's QM Coordinator.
The QM Higher Education Rubric is used in 29 countries around the world and has been translated into Chinese and Spanish. Initially created under a Fund for the Improvement of Postsecondary Education (FIPSE) grant in 2005, the rubric has been periodically updated based on research and input from the QM Community. It is the only online course rubric with a research library supporting each of the quality standards. The last rubric update was in 2018, and the recent pandemic and shift to online instruction has generated new research.
In addition Dr. Kidder is a frequent presenter at the QM Connect Conference and QM Regional conferences. She and Dr. Sacha Johnson, Senior Instructional Designer, were recently invited to share their presentation from the Quality in Action Conference as an upcoming QM Success Story in June.
If you would like to learn more about how ISU has implemented Quality Matters, see the eISU Quality+ webpage. ISU's eISU Quality+ Program is available to all who teach or have been asked to teach an eISU course, (course types = AO, SO, or OL). The program centers on faculty professional development and helps ensure quality eISU courses.
---
Categories: