Department of English and Philosophy Announces the Retirement of Professor Jennifer Attebery
April 21, 2022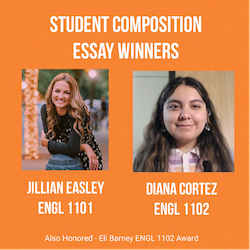 Jennifer Attebery, Professor of English, is retiring after an accomplished career as a faculty member at Idaho State University.
Dr. Jennifer Eastman Attebery earned the M.A. in Folklore in 1974 and the Ph.D. in Folklore and American Studies from Indiana University in 1985. Her B.A. in English (1973) was earned at The College of Idaho, located in her home town of Caldwell. After working 15 years for the Idaho State Historical Society as a specialist in vernacular culture, she was hired into the tenure track faculty at Idaho State University in 1992, where she has progressed through the ranks to Professor of English, teaching courses in folklore, orality and multimodality, ethnic studies, American Studies, ethnic and American Indian literature, and composition.
A 2016 recipient of the ISU Distinguished Researcher award, Dr. Jennifer Attebery has written four scholarly books ranging across the verbal, customary, and material genres of folklore, including Up in the Rocky Mountains: Writing the Swedish Immigrant Experience (University of Minnesota Press, 2007) and Pole Raising and Speech Making: Modalities of Swedish-American Summer Celebration (Utah State University Press, 2015). During her final semester at ISU she is putting the finishing touches on a fifth book manuscript, "As Legend Has It: Historical Legends, Local History Writing, and Swedish-American Heritage." She expresses her gratitude for the research support provided through two Fulbrights at University of Gothenburg and Uppsala University, Sweden (the latter a Distinguished Fulbright award); three sabbaticals from the College of Arts and Letters (formerly College of Arts and Sciences); and many other internal and external grants.
Professor Attebery has served on nearly every university level faculty governance council, as well as numerous college and departmental committees. During 1999-2000 she was Faculty Senate Chair. During 2012-2018, she chaired the Department of English and Philosophy. In 2014 Attebery received the ISU Achievement Award. She was recently awarded the status of Professor Emerita.
In retirement, Professor Jennifer Attebery plans to devote her research to folklore and literature with a focus on how legends are employed by fiction writers; to continue her volunteer work with the Swenson Swedish Immigration Research Center at Augustana College, Rock Island, Illinois; and to expand engagement with her religious community, the Pocatello Unitarian Universalist Fellowship.
Department chair, Jessica Winston, states: "Professor Jennifer Attebery's entire career, she has been a model of dedicated teaching, productive research, and engaged university citizenship. Throughout her career, she committed herself to making her to making her communities better – in the department, at the university, and in her field of folklore studies."
One recent doctoral graduate, Dr. Tyler Chadwick (Ph.D. 2017), currently a full-time lecturer at Utah Valley University, praised Dr. Jennifer Attebery, saying: "As a teacher and advisor, Jennifer was incisive, wise, encouraging, patient, and humane. Her feedback on my research taught me to see myself, my subject, and my methodology anew. Whenever we met, she expressed her confidence in me and my work; I always left her office with a renewed sense of hope that I mattered, that the humanities mattered, and that (despite my self-doubts) I could finish my dissertation. I try to carry that same level of care and faith in humanity and the humanities into my interactions with my own students."
Another recent doctoral graduate, Dr. Suzette Gee Kunz (Ph.D. 2019), now Professor of English and Director of Composition at BYU-Idaho, recollected: "Jennifer was a great instructor and mentor in my doctoral program. I appreciated her insight and expertise in helping me theorize my dissertation project. Her revision suggestions on many drafts steered me in the right direction and opened new paths for research. I felt very fortunate to have her chairing my dissertation and she was a key factor in its completion."
Dr. Attebery is married to fellow English Professor Dr. Brian Attebery. They met in middle school and have been married since 1975. They have two adult children, Stina Attebery (partner Josh Pearson), who teaches science and technology studies at California Polytechnic State University, and Jess Attebery, a Pocatello LGBTQIA+ advocate. They plan to remain in Pocatello in retirement.
A retirement party, which will also honor the career of retiring Professor Brian Attebery, will be held on Wednesday, April 27, 3:30 -5:30pm at Portneuf Valley Brewing, 615 S. 1st Street, Pocatello, ID 83201.
---
Categories: