College of Business to Offer Free Tax Prep for Low Income Households
January 20, 2022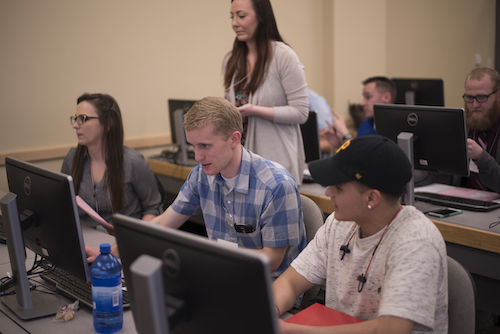 With tax filing season now in session, the Idaho State University College of Business accounting department will once again offer the opportunity for students and the community to get their taxes filed for free through the Volunteer Income Tax Assistance program (VITA) starting January 27 through April 7.
Students will begin filing every Thursday from 5 - 9 p.m. in the Rendezvous Complex Room 213. The Rendezvous is located on Martin Luther King Jr. Way in Pocatello. VITA will not be held on March 24 due to spring break. Masks will be required and all COVID precautions followed.
To qualify for this free program, students or community members must have a yearly household income of $57,000 or less. Clients must bring their driver's license, social security card (or passport), and all tax documents.
VITA provides invaluable experience for both undergraduate and graduate students from the College of Business. Any student can volunteer, but they must first pass three exams covering volunteer code of conduct, an intake and review sheet exam, and basic and advanced tax examinations.
Last year, Idaho State students filed about 480 tax returns. The program plans to use a similar process as last year, which provided a more efficient and relaxed environment for students to learn to work as tax preparers and allowed accounting program director, Dawn Konicek, to work more closely with students.
Not only do students learn how to complete a tax return, but they are able to give back to their community.
---
Categories: