College of Business Honors Top Students with New Event
April 21, 2022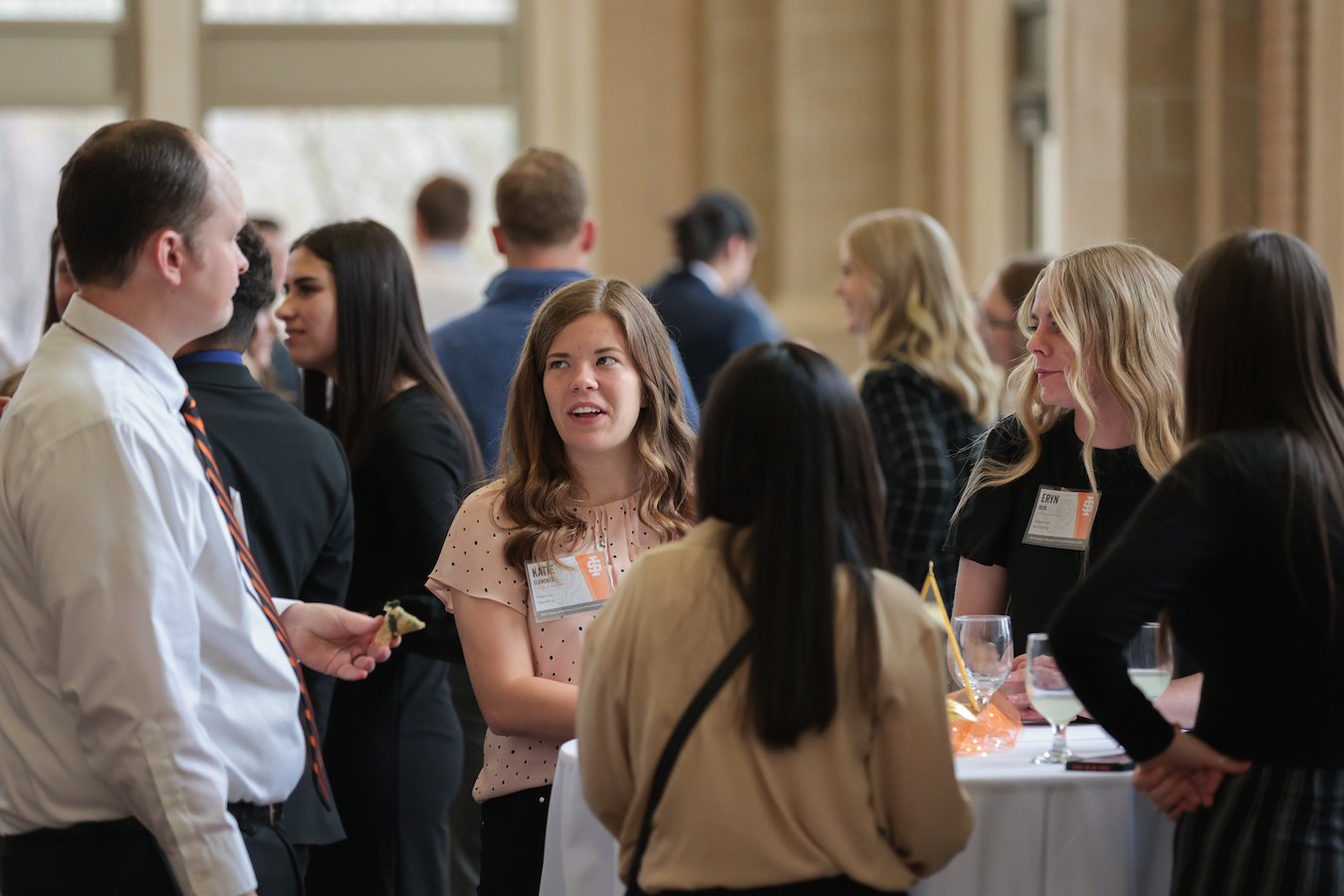 Last Thursday, the College of Business held its inaugural Circle of Excellence event designed to honor and celebrate the successes of its top tier students at each class level. A total of 117 students were invited to attend the event at the Stephens Performing Arts Center.
"The College of Business wanted to create an event that would recognize students that were going above and beyond," said finance major and student body president, Zane Webb. "We wanted to give them the opportunity to celebrate their achievements with their peers, College of Business donors and business leaders."
To be selected to attend, students had to have a minimum of a 3.0 grade point average (GPA) for undergraduate students and a minimum of a 3.25 GPA for graduate students. Students would have also had to complete a minimum of 30 credit hours at Idaho State. The criteria lead to invitations being sent out to the top 10 sophomores, top 20 juniors, top 20 seniors, and the top 10 graduate students.
"We also extended invitations to club leaders as well as students that had been nominated by faculty including freshmen," said Webb. "We decided to include a small number of nominations because although some students may not have met the GPA requirements, they had still proven themselves through hard work and dedication in their classes."
In addition to these students, the College of Business also extended invitations to a number of alumni and business professionals to provide attendees with great opportunities to network.
Students attending the event were greeted by an elegant display of balloons, flowers and live jazz music provided by the University's own music department.
The program allowed students an opportunity to mingle before sitting down to dinner in the Barbara J. Marshall Rotunda where they enjoyed dinner and listened to the inspiring words of College of Business Dean, Dr. Shane Hunt as well as guest speaker and alumnus, Derek Moss.
"The dinner was a wonderful experience," said Master of Business Administration student Nikole Layton, who was one of those invited to attend. "I will always remember this dinner and how it felt to be recognized for the accomplishments that I have worked so hard to achieve." Layton said that during the dinner she was able to network with business leaders as well as discuss their advice and tips for success.
"The Circle of Excellence was more of a success and meant more to the students attending than I think any of us could have ever imagined," commented College of Business Dean, Dr. Shane Hunt.
Although this was their first Circle of Excellence event, the College of Business intends to continue the new tradition of honoring its top students with this prestigious event every year.
---
Categories: