Idaho State University Chemistry Student Earns Fellowship From American Chemical Society
January 21, 2022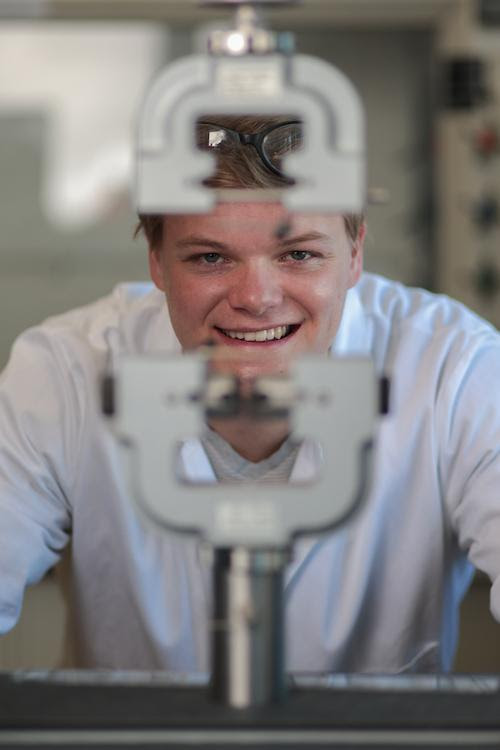 An Idaho State University undergrad has taken home an honor from the American Chemical Society.
Recently, senior Biochemistry major Anthony Davis was named the 2022 recipient of the Joseph Breen Memorial Fellowship. The fellowship "sponsors the participation of a young international green chemistry scholar in a green chemistry technical meeting, conference or training program." Davis took home the award for synthesizing adhesives using petroleum waste byproduct, garlic essential oils, and plant-derived terpenes.
"I'm honored to receive the Joseph Breen Memorial Fellowship in recognition of the research I have been conducting under Dr. Courtney "Cori" Jenkins," said Davis. "I plan on joining a Ph.D. program in biomedical engineering this fall, and I know that this experience and award will help me as I continue to become who I need to help improve patients' lives in the future."
In March, Davis will make his way to the American Chemical Society's National Meeting in San Diego and present his findings to fellow green chemistry researchers.
"The meeting has thousands of attendees and will allow Anthony to share his work with scientists across the country," said Dr. Jenkins, Assistant Professor of Biochemistry at ISU and Davis' Faculty Supervisor. "It also offers a unique opportunity for students to network with industry leaders, peers, and potential future advisors. An award like this not only benefits Anthony, but it frees up funds for other students to attend the meeting as well."
For more information on ISU's Chemistry Department, visit
isu.edu/chem
.
---
Categories: