Updated COVID-19 Guidelines for Fall 2022
August 18, 2022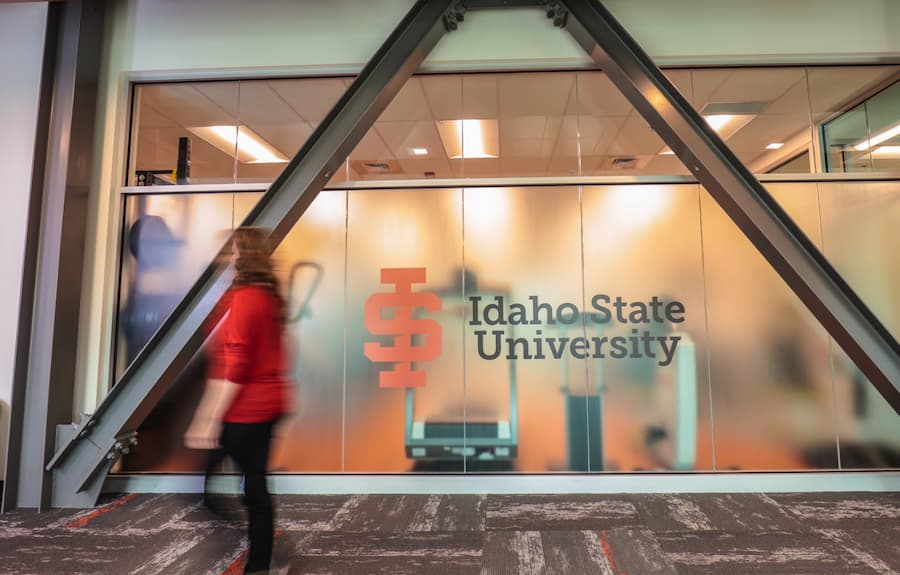 On August 11, the Centers for Disease Control and Prevention streamlined its COVID-19 guidance, shifting the focus to individuals assessing their own level of risk.
The new, less-restrictive set of guidelines lifts the requirement to quarantine if exposed to the COVID-19 virus, loosens physical distancing restrictions, and deemphasizes screening individuals who have no symptoms. The CDC's guidance shifts much of the responsibility to the individual while, at the same time, noting that many of the proven tools to fight COVID-19 remain in place.
Ahead of the fall semester starting next week, the University will immediately implement the CDC's latest round of updates, which includes the following:
All individuals should assess their own level of risk and take any necessary steps to protect themselves.
Colleges and universities have been removed from the list of places considered as high risk for congregate spread, meaning that students, faculty, and staff exposed to COVID-19 do not need to quarantine.
Individuals who may be exposed but have no symptoms should wear a high-quality mask for 10 days after exposure, and test on day six.
The CDC recommends screening for high-risk activities, before or after large activities, and after returning from holidays or spring break.
Symptomatic or infected individuals should isolate for five days. Infected individuals may end isolation after five days if their symptoms have improved and they do not have a fever for 24 hours. Infected individuals should wear a high-quality mask for 10 days after the start of symptoms, or if asymptomatic, 10 days after their positive COVID test.
The updated guidance, which Idaho State University will closely follow, reflects a focus on individuals making their own decisions about their level of risk and mitigating that risk.
Idaho State's Roaring Back Committee continues to regularly meet, evaluate COVID-19 metrics, and recommend operational adjustments to the University's leadership. This committee will continue to meet for the foreseeable future and keep the campus community apprised of any changes to the public health situation. Since the onset of the pandemic in March 2020, Idaho State has closely followed the CDC's guidance, and the University will continue to implement the agency's recommendations.
Roaring Back Website
Idaho State's Roaring Back website has been updated to reflect the CDC's revised guidelines. In place of regular campus communications, members of the campus community should regularly check the website for information. If the COVID-19 situation changes and a need emerges, a timely email will be sent to the campus community.
Face Coverings
As communicated earlier this year, there will be no mask requirements for campus locations in counties that have a COVID-19 Community Level of low or medium, as determined by the CDC. Pocatello, Idaho Falls, Meridian, and Twin Falls are in counties currently categorized at the low or medium level. Face coverings may be required in select on-campus clinics and health care facilities. If masks are required in a health care setting, the entrance will be clearly marked with signage. Individuals are always welcome to wear a face covering to help protect themselves and others. Everyone should assess their own personal risk level and make decisions about where and when they choose to wear a face covering.
COVID-19 Testing
The University's on-campus COVID-19 testing sites in Pocatello, Meridian, and Idaho Falls will remain operational this semester. The on-campus sites are open to all members of Idaho State's community, and the hours of operation are available online. There is no cost to participate in the testing, and results are typically available in 24 hours.
Self Reporting
The University Health Committee will continue to conduct contact tracing. Faculty, staff, and students should fill out the Self-Report Form if they have tested positive or are symptomatic.
Employee Accommodations
Employees requesting an accommodation due to medical or disability-related circumstances may fill out the Employee Request for Services Form or contact Disability Services at disabilityservices@isu.edu or (208) 282-3599.
Vaccines and Boosters
COVID-19 vaccines are highly protective against severe illness and death and provide a lesser degree of protection against asymptomatic and mild infection. The COVID-19 vaccine and boosters are widely available at no cost, including at ISU's on-campus Bengal Pharmacy. The vaccine is also available at local clinics and pharmacies. Idaho State will offer COVID-19 vaccinations and boosters August 22 through September 2 in the Student Affairs Conference Room of the Pond Student Union, from 10 a.m. to 2 p.m. on Mondays through Fridays. Meridian employees and students will receive an email in the coming days with instructions on making an on-campus vaccination appointment.
COVID-19 Related Absences
Students, faculty, and staff should not come to campus if they are feeling ill. If symptoms of COVID-19 are present, individuals should test and isolate. Students should notify their faculty of illness and the expected duration of absenteeism. Faculty should develop policies and procedures to create flexibility when students miss instruction due to illness. This may include moving to recorded lectures, use of Zoom, make-up assignments, extension of deadlines, and other measures to support students.
Sample Fall Syllabus Statement:
Idaho State University strongly encourages all individuals to receive a COVID-19 vaccine. Students who are experiencing COVID-19-like symptoms should not attend class in person. Individuals who are exhibiting symptoms of COVID-19 should contact University Health at (208) 282-2330 or their health care provider and complete the University's self-report form. Students are encouraged to notify faculty of illness and expected duration of absenteeism. Students are required to fully participate in the University's contact tracing process and follow all instructions related to quarantine and isolation.
Employees who are temporarily unable to work on campus due to illness or quarantine should review options for leave and coordinate with their supervisors as applicable.
Remote Work Options
If remote work is being requested based on a medical or disability-related circumstance, contact Disability Services as outlined in the Accommodations section above. Employees and supervisors interested in part-time, full-time, or flexible remote work options unrelated to medical or disability-related circumstances should review online guidance and complete the process outlined in accordance with ISUPP 3120 Telecommuting (Remote Work) Policy.
Thank you for continuing to support Idaho State's pandemic response. If you have specific follow-up questions about COVID-19, please email COVID@health.isu.edu or call (208) 282-2705.
---
Categories: