University Mourns the Loss of Abner Sims
September 6, 2022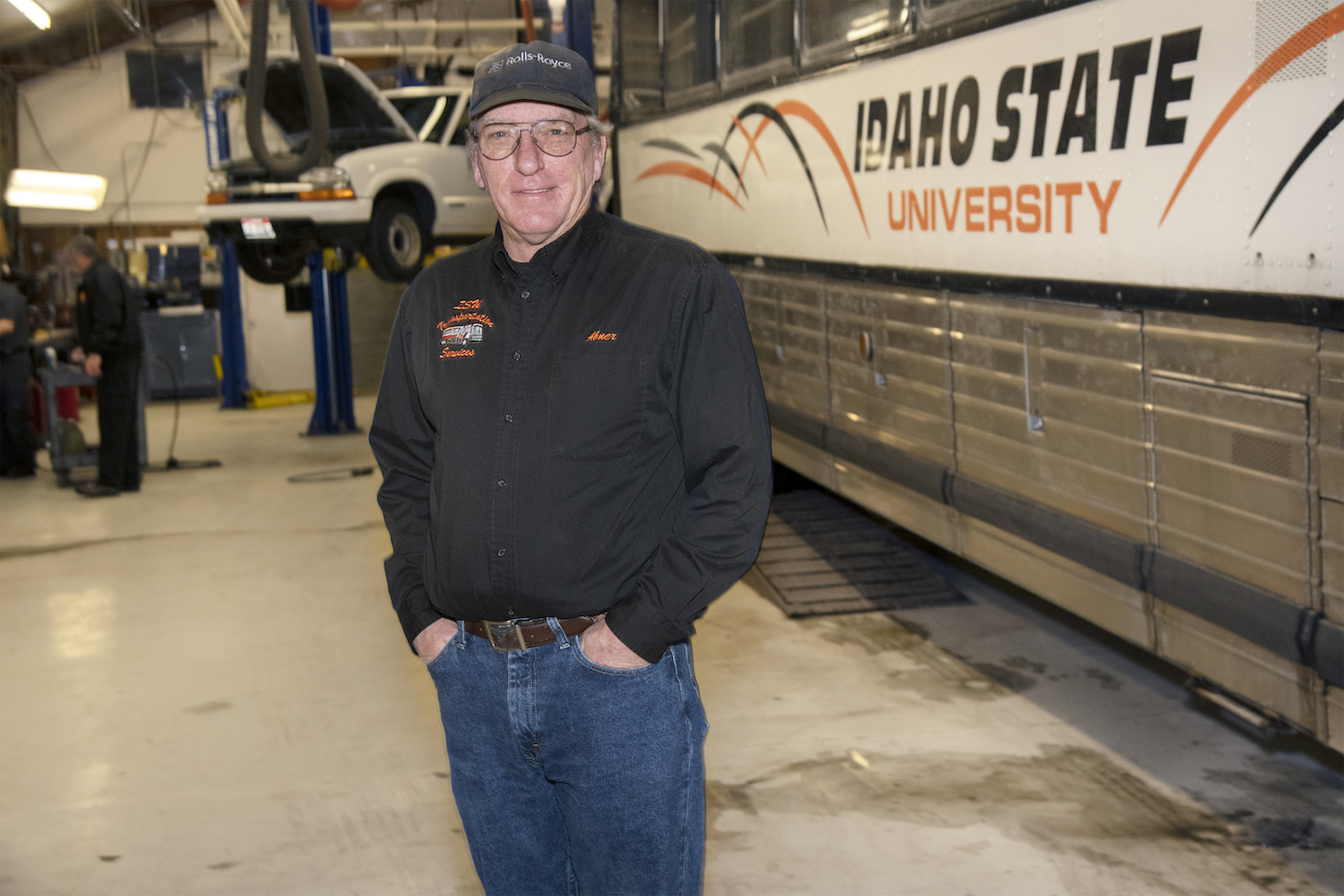 Abner Sims, a longtime Idaho State University employee who kept the University's buses running and in good condition for more than a decade, passed away August 25.
Abner was well-loved across campus, and was known for having at least five projects going at any time, from restoring a 1965 mini-Cooper to building Cessna airplanes from scratch, from the wings down to the wiring on the lights and the fuel tanks.
Before joining the Idaho State family, Abner worked as a mechanic for School District #25, keeping their bus fleet in good repair, and prior to that worked for Mountain Ag and served in the U.S. Navy as an aviation ordnance specialist.
He leaves behind his wife, Danielle Feige-Sims, son Dylan Sims, Juliet and Gary Feige, his half sister Jackie, and an assortment of nieces and nephews scattered along the west end of Wyoming. He was also known for his love of animals, and leaves behind his cats Ernie, CeeCee, Dobber, Gracie, Bunny, Abby, Jabber, and Karl.
A full obituary honoring Abner and his life is available online.
The news of Abner's passing may come as a shock, and it can be difficult to process. The ISU Counseling and Testing Center has put together a resource guide to help those coping with this loss. To receive additional mental health support in dealing with this loss, please remember that all benefit-eligible employees have up to five free counseling sessions during each benefit year through our Employee Assistance Program (EAP). To utilize EAP services, contact the University's EAP provider, ComPsych at 1-877-427-2327, or visit their website for additional details.
---
Categories: