Public Debate Returns to Campus
November 7, 2022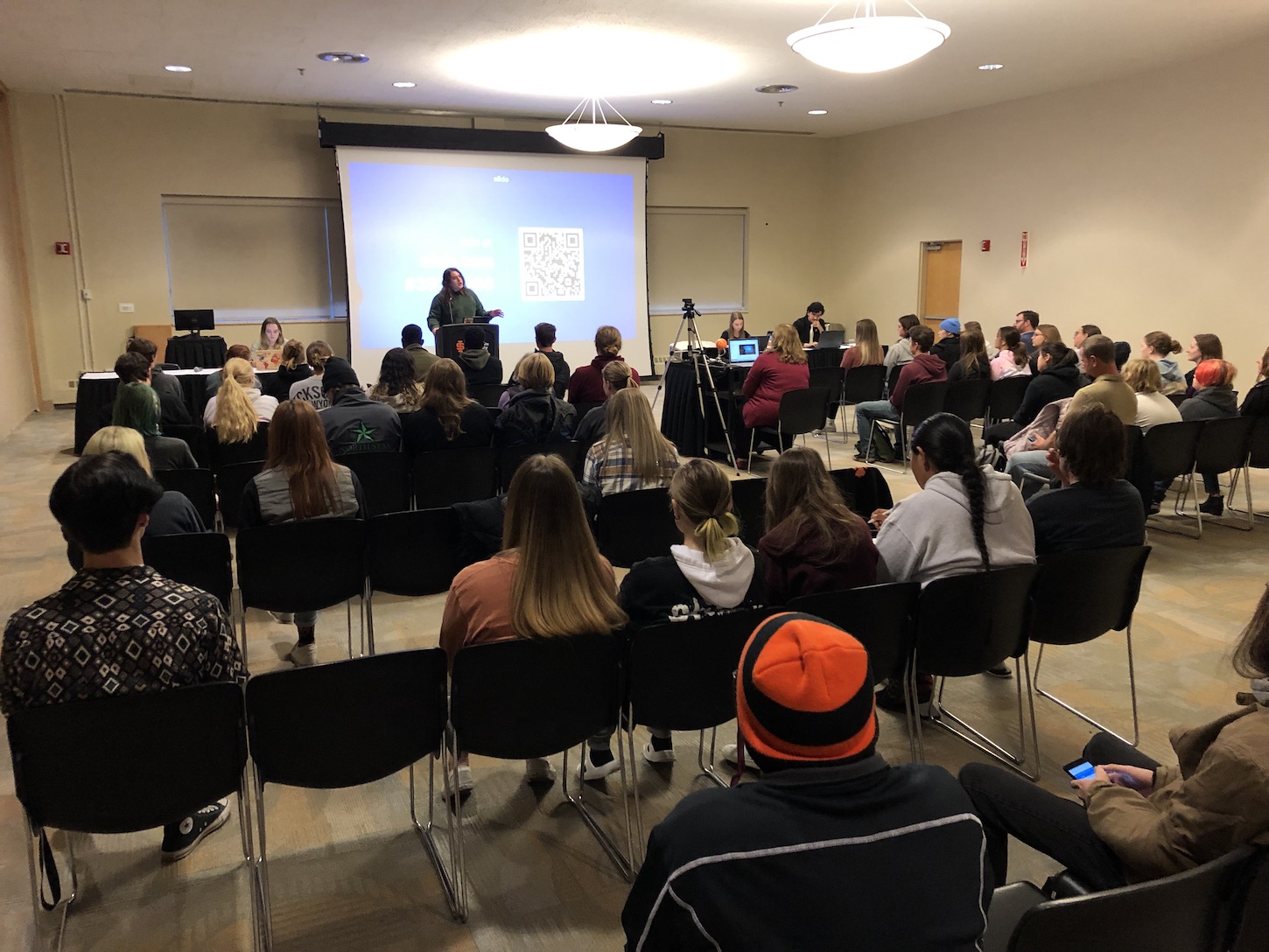 Almost 70 people attended the return of live public debate on the ISU campus Nov. 3.
Speakers argued that "The United States Strategy of Great Power Competition produces more benefits than harms."
"People were genuinely excited to see live debate available again," said Joseph Tyler, Team President. "We has lots of students attending for class credit, but that was less than a third of the total audience, so we were very happy with the turnout. The Wilson Center defines the Great Power Competition as "... the United States and China, often with Russia at its side, competing to shape security architectures, as well as norms and practices worldwide, including trade and investment regimes and the development and regulation of new technological infrastructures. These frictions will play out over decades, not only in Beijing, Washington, and Moscow, but in Africa and Europe, the Arctic, outer space, and cyberspace.
"People kept coming and coming, and we added chairs twice," said Dr. Sarah Partlow-Lefevre, the team's head coach. What a great "welcome back" to the team and their mission to showcase live argument for the students, faculty, and staff as well as the public at large. And our speakers are performing at a very high level right now. It was a win-win for all involved."
---
Categories: