Oboler Library to Host "Creating and Conserving the Constitution" Exhibit
September 20, 2022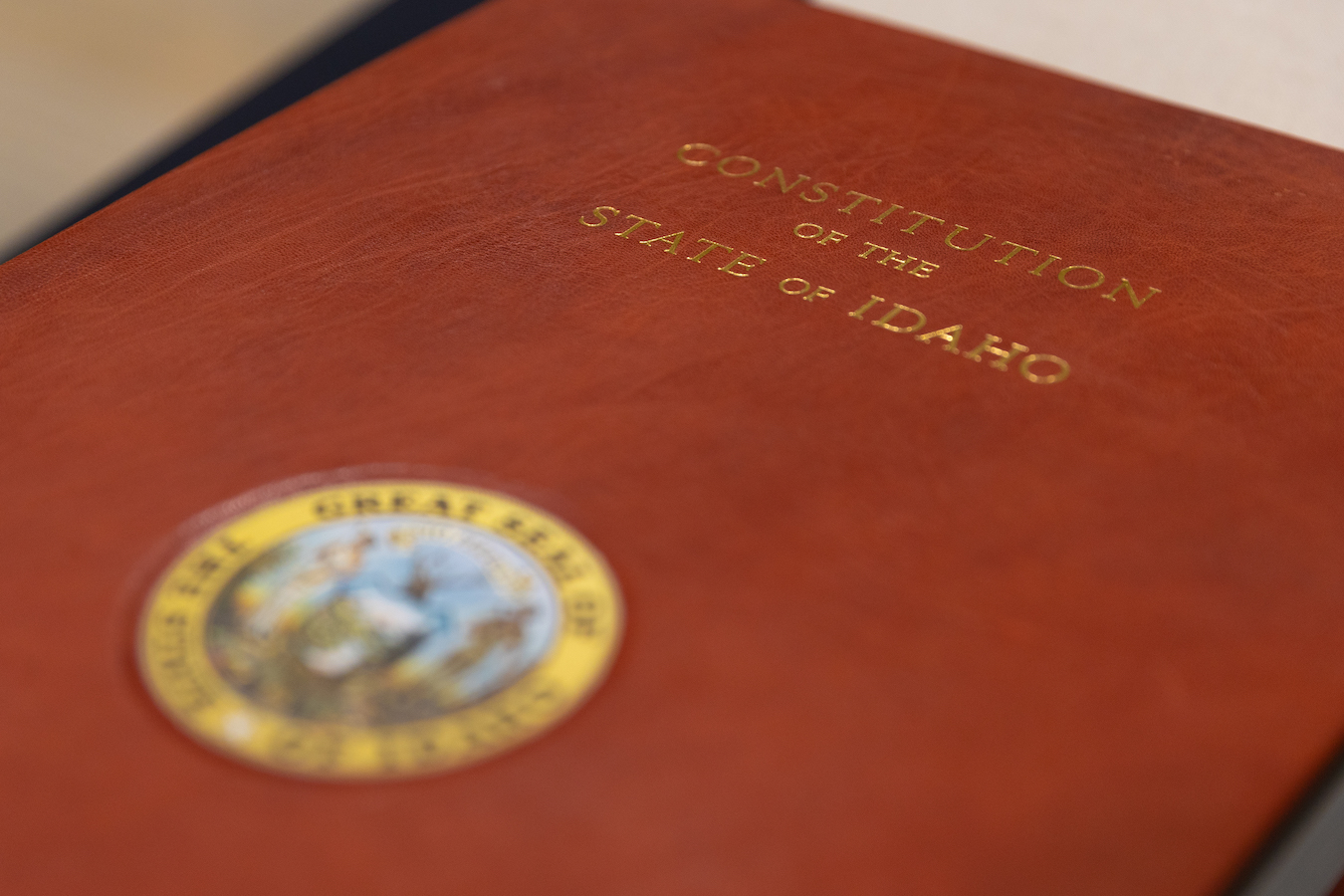 Idaho State University's Oboler Library will host a touring exhibit of the Idaho Constitution from Sept. 21 through late October.
"Creating and Conserving the Constitution" is a touring exhibit curated by the Idaho State Historical Society that illustrates the historical context of Idaho's constitution and recent conservation efforts.
The exhibit will open Wednesday, Sept. 21 at 11:30 a.m., as part of the Idaho Heritage Trust Conference. Representatives from the Idaho State Historical Society will provide an overview of the history of Idaho's constitution and the multi-year conservation project to ensure its longevity.
Idaho's original constitution underwent extensive conservation work in 2019 by the University of Utah's J. Willard Marriott Library Conservation Lab. Head of Preservation Randy Silverman was able to address several of the 132-year-old document's issues, thanks to a fundraising campaign by the Foundation for Idaho History. The animal-glue adhesive binding had failed and most of the text block was detached from the spine, an outdated lamination treatment had been applied to the first two pages and caused warping, distortions, and red ink to bleed due to humidity, and grime and tears appeared on pages throughout the text block.
Idaho's constitution contains 21 articles that act as supreme law for our state. Although there are more than 100 amendments, it remains as it was drafted over 132 years ago. A constitutional convention met in Boise between July 4 and August 6, 1889, with representatives from throughout the Idaho Territory debating every critical topic covered in the constitution. On October 5, 1889, Governor George Shoup issued a proclamation calling for an election on November 5 to ratify the document. Fred Dubois, Idaho's territorial delegate to Congress, propelled the admissions bill for Idaho's statehood, which the House passed in April 1890 and the Senate that June. Idaho became the 43rd state on July 3, 1890.
---
Categories: