NuScale Power, LLC and Idaho State University Open Energy Exploration Center
October 27, 2022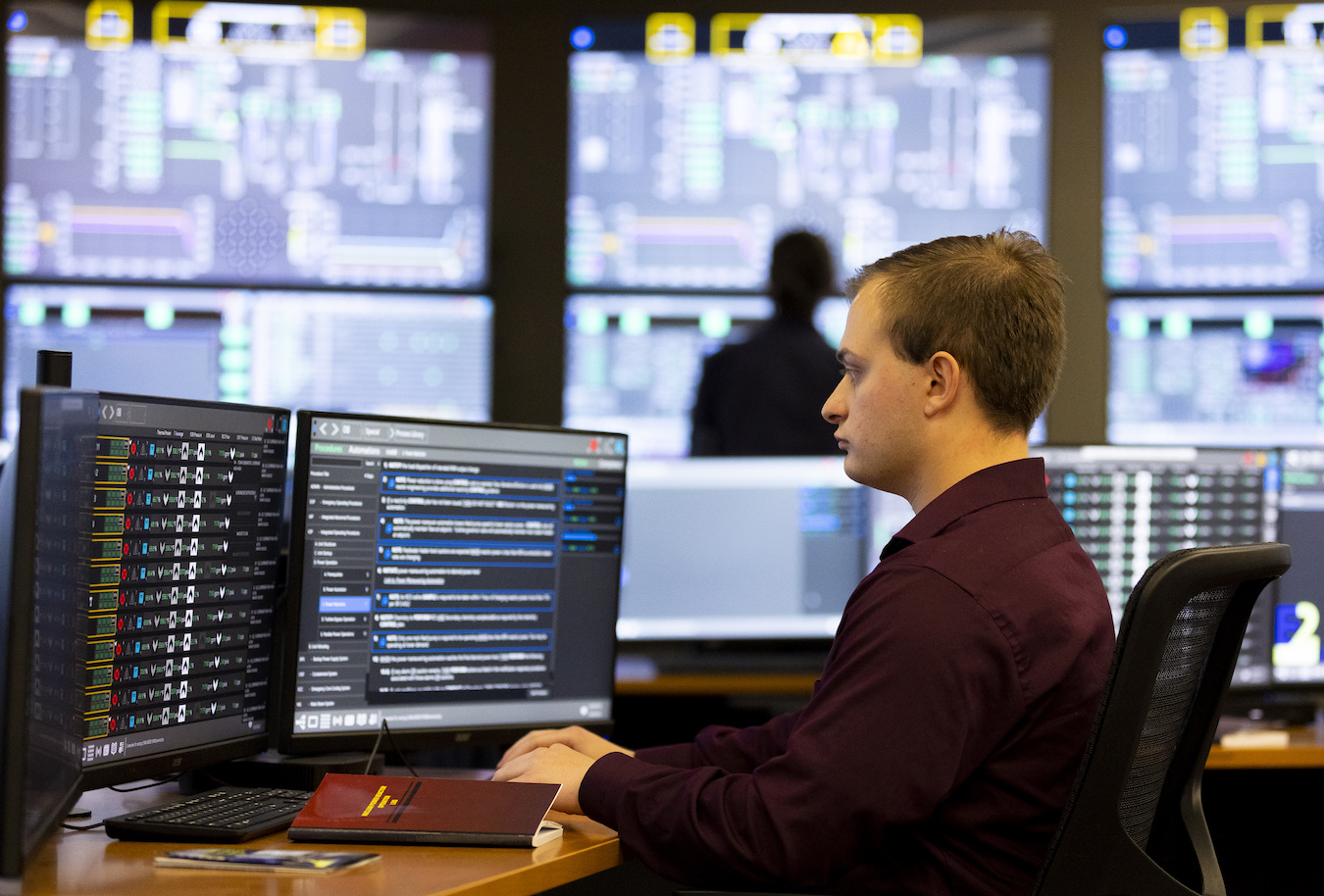 Idaho State University has entered into a partnership with NuScale Power LLC to open an Energy Exploration (E2) Center, a simulated nuclear reactor control room and laboratory, on Idaho State's Pocatello campus.
The Reactor Control Room and Simulator Lab is NuScale's fourth E2 Center created with University partners, including a lab at the Center for Advanced Energy Studies in Idaho Falls.
The E2 Center will offer students the opportunity to take on the role of control room operator for NuScale small modular reactor plants — such as the ones planned at the Idaho National Laboratory.
The Center will also offer community outreach through demonstrations, tours, and education for community leaders, K-12 students, and interested citizens.
"At ISU, students can gain an amazing education in nuclear science from an associate degree in nuclear operations to a Ph.D. in nuclear science and Engineering," said Idaho State University College of Technology Dean Debbie Ronneburg. "Nuclear operations students experience the past, current, and future of nuclear energy. The AGN-201 reactor housed in the College of Science and Engineering exposes students to a real, low-powered reactor that allows them to conduct a variety of experiments and supervised operations. With the NuScale Small Modular Reactor simulator, we are training technicians for tomorrow's nuclear energy careers."
---
Categories: