ISU Social Work Practicums Help Student Find Her Career Path
December 22, 2022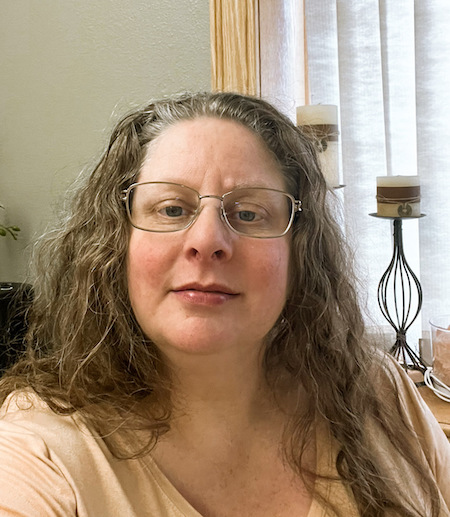 An important part of the social work program at Idaho State University is the practicum experience. According to JoAnn Martinez, Social Work Field Director at ISU who oversees the practicum work of students in the program, the Department of Social Work currently has 64 students placed in various agencies across the state doing field practicums.
"Field practicums prepare students to enter the social work profession," Martinez says. "They give them opportunities to develop and demonstrate competencies which are required by the Council of Social Work Education."
Emily Magni graduated in May 2021 with a bachelor's degree in social work at ISU. During her undergraduate work she served in practicums through Pacific Rim, working with substance abuse groups using cognitive behavioral therapy.
Through her senior practicum with the Area Agency on Aging in Pocatello, Magni gained experience working with adult protection and learning from their perspective.
"The woman I was interning for was amazing," Magni said. "She would sit with me for two to three hours a day and tell me stories about any possible situation that could come up."
Magni is currently a student in the masters of social work program at ISU in her second year. She says she's found professors to be understanding and nurturing, and has been supported in navigating both her undergraduate and graduate programs.
"I have really enjoyed the faculty and program," Magni said. "I always had the feeling the professors were on my side, that they wanted me to succeed."
Additionally, Magni says that the program is very in-tune with self-care for practitioners.
"We do so much self-care in class," she said. "As students and professionals, self-care is very helpful and I'm glad they've included that."
In her current practicum with the Pocatello Free Clinic, Magni sits in with case managers to learn about resources in the community so she can help the people she talks to. The population Magni works with in counseling sessions at PFC are transient and sometimes homeless, so she generally sees people only once.
"I've learned that when I meet someone I make sure their basic needs are taken care of," Magni said. "I try to find some exercises and strategies they can take with them. I'm focusing on the here and now with those patients. If they come back we can start a more focused course."
Originally, Magni began the social work program for personal reasons.
"My brother is on the autism spectrum," she said. "Part of the reason I went to school is because I will be his guardian and I wanted to make sure that I would be prepared."
Magni says the program has indeed helped impart skills she will need as she works with her aging parents and brother.
"I watched my parents struggle to get my brother all the things he needed for decades," Magni said. "When he was born they hardly knew what autism is. My mother especially worked for years and years to finally get him support. I feel like I need to continue to be an advocate for him."
Magni also says that skills she's gained through her experience in the social work program have also helped her relationship with her brother improve.
"The program was great," she said. "They went over so many different types of populations and so many strategies that it really helped me with my brother."
Magni graduates in May 2023 and wants to go home and help take some of the stress off her family.
Magni was a non-traditional student who had been a stay-at-home mom for s7 years before returning to school. One reason she chose the program was because it offers a path to a career. The practicum experience has helped guide her professionally.
Originally Magni had considered working with people on the autism spectrum, but has learned that some situations sit too close to home with social workers, and that they have to have their own boundaries and limits. She is considering working with the elderly, and is enjoying the work she is currently doing with the adult population at the PFC.
"Social work is so broad," she said. "There's not a population I can think of that it really can't help.
"When I was younger I didn't like to work. I didn't have jobs I liked," she says. "Now I get a really good feeling when I work. This was a really good program, a really good fit for me."
For more information about the social work program at ISU, please contact (208)282-3377 or visit https://www.isu.edu/sswc/.
---
Categories: