ISU School of Performing Arts to Present: "The Spitfire Grill"
October 31, 2022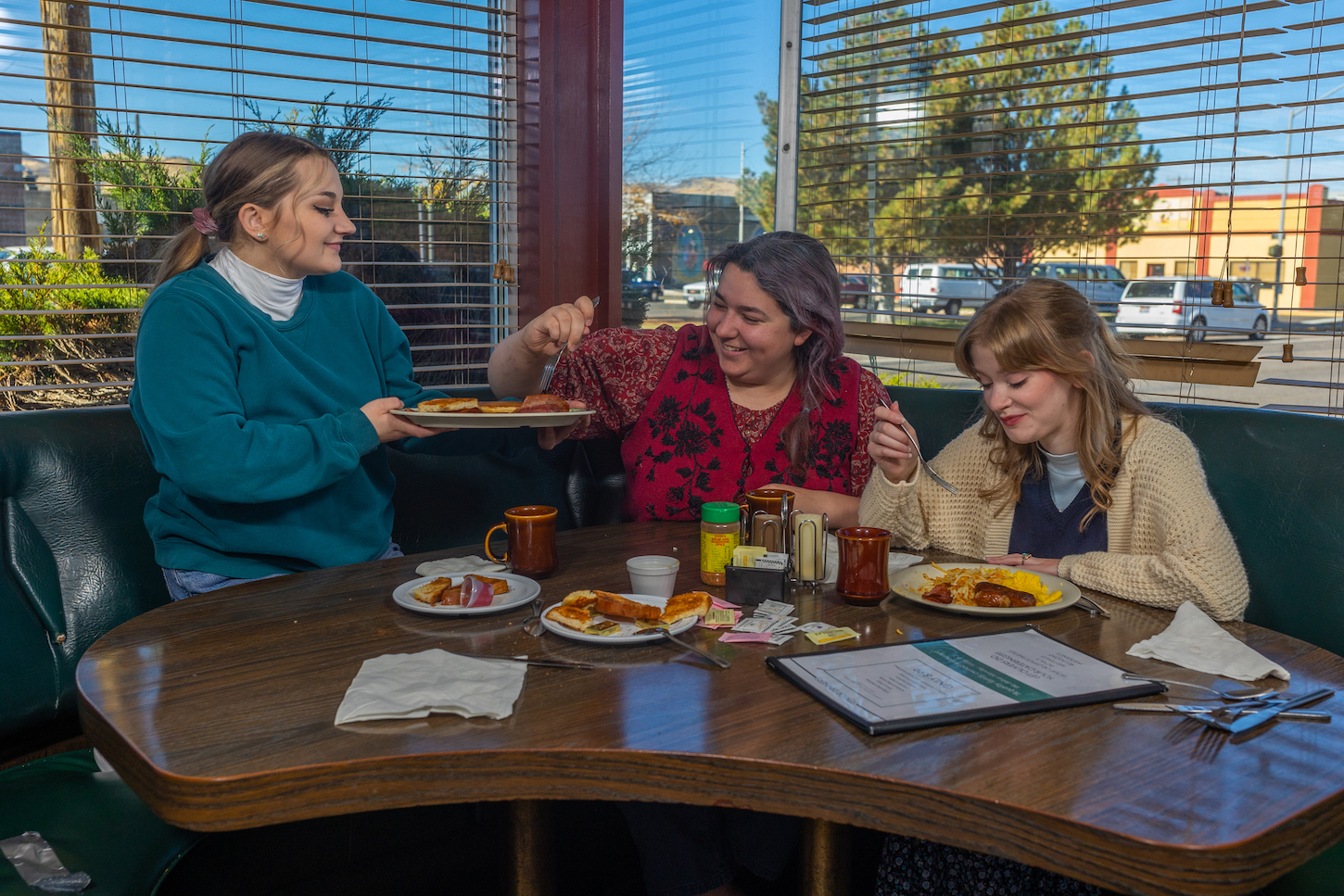 Idaho State University's School of Performing Arts will present "The Spitfire Grill" on November 11-12, and 17-19 at 7:30 p.m. in the Beverly B. Bistline Theater in the L.E. and Thelma E. Stephens Performing Arts Center.
Based on the 1996 movie of the same name, "The Spitfire Grill" by James Valcq and Fred Alley tells the story of Percy Talbott, a feiry woman straight out of prison trying to find her footing in the small town of Gilead. Fighting judgment and gossip from the locals, "The Spitfire Grill" is an uplifting and inspirational musical that shows the power of what one woman can do. Complimenting the singing and acting on stage is a live band, under the direction of Geoffrey Friedley, adjunct instructor of music for Idaho State.
Director, Josh Leukhardt speaks on the show, "Who doesn't need a feel-good musical in their life at this time? "The Spitfire Grill" is a show about hope, recovery, and redemption. At the show's beginning, the town of Gilead is exhausted with anger and frustration. Through beautiful and down-to-earth music, the show offers a redeeming journey of an individual, the community, and eventually, the whole town as they experience healing through communion and forgiveness. What grows from this transformation is a renewed relationship with families, friends, and the community."
Idaho State Theatre is excited to announce that concessions will be available for purchase at select performances going forward. Refreshments for "The Spitfire Grill" will be available before the show, beginning at 6:45 on November 11 and 19. Selections include beer, wine, soft drinks, and seasonal snacks.
Tickets are available now at the ISU box office, by calling box office manager Julie McKnight at (208) 282-3330, or online at isu.edu/tickets. Masks are available for all patrons and staff. Ticket prices range from $7 to $16. If you are a Flex Pass holder, please call ahead to reserve your seat.
---
Categories: