ISU Deaf Education Program Sponsors Walk4ASL Statewide Events
October 17, 2022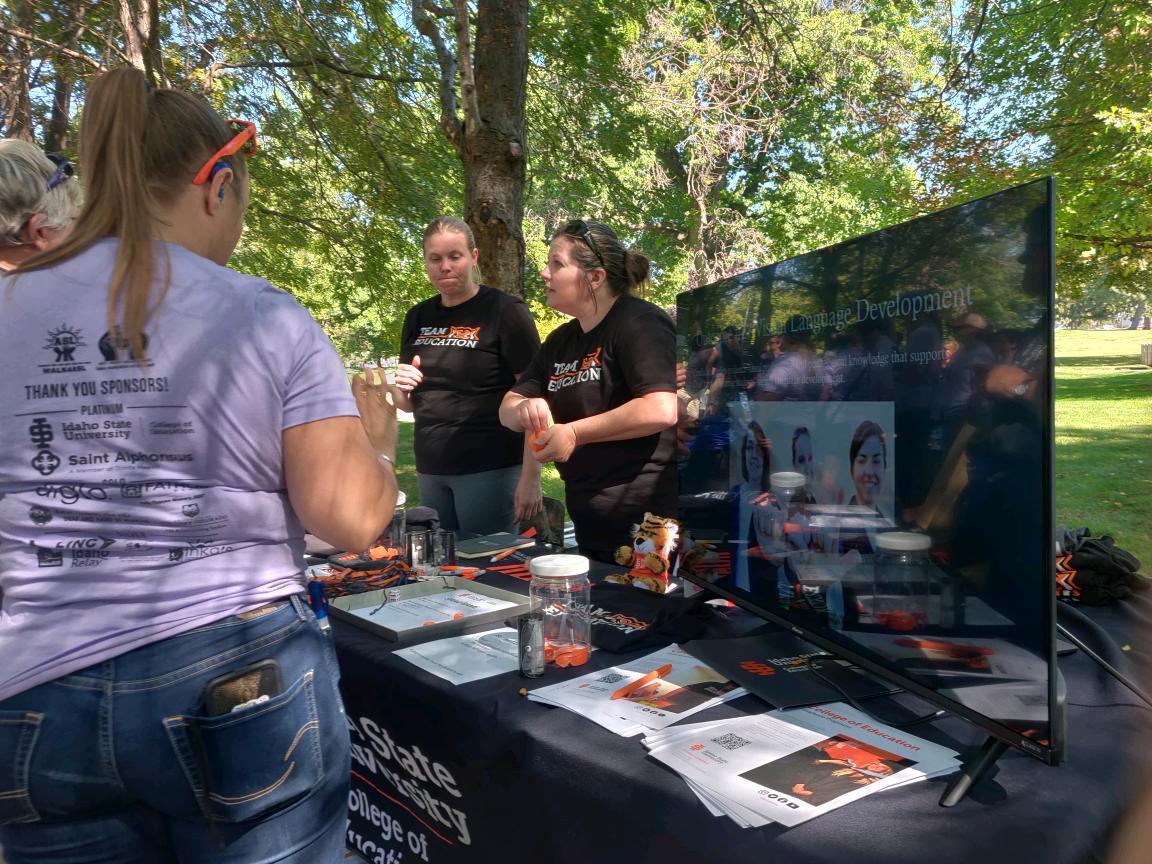 To honor Deaf Awareness Month in September, Idaho State University's Deaf Education Program and ASL Clubs were proud to be part of the statewide Walk For American Sign Language (ASL), also known as "Walk4ASL."
Early access to visual language has been shown to prevent adverse impacts on language development and is critical to a deaf/hard of hearing students' academic success. By participating in events such as Walk4ASL, the deaf education program was able to bring awareness to this cause and help raise money for families with Deaf/hard of hearing children to receive free sign language education and support.
"Language deprivation is still a prevalent component in lower academic performance for Deaf/hard of hearing children," said Jill Radford, Deaf Education Program Coordinator and Clinical Instructor. "By being a platinum sponsor for the Walk4ASL events, ISU's College of Education showed their dedication in eliminating this factor and was able to connect with teachers, alumni and future educators in the Deaf community."
The Master of Science in Deaf Education Program was revamped in 2021 in an effort to promote bilingual bimodal education and recognize the importance of ASL for Deaf/hard of hearing students. The program is designed to provide candidates with research based pedagogy and methodology to become change agents by providing instruction to Deaf/hard of hearing students in diverse academic settings. The two degree tracks available include (1) teacher certification and (2) a degree seeking concentration for current professionals who are seeking to enhance their knowledge in the field of deaf education.
---
Categories: