Idaho State University School of Performing Arts to Present: "Marisol"
September 12, 2022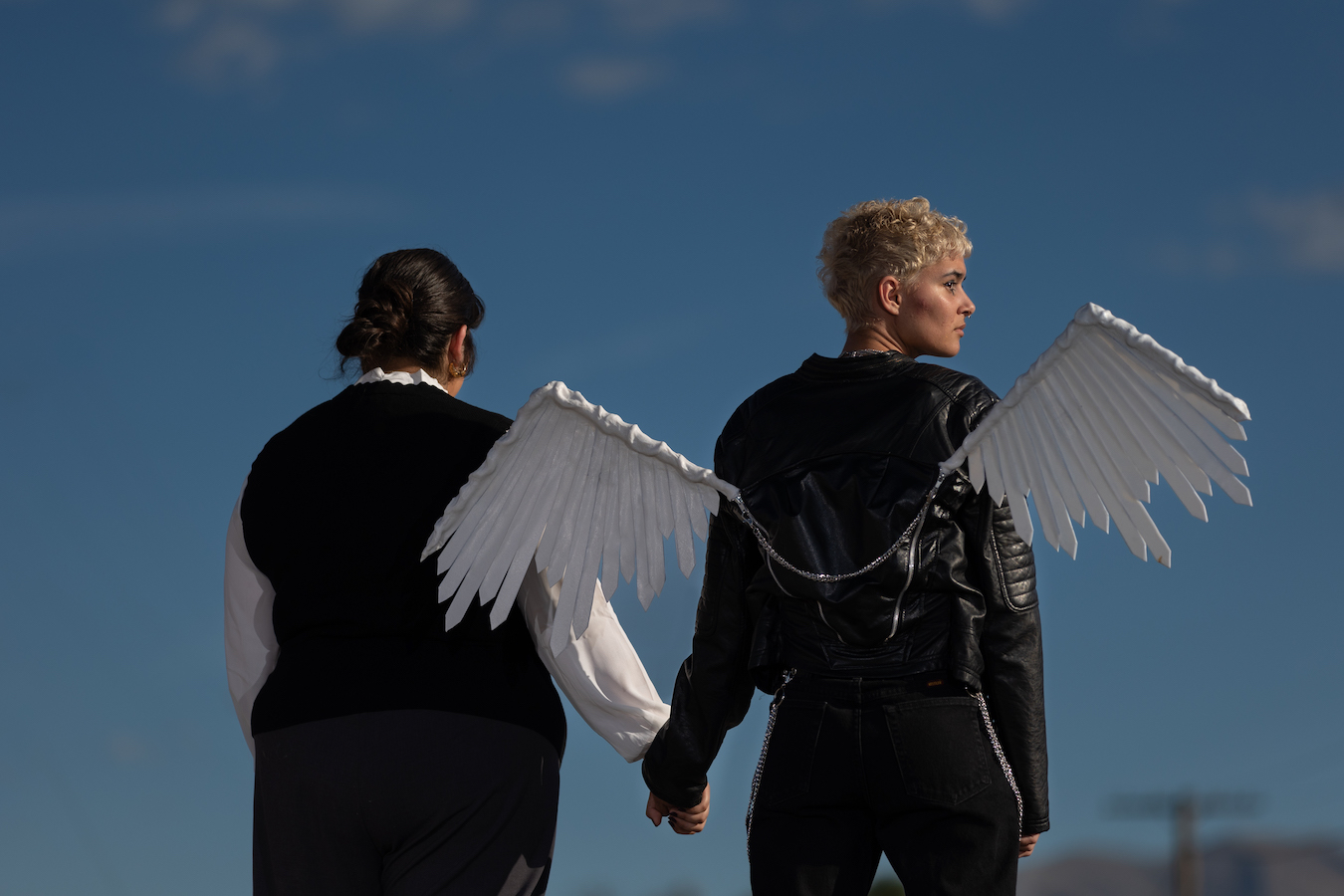 Idaho State University's School of Performing Arts will present "Marisol" on Oct. 7, 8, 13, 14 and 15 at 7:30 p.m. in the Black Box Theatre in the L.E. and Thelma E. Stephens Performing Arts Center.
Written by José Rivera, "Marisol" follows the story of Marisol Perez, a young Latina business woman living in the Bronx. Everything changes when her guardian angel announces the commencement of celestial warfare. Now living in a world without angels, Marisol struggles to keep herself grounded in an unrecognizable dystopian disaster. This show includes a lot of strong language, intense violence and adult themes. Children are not advised.
"'Marisol' is a play unlike any I've ever seen at ISU - at times dark and twisted but ultimately full of hope - it's a wild ride through an apocalyptic New York City where literally anything is possible," said Director Stefan Espinosa. "I'm especially excited to present the beautiful, visceral work of a brilliant Latino playwright - José Rivera - and to execute this extraordinary vision we have brought an incredible guest projectionist and invested in new technologies. This is a powerful play, a provoking play, and a bit of a scary play - just in time for the Halloween season!"
Idaho State Theatre is excited to announce that concessions will be available for purchase at select performances going forward. Refreshments for "Marisol" will be available before the show, beginning at 6:45 on Oct. 7, and during intermission. Selections include beer, wine, soft drinks, and seasonal snacks.
Tickets are available at the ISU box office, by calling the box office at (208) 282-3595, or online at isu.edu/tickets. Masks are available for all patrons and staff. Ticket prices range from $7 to $16. If you are a Flex Pass holder, please call ahead to reserve your seat.
---
Categories: