Idaho State Mourns the Loss of Doug Milder
November 8, 2022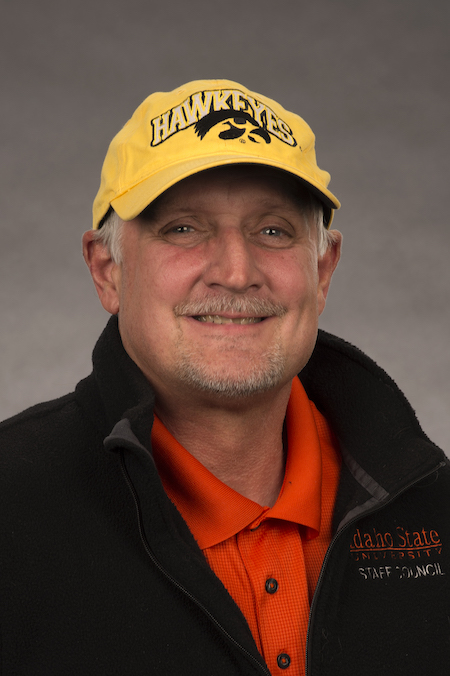 Doug Milder, Idaho State University's Director of Campus Recreation for more than 27 years, passed away Nov. 2 after a yearlong battle with aggressive non-Hodgkin lymphoma.
Milder was dedicated not only to Idaho State University, but to promoting recreation for all. He was instrumental in the vision and construction of the Student Recreation Center in 2010.
Milder was involved in numerous community endeavors: Special Olympics, St. Anthony's Youth Basketball Tournament, the Wellness Center, Senior Games, Fun Run Series, Habitat for Humanity, Brooklyn's Playground, Run With The Big Dogs, and the Ross Park Pool Renovation to name a few. He also served in state and regional NIRSA positions, chaired Pocatello's Community Recreation Board, was a Master Gardener, dog lover, card shark, collector (cap guns, tether cars, pocket knifes, and '66 Mustangs,) avid Hawkeye fan, accomplished racquetball player, and coach of many youth sports teams.
He is survived by his mother, Marilyn Milder of Solon, Iowa; sisters Debbie (Kent) Lundeen, Diane (Kevin) Koster, and Donna (Brent) Wears; wife Carol (Boyle) Milder, daughters Meagan (Gary) Sully, and Anna Milder, along with many nieces and nephews.
A full obituary honoring Milder and his life is available online. A memorial mass will be offered on Thursday, November 10 at 4:30 p.m. at St. Anthony's Catholic Church. A Celebration of Life will follow at The Union Tap Room in Old Town from 6-8 p.m.
---
Categories: