College of Business and Idaho Central Credit Union Host Risk Management Case Competition
November 10, 2022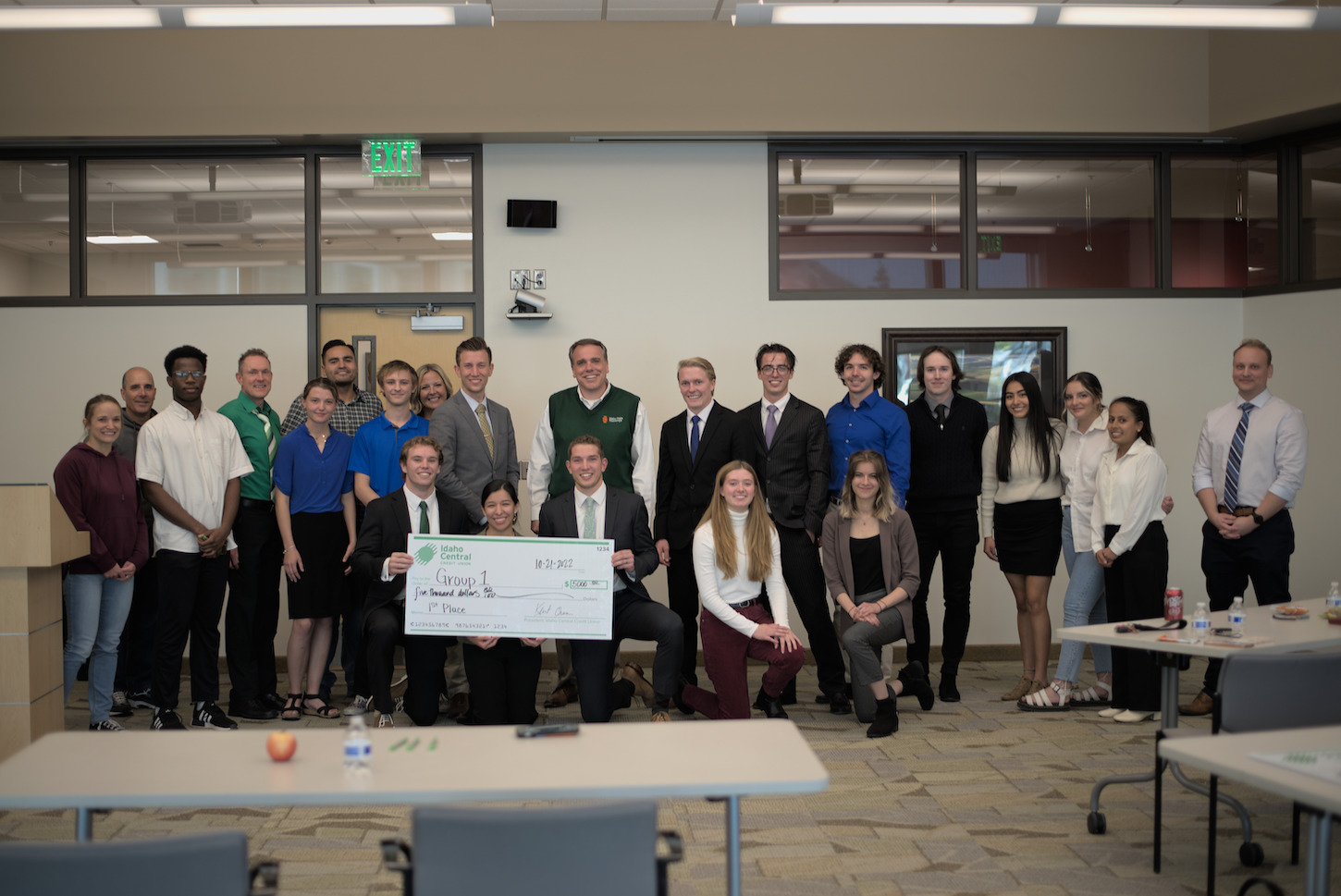 Idaho State University partnered with Idaho Central Credit Union (ICCU) to host the 2022 Risk Management Case Competition on Oct. 21. This competition was designed to bring students pursuing different degree tracks together to collaborate on a project to win cash prizes.
Each team was given fictitious data dealing with fair lending practices to evaluate and decipher. The competition provided students with an authentic, interactive experience where they could practice the skills they are learning in a corporate setting. The five teams then presented their findings to a panel including Idaho Central executives, the Dean of the College of Business at Idaho State University and ICCU risk management specialists. Prizes were awarded to the top three teams.
"ICCU has always been passionate about education, and this competition showed students the importance of data analytics in today's job market, regardless of the industry," said Patrick Pinheiro, Vice President of Risk Management at Idaho Central. "These students greatly surpassed all of our expectations and we are so proud to have partnered with ISU on such a valuable learning experience."
"The ISU/ICCU Case Competition was such a great opportunity for our students to take their knowledge that they learn in the classroom and translate that into a professional setting, such as what they would see working for a financial institution," said Iris Buder, Chair of the Economics and Finance Department at Idaho State University. "It was professionally fulfilling to see the students take on their project, ask inquisitive questions throughout the six-week competition, and deliver stellar presentations at the end."
"The ICCU competition really tested what I am capable of and allowed me to work with incredible people I would have never met if I had not participated," said Levi Farber, student competitor. "Having the opportunity to work on a real-world problem, present the findings to the best credit union in Idaho, and be rewarded for all the effort we put into this project was awesome!"
---
Categories: