All Invited to Celebrate Launch of Blueprint and Ruin by Bethany Schultz Hurst
January 12, 2023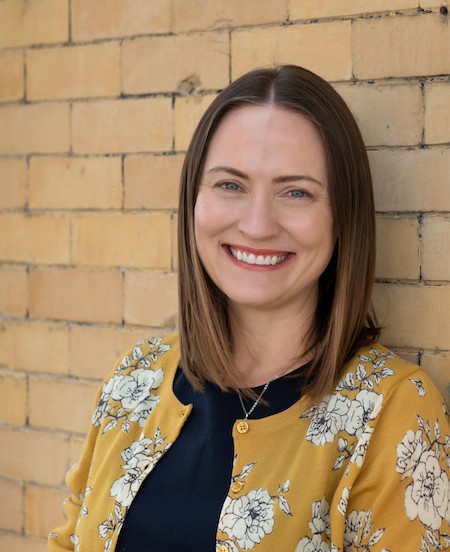 All are invited to the launch of Bethany Schultz Hurst's new book, Blueprint and Ruin. Light hors d'oeuvres and a no-host bar will be provided.
January 20 | 4-5 p.m.
Portneuf Valley Brewing
615 S. 1st Ave, Pocatello, ID
At the launch, Hurst will read poems from her new book, winner of the 2021 Michael Waters Poetry Prize (Southern Indiana Review Press). Considering both motherhood and the death of a mother, Blueprint and Ruin examines the relationship between prosperity and loss. Filled with ruinous structures—houses built on snake dens, malls with foundations in old landfills, contaminated mines—the poems ask what's beneath the constructions that developed the American West.
Blueprint and Ruin is Hurst's second book of poetry. She is also the author of Miss Lost Nation (Anhinga Press), which was a finalist for the 2016 Kate Tufts Discovery Award. Her work has appeared in Best American Poetry 2015 and in journals such as Ploughshares, Narrative, and The Gettysburg Review. She is a professor of English at Idaho State University.
Another ISU faculty member, Laura Ahola-Young, provided her artwork "Pioneer" for the book cover.
Acclaimed poet Michael Waters, who selected the manuscript for publication, writes: "Nabokovian in its empiricism and sly humor and Rilkean in its yearning, Blueprint and Ruin intimates music that 'could be mistaken for a hymn' in the ordinary wreckage of our lives." Diane Suess, recipient of the 2022 Pulitzer Prize for Poetry, describes the poems as filled with "indelible, intimate, shimmering lyricism" and declares Hurst to be a "Queen of the American Now."
The book will be available for sale at the launch and is also available through spdbooks.org.
---
Categories: