ISU biology professor Bruce Finney helps discover variation in ancient native Alaskan diet
December 18, 2020
Tori Parks, Marketing Career Path Intern
POCATELLO – Idaho State University Biological sciences and Geosciences Professor Bruce Finney contributed to a new research paper titled "Ancient Beringian paleodiets revealed through multiproxy stable isotope analysis," which found that about 11,500 years ago native Alaskans had a diet that featured both land animals and salmon.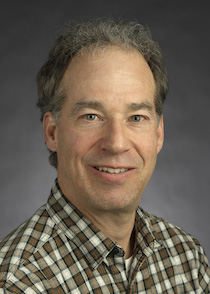 Finney, director of the ISU Stable Isotope Laboratory, helped analyze the chemical composition in bones and teeth in two ancient Beringian infants. Stable isotopic analysis of tissues can reveal the foods consumed by the individuals. Because isotopic levels are different in ocean and land animals, Finney could tell that native Alaskans had a diet that also included salmon.
"It's a novel discovery because there is an underappreciation for how broad their diet was," said Finney.
Although the diet of native Alaskans was dominated by large animals, the isotopic analysis that Finney conducted shows that their diet also included salmon in the summer months.
The results of this study show that ancient Alaskan diets were complex, and that salmon has been an important resource for millennia.
Finney worked in conjunction with anthropologists and native Alaskan groups to do this research.
"Collaborative relationships are important to have in place," said Finney. "Trust between scientists and indigenous people is critical to have when they work together. It results in comprehensive studies."
Finney received his bachelor's degree in geology from the University of Minnesota. He received his Ph.D. in oceanography from Oregon State University. His current research focus is on the paleoclimatic history of the North Pacific region from the last ice age to the present.
To read the full article, visit https://advances.sciencemag.org/content/6/36/eabc1968.
---
Categories: