Idaho State Women's Rodeo Ranks First Nationally
April 26, 2021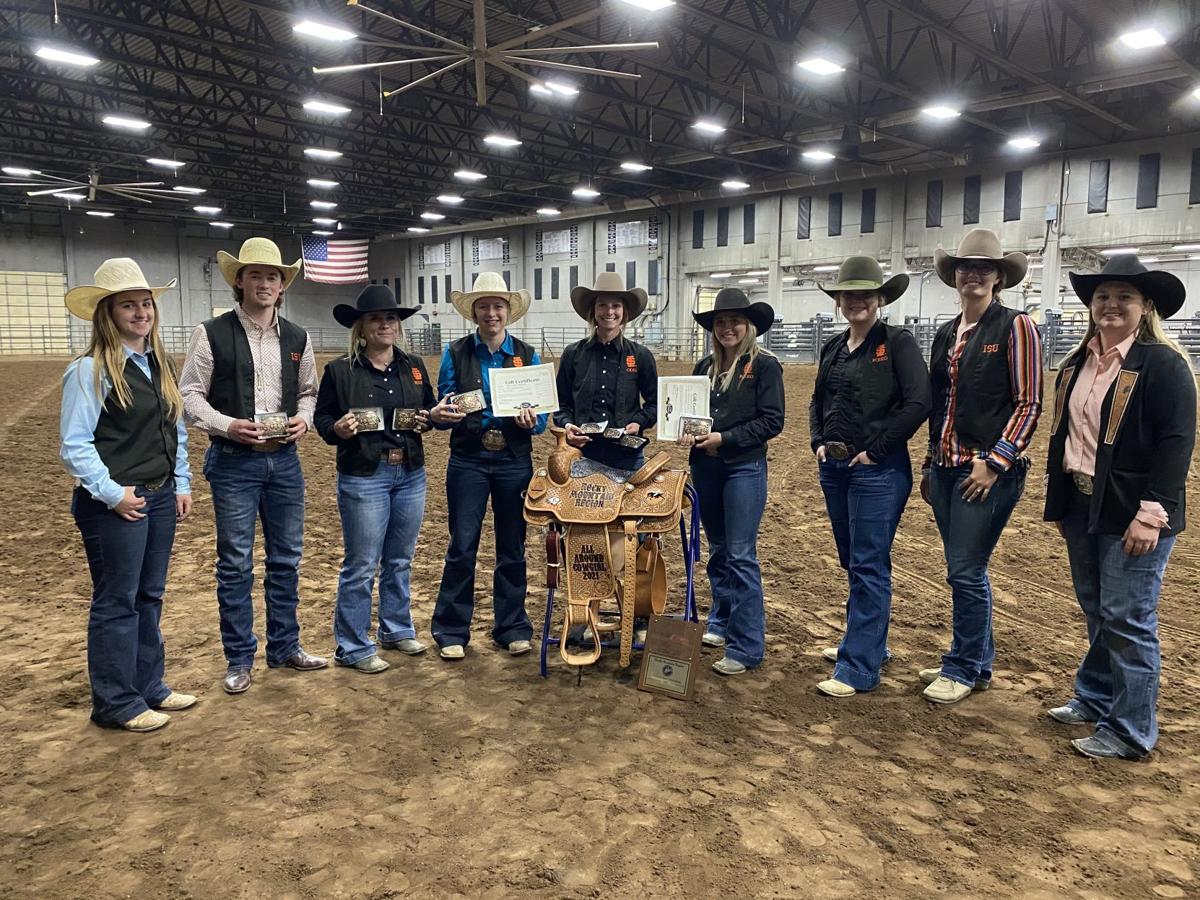 The Idaho State University Women's Rodeo team finished their season ranked first regionally, and are currently leading in the national standings.
Led by head coach, Kindee Wilson, the ISU Rodeo team wrapped up a successful season, and several team members will be heading to the College National Finals Rodeo in Casper, Wyoming on June 12-19 to compete in their respective events.
Notable ISU awards included:
Haven Jones - Women's All-Around Cowgirl, Rookie of the Year, 2nd place barrel racing, 2nd place goat tying, 3rd place breakaway roping, 15th place team roping heeler
Mylee Mickelsen - 1st place goat tying, 4th place breakaway roping, 4th place Women's All-Around
Zoie Bedke – 1st place breakaway roping, 12th place barrel racing, 15th place/tie team roping header
Brock Udy – 2nd place bull riding
Jimi Lloyd - 4th place goat tying, 13th place breakaway roping, 7th place Women's All-Around
Brooke Winward - 8th place breakaway roping
Zach Ekstrom – 10th place tie down roping, 15th place/tie team roping header
The women's team secured the regional title with 4,774.82 overall points and are currently leading the national standings. ISU competed against over 300 student rodeo athletes attending BYU-I, College of Southern Idaho, Colorado Mesa University, Colorado Northwest Community College, Dixie College, Snow College, Southern Utah University, Utah State University, Utah State University Eastern, Utah Valley University and Weber State University.
For more information, contact Wendy Mickelsen at mickwend@isu.edu, (208) 282-2112.
---
Categories: