Idaho State Researcher Joshua Swift Receives Fulbright Award to Study and Teach in Taiwan
May 10, 2021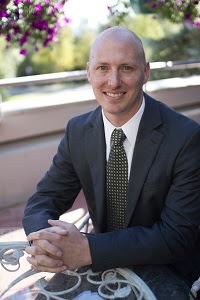 Idaho State University faculty member Dr. Joshua Swift, Associate Professor of Psychology has received a Fulbright Award to teach and conduct research in Taiwan at the National Taiwan Normal University.
In Taiwan, Swift will work with the Teacher Support Center to examine K-12 teachers' preferences for mental health services, barriers to seeking those services, and the treatment outcomes or effectiveness of the services provided.
Information from these research projects not only has broad application for treatment-seeking and mental health care globally, Swift said.
"Globally, there is a large need for research examining mental health care options that are provided to clients. For example, mental health concerns are recognized as one of the leading causes of disability across the world," he said. "However, many people who could benefit from mental health care, such as psychotherapy, never seek out any form of treatment. And for those who do seek treatment, many drop out prematurely without having recovered from their mental health concern."
Swift has researched methods of improving the issue for 15 years, but primarily with colleagues in the United States and Western European countries, Swift said.
"There is a real need for this type of research to be conducted in Asian countries as well. For example, Taiwan ranks in the top 10 countries world wide for rates of suicide and it is estimated that as many as 1 in 3 adults in Taiwan will experience a mental health disorder at some point in their life," he said. "There is a particular need to improve the quality of mental health care in this country."
Swift also hopes to use his research to understand ways that Western-developed forms of psychotherapy can be adapted to better suit the needs and values of diverse populations.
The
Fulbright Program
is the U.S. government's flagship international educational exchange program and is supported by the people of the United States and partner countries around the world.
Fulbright alumni include 60 Nobel Prize laureates, 88 Pulitzer Prize recipients, and 39 who have served as a head of state or government.
---
Categories: