College of Business Receives Scholarship Endowment from Owners of Jakers Bar & Grill
February 22, 2021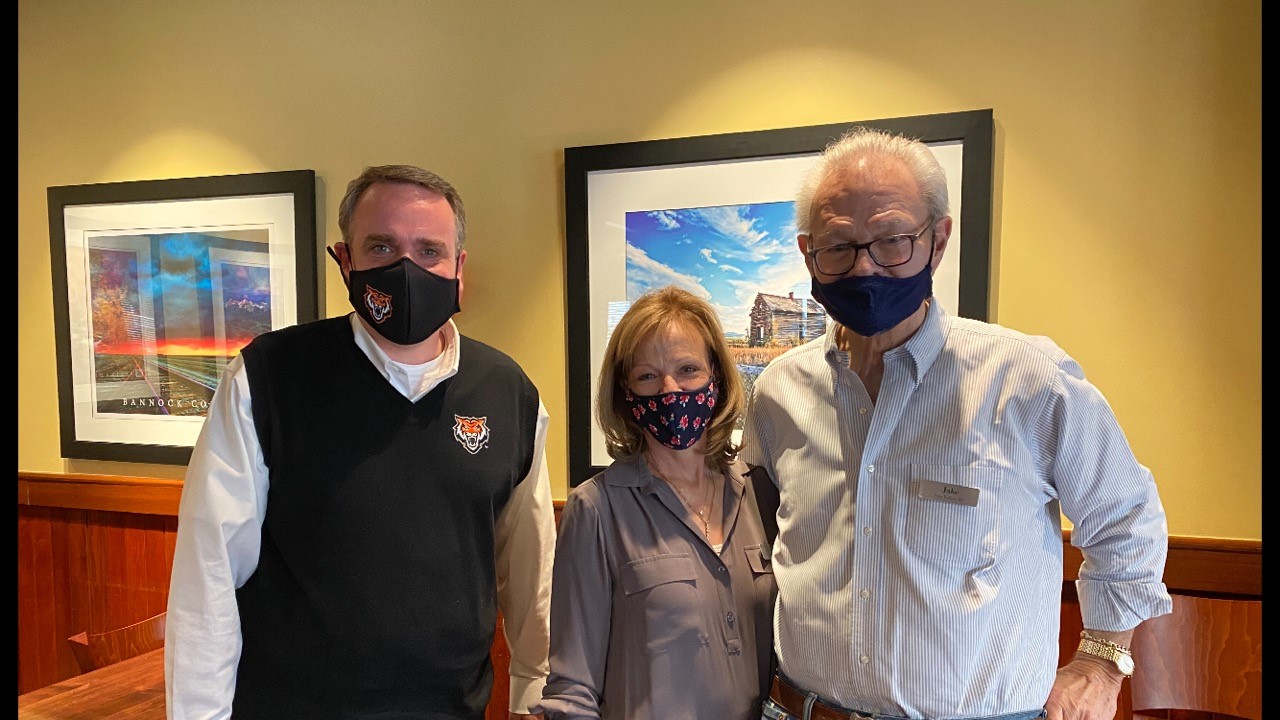 The College of Business is excited to announce another scholarship endowment established by Jake and Grace Jones, owners of Jakers Bar & Grill. The "Jake and Grace Jones Scholarship Endowment" will benefit junior and senior-level students enrolled full-time in the College with a good academic standing.
"All of us in the College of Business are extraordinarily thankful to Jake and Grace Jones for permanently endowing a new scholarship that will benefit our Idaho State College of Business students forever," said College of Business Dean, Dr. Shane Hunt. "It is especially meaningful since Jake is a graduate of the ISU College of Business, who after graduation has built an incredible business featuring some of the best restaurants in the United States, chose to invest in future generations of our students as they pursue their professional dreams."
Jake graduated from the College of Business in 1964 majoring in business management. After discovering a love for great cooking, Jake made his way working through several food service experiences before opening his first restaurant, "Jake's" in Pocatello in 1975. The restaurant closed nine years later, but Jake continued his endeavor opening his rebranded restaurant "Jakers" in Idaho Falls, Twin Falls, Meridian, Missoula, Montana and Great Falls, Montana later opening a location in April 2017 in Pocatello.
In addition to being the owner and president of Jakers, Jake is also the area franchise developer for Red Robin in Montana. He also operates the Red Robin locations in Billings and Missoula, Montana. Jake and Grace now live in Meridian and Sun Valley, Idaho.
---
Categories: