College of Business Receives New Scholarship Endowment in the Name of Bill Byrne
April 19, 2021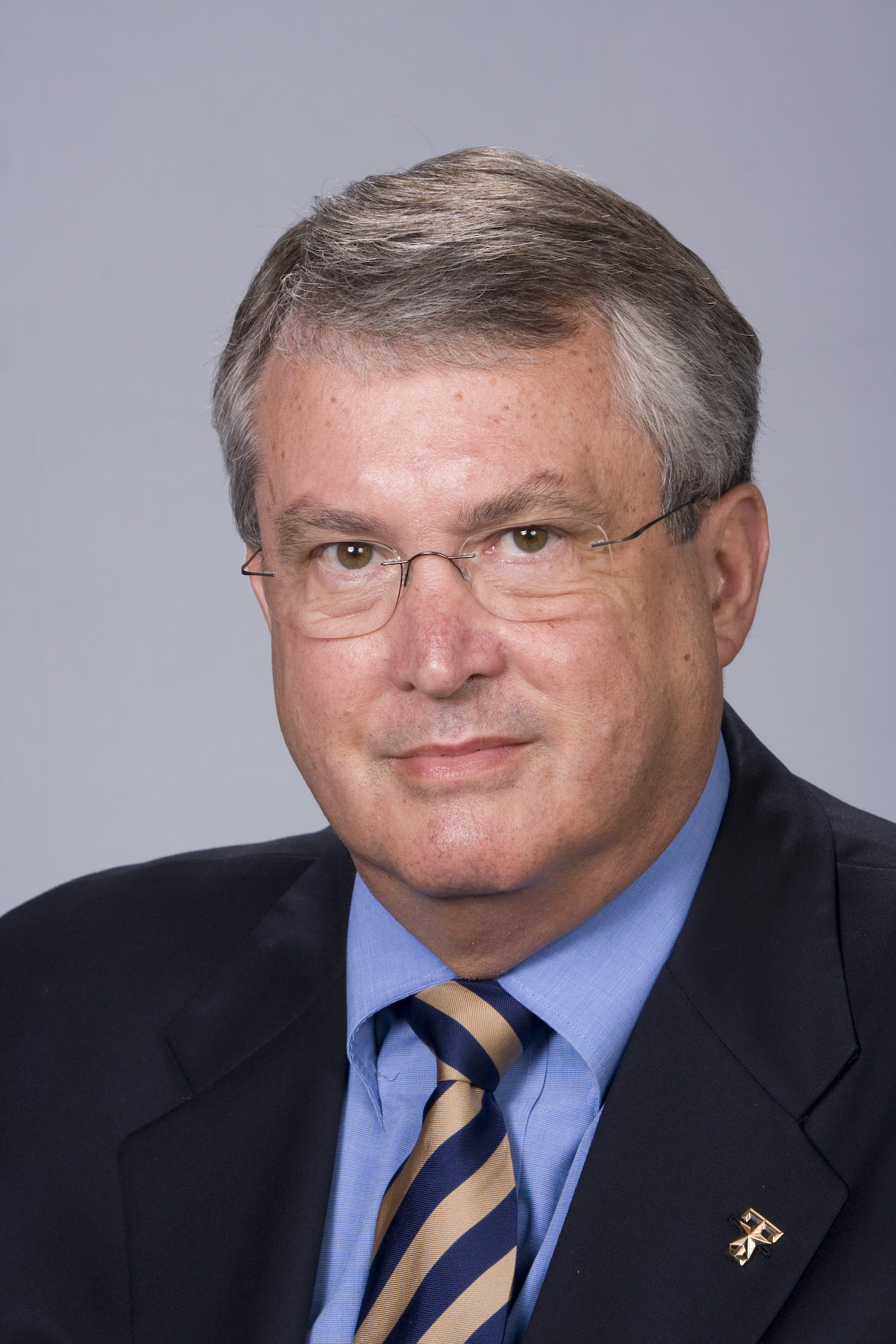 The College of Business is proud to announce its newest scholarship endowment thanks to Idaho State University alumni Bill and Dr. Marilyn Byrne.
The "Bill Byrne ('67 & 71') MBA/Athletic Administration Scholarship Endowment" will benefit graduate students pursuing a Master of Business Administration (MBA) degree from the College of Business with an emphasis in Athletic Administration from the College of Education.
A graduate of Rigby High School, Bill received his business degree from the College of Business in 1967 and received his Master of Business Administration (MBA) in 1971.
"Getting an MBA was a really valuable tool. It gave me perspective on how to work with high-talent personnel. My professors and coursework provided all the necessary tools to lead a program," he said.
Byrne, a well-known former athletic director used these tools to lead and grow three major college athletic programs. He was inspired by the mentorship of Dubby Holt (namesake of Holt Arena) and former Idaho State President William "Bud" Davis.
"Dubby and Bud really took me under their wings," Byrne said. Three years after he graduated, Bill returned to Idaho State to begin a continuing education program and was named Alumni Director in 1971. His first job in athletics was at the University of New Mexico in 1976.
Byrne was the director of athletics at the University of Oregon, University of Nebraska and Texas A&M University until his retirement in 2012. His leadership in raising funds, building facilities, and hiring and supporting coaches and staff led to greater success in all three programs.
Named University of Oregon athletic director at age 38, Byrne believes two major accomplishments were building the Casanova Center which housed offices for coaches and administrative staff, football locker rooms, and a weight room and medical center for all athletes.
"It was the first big investment in the program since Autzen Stadium was built," Byrne said.
They also built sky boxes to provide another revenue stream. In 1989 Oregon played in the Independence Bowl--its first bowl game since 1963.
At the University of Nebraska, the football team played in five national championships, winning three. Byrne added new sports—women's soccer, rifle, and bowling. New facilities for softball, baseball, rifle, and soccer were built and renovations to track and field and football facilities. He also added 65 skyboxes.
At Texas A&M, Byrne continued his work of building champions with renovations and additions to athletics facilities and hiring good staff and coaches, resulting in winning teams. During that time, large projects such as new an indoor track and field and football practice facilities and a baseball stadium were built, as well as enhancements to the men and women's basketball arena. He also created a Student Athlete Advisory Council. During his tenure at Texas A&M, the Aggies won 45 Big 12 Conference Championships, setting a record for championships won by Big 12 schools during that stretch of time.
Throughout his 29-year career as a Division I athletic director, Byrne's teams won 30 national championships and 144 conference championships.
He received numerous awards during his career, including the 48th James J. Corbett Memorial Award representing the highest honor in collegiate athletic administration presented by the National Association of Collegiate Directors of Athletics (NACDA). At Idaho State, he was named the Distinguished Alumnus in 1996 and also received the College of Business Professional Achievement Award in 2005.
"I am extraordinarily thankful to my friends, Bill and Marilyn Byrne for permanently endowing this new scholarship which will benefit students pursuing [this program] forever," said College of Business dean, Dr. Shane Hunt. "Bill Byrne is one of the best athletic directors in the modern era of collegiate sports, and I am thrilled that an Idaho State MBA student each year will receive the Bill Byrne MBA/Athletic Administration Scholarship to help them reach their professional goals and make a positive impact on future generations like Bill has."
In addition to this scholarship and several other contributions to Idaho State University, Bill and Marilyn are the donors of the famous and loved "Valentine" sculpture on campus which was gifted in 2017 for their 50th wedding anniversary.
Together, Bill and Marilyn have two sons, Bill III, who is a vice president at VISA and Greg, who carries the athletic administration legacy as director of athletics at the University of Alabama. Bill and Marilyn now live in Texas.
---
Categories: