Career Path Intern Studies Pandemic Narratives
January 28, 2021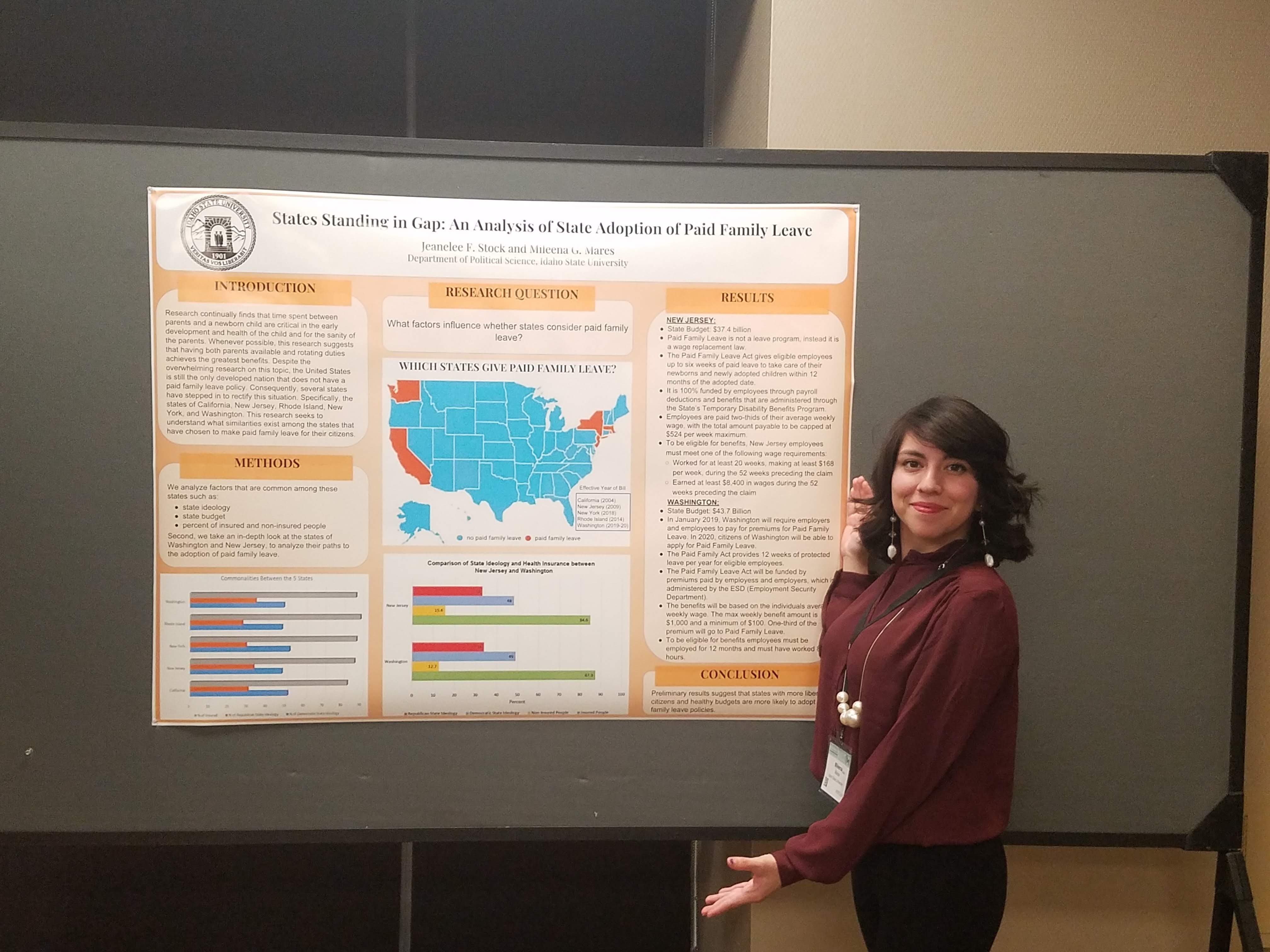 POCATELLO – Idaho State University's January Career Path Intern of the Month is Mileena Mares, a graduate student in the Master of Public Administration program.
Mares, a Pocatello native, holds a career path internship in the Political Science Department at ISU, where her projects have focused on public administrators use of narrative pertaining to the pandemic as well as responses to COVID-19.
Mares has been content analyzing how President Trump used narratives in March during his COVID-19 briefings.
"Through this internship, I learned about the various responses to the pandemic and other country's responses to the pandemic," Mares said. "In addition, I learned how public administrators play a role in situations like the pandemic."
Mares' research looks at whether the narratives used built bridges between groups or whether the narratives played into political polarization.
"Mileena has been an invaluable CPI working on a project coding COVID-19 statements issued by the President of the United States," said Mark McBeth, professor of political science and Mares' supervisor. "She has worked with an undergraduate student on this project as well as her supervisor. She has shown great leadership and maturity in working on this project. She is gaining valuable skills in content analysis and is learning the academic research process."
Mares' research will be used in an academic article on the use of narrative in the pandemic.
"This internship has made a difference in my life by challenging me to grow as a person and being more open-minded," Mares said.
Mares will graduate in May 2021 and intends to pursue work with local or state government. She hopes to work in the area of environmental policies. In her spare time, Mares enjoys hiking, reading poetry, playing with dogs and DIY projects.
For more information, contact Emily Jahsman at emilyjahsman@isu.edu.
---
Categories: