Accounting Department Chair Earns Endowed Professorship in College of Business
March 29, 2021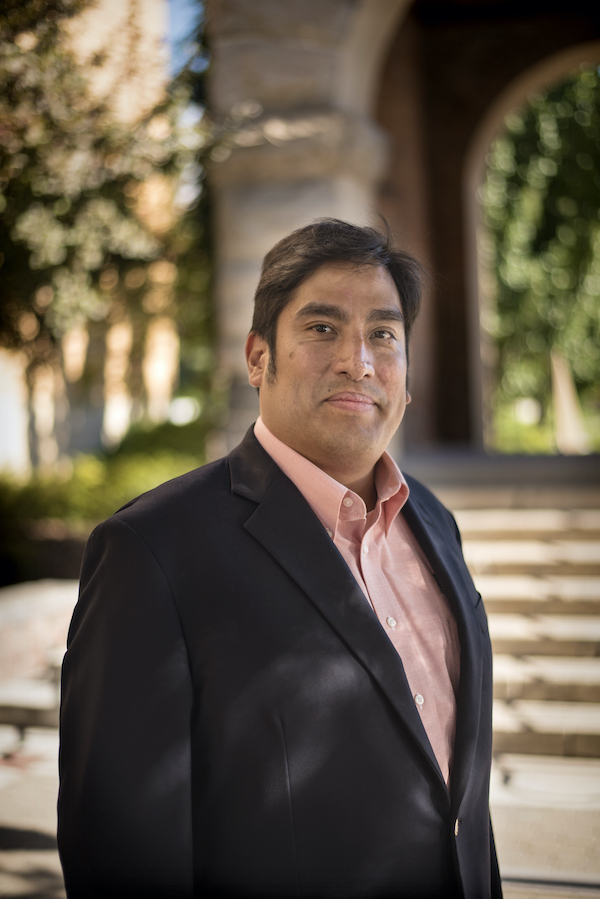 In 2013, Idaho State University alumni Bruce and LaVaun Nelson established the "Nelson Family Charitable Trust Endowed Professorship in Accounting" to be awarded to a deserving College of Business accounting professor. This year, the College of Business is pleased to name Accounting Department Chair and Associate Professor of Accounting, Dr. Ray Rodriguez the Nelson Family Endowed Professor.
"Dr. Ray Rodriguez is one of the best professors, leaders and people I have ever had the privilege to work with," said College of Business Dean, Dr. Shane Hunt. "Ray's leadership of our world-class accounting department and his outstanding record of teaching, research and service make the Idaho State University College of Business better in every possible way."
Every three years, a Nelson Family Endowed Professor is selected by the College of Business dean. Preference is given to those demonstrating exemplary teaching, research and active involvement with the business community that supports the mission of the College.
Rodriguez has been with the College of Business since May of 2016. "It is a great honor to be named the Nelson Family Endowed Professor of Accounting," said Rodriguez of the award.
Prior to joining the College of Business, Rodriguez has taught courses in a variety of accounting concepts at six public universities. Before becoming a professor, he worked as an accountant for 10 years at Valero Energy Corporation, Brehm, Havel & Company CPAs and Fernie R. Aceves CPA.
The Nelson Family Charitable Trust Endowed Professorship in Accounting was the College's first professorship. Bruce, a 1968 accounting graduate was the former chief executive officer of Office Depot. LaVaun graduated from Idaho State with her degree in nursing. Over the years, Bruce has received numerous awards from the University including the Distinguished Alumnus Award in 2002 and the College of Business Professional Achievement Award in 2011. He has also served on the College's and accounting department's Leadership Board in addition to serving as an Executive in Residence for the College in 2001 and 2007, as well as serving as a keynote speaker for the department's annual Accounting Career Vision Symposium.
"In addition to all of his service, Bruce has been one of Idaho State accounting's strongest financial supporters including establishing this endowed professorship," said Rodriguez. "I will proudly represent Bruce and his family while aspiring to his level of service."
---
Categories: