ISU Disability Services Spotlight: eText program serves hundreds of students per semester
September 23, 2021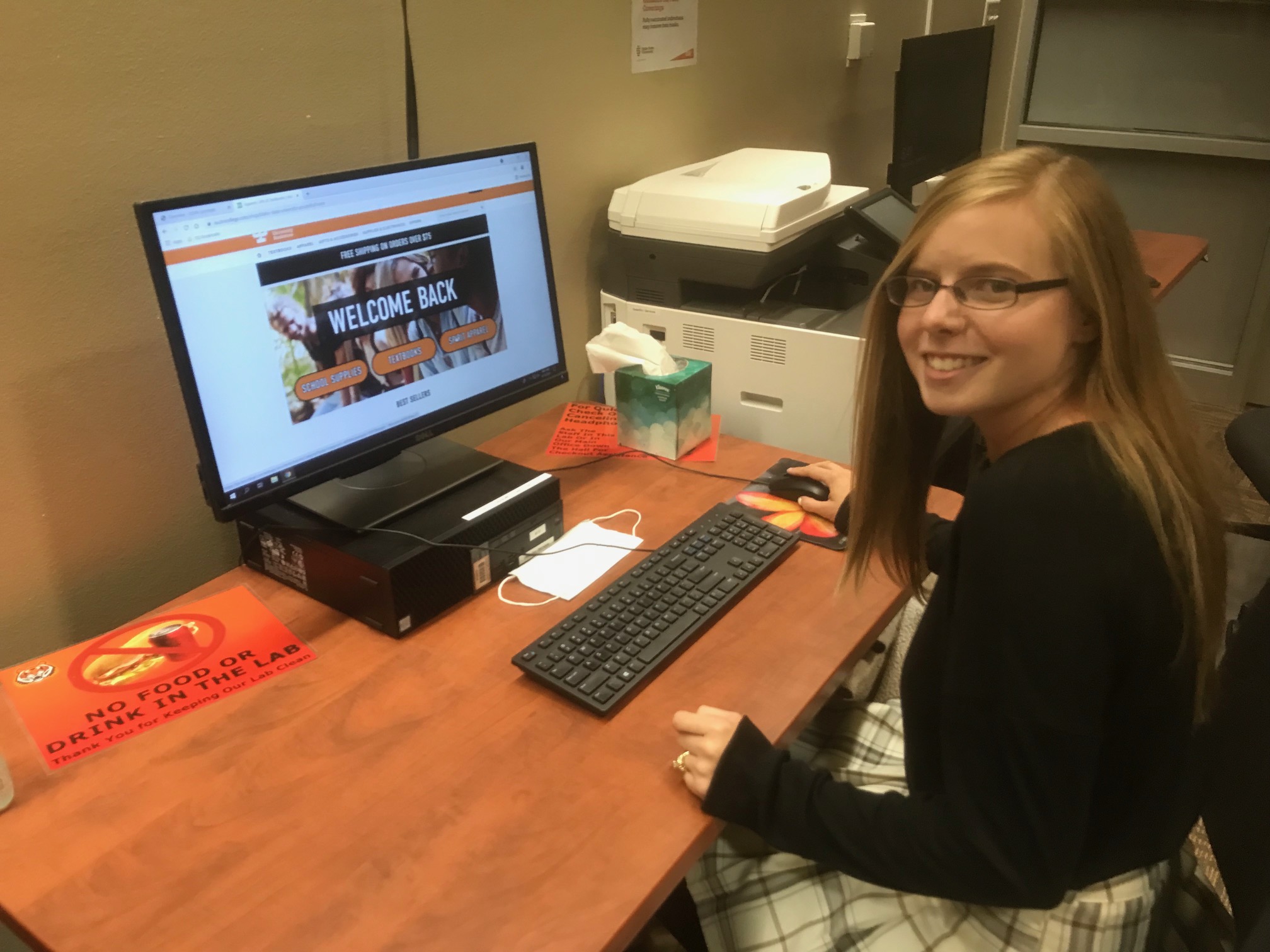 Sometimes Idaho State University Disabilities Services workers must cut the bindings off from textbooks so that each page can be scanned to create a PDF file of the book for use in its eText program, which is used by hundreds of students per semester.
The reason PDF (portable document format) files are so important is that students with a variety of disabilities can use screen readers such as Read&Write and JAWS to have their textbooks read aloud to them by their computers. Having the books available digitally is essential for the success of many students.
"It isn't just blind or visually impaired students who use our eTexts," said Emily Logue, an ISU senior English major who has worked in the Disability Services Office for four years. "We serve a variety of other users who have other learning impairments like dyslexia and ADHD (attention-deficit/hyperactivity disorder)."
Normally, scanning a textbook into a PDF file is the last resort.
"When we receive a textbook request, we immediately start looking for a digital copy of the book," Logue said. "We have three major resources, our eText archive, Access Text and Bookshare."
These latter two resources share textbook files nationally. If a textbook can't be found using these digital collections, Logue and her colleagues will contact the publisher of the textbook and ask them to provide a digital copy of the book.
It is only after these efforts fail that they resort to creating their own digital copy of the book for a student. Scanning the textbooks into a PDF file is a labor-intensive activity, but it demonstrates the lengths Disability Services routinely goes to in its quest to serve its students. It also depends on instructors, students and outside entities working together to meet students' needs.
In late September, Logue was filling the requests for more than 400 eText work orders that were requested by more than 200 students for the fall semester.
Logue, who is scheduled to graduate in the spring, said working in the Disability Services office has been more than just a routine job, and has given her insights into the needs of students who need accommodations. Besides working on the eText program, Logue is a note-taker for the office, taking class notes for other students to provide support from the Disability Services office.
---
Categories: