Idaho State, INL Host Disaster Response Training
October 4, 2021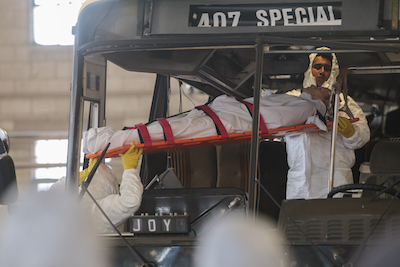 Idaho State University and the Idaho National Laboratory are working together to make sure disaster relief teams are prepared for anything that comes their way.
On Wednesday, teams from the Idaho National Guard's 101st and Oregon National Guard's 102nd Civil Support teams worked together on a practice scenario simulating the aftermath of a bomb explosion on a bus on a busy street.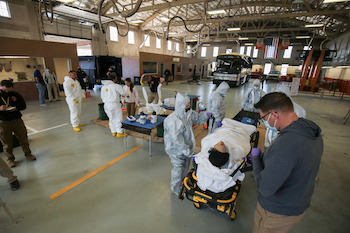 The teams used radiation detectors and protective gear, and practiced extricating and providing treatment to trapped life-like dummies, or "passengers."
The training was one of many that Idaho State has hosted at its Disaster Response Complex. The complex has room for both indoor and outdoor scenarios. At its outdoor location, teams can practice on scenarios such as earthquakes, rubble pile rescues and more. Indoor trainings, such as Wednesdays, are hosted at the Armory Building on South Second Avenue. There, they can simulate manmade and indoor disasters.
Since opening in 2020, the Complex has hosted hundreds of first responders, who previously had to travel from as far away as Texas, said Director Mustafa Mashal.
"We saw a gap and we wanted to fill it and make sure that we have a long-term asset for our community of first responders in this part of the country," he said.
---
Categories: