Graduate School K-4 Book Drive a Success in 2021
December 20, 2021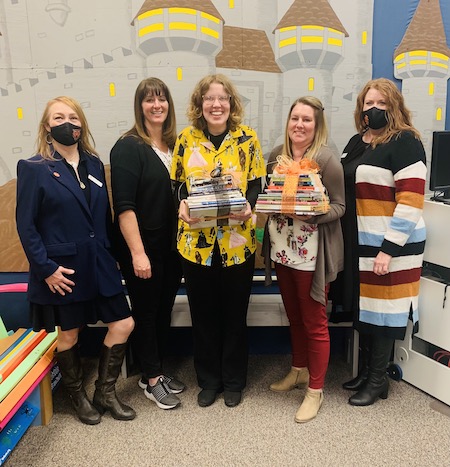 This past fall, the Graduate School held the 2nd Annual Book Drive to benefit local schools, kindergarten through fourth grade. The mission of the book drive is to expand the number of diverse books in our local k-4 classrooms. Over the first 2 years, the book drive has added over 1000 books to 19 schools within the local Pocatello K-4 classrooms. The 2020 book drive garnered 364 books donated, while the 2021 book drive brought in 679.
The Graduate School captures various books, authors, illustrators, and subjects through various sources then creates a wish list through Amazon to allow a seamless purchase and direct ship to the Graduate School office. Donors also shop local and independent bookstores to ship or drop off books. The book drive is generally open for 2 months, with the delivery of the books in November each year. Schools this year each received more than 35 books to add to school libraries.
"We are thrilled be able to play a small role in enriching reading for our local children, with adding a wide range of characters and topics to libraries. We love that children can see more of themselves in books, or get to experience the world others live in, while reading." Says Book Drive organizer, Tracy Collum, Associate Dean of the Graduate School.
Books arrived from all over the country, thanks to social media in addition to the number of community members, as well as faculty and staff (including full department donations) across the Idaho State University.
The annual book drive is part of #GradSchoolGives, the Graduate School's community service initiative.
The 3rd Annual Book Drive will open in August 2022. Watch the Graduate School webpage related to communicate service for more information: https://www.isu.edu/graduate/about/grad-school-gives/
---
Categories: