Turner Day volunteers will clear Red Hill trails March 13
March 4, 2020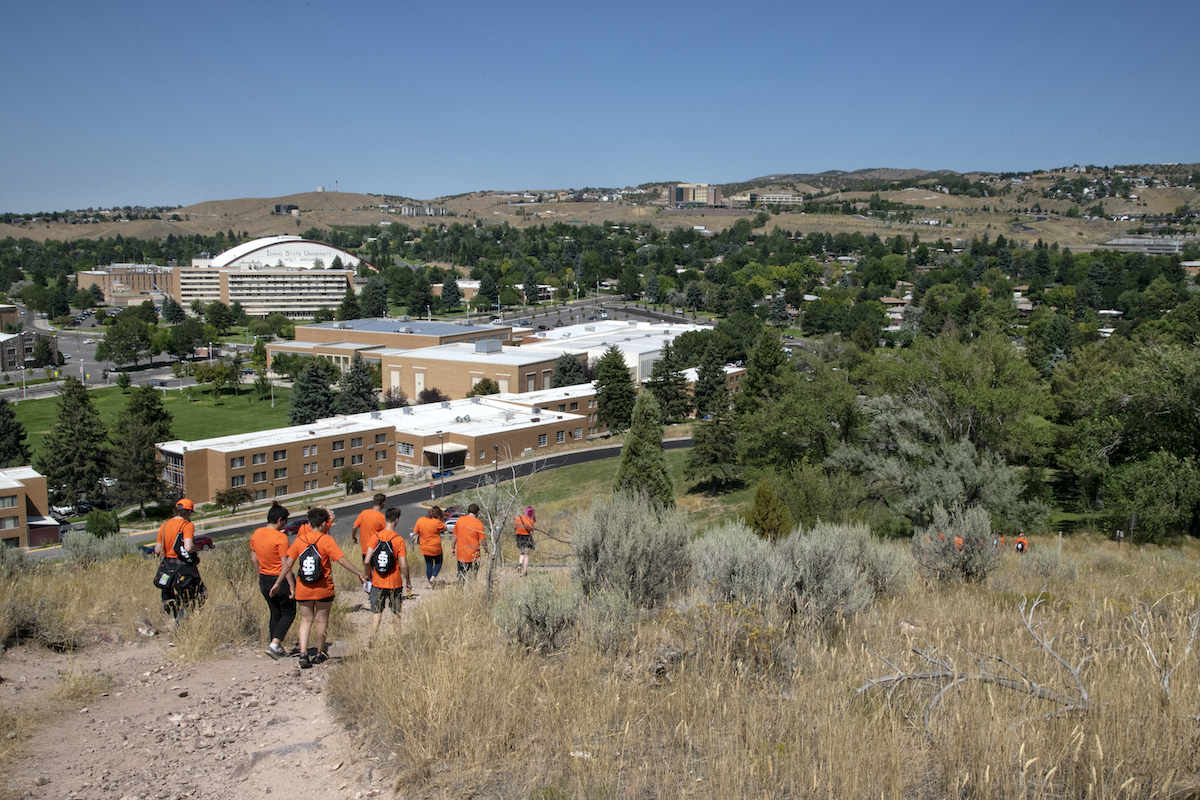 POCATELLO – Clearing and maintaining the Red Hill trails will be the focus of Idaho State University's second annual Turner Day, an annual day of service for the ISU community, that will be held from 10 a.m. to 2 p.m. Friday, March 13.
The first 100 volunteers will get free T-shirts and free lunch vouchers.
Volunteers can meet at 10 a.m. in the Pond Student Union Bengal Theatre Lobby, and then will work until noon. From noon to 2 p.m. there will lunch at Turner Dining Commons and a Volunteer Opportunity Fair in the Turner Lobby.
The event is for ISU students, faculty, staff and alumni.
"Turner Day is a student-driven initiative that promotes community and fosters leadership," said Ryan Sargent, director of ISU alumni relations. "Theodore Turner, the 'father of ISU,' understood how institutions of higher learning empower individuals and enhance communities. For over fifty years he dedicated himself and his means to ensuring a comprehensive four-year college education would be available in Pocatello. Remembering that spirit of leadership and philanthropy, students come together through the Turner Day project to improve something on campus and thus join the ranks of so many who have dedicated their time and talents to exalt Idaho State University."
Turner Day is sponsored by the Associated Students of ISU, Student Opportunity Development, Idaho Healthcare for Children and Families AmeriCorps, ISU Facilities, ISU Grounds and the ISU Traditions Committee.
For more information on Turner Day, visit isu.edu/turnerday.
To sign up as a volunteer, visit https://forms.gle/TvFUVAwceYDWVYUN8.