Three Idaho State University faculty members honored as 2020 Distinguished Faculty
April 13, 2020
Tori Parks, Marketing Career Path Intern
POCATELLO – Three Idaho State University faculty will be honored as 2020 Distinguished Faculty. The recipients are Distinguished Teacher Bob Fisher, Distinguished Service Cathleen "Helen" Tarp and Distinguished Researcher Mark McBeth.
"It is a great tribute to receive one of these three awards. They are the highest honors bestowed on faculty at Idaho State University," said Laura Woodworth-Ney, ISU executive vice president and provost for academic affairs. "These are among our finest faculty, and we are proud to recognize them.
The 2020 ISU Distinguished Faculty are selected from the five finalists in each category who all received Outstanding Faculty awards. They will be honored in the 2020 ISU commencement program.
The 2020 Distinguished Faculty are: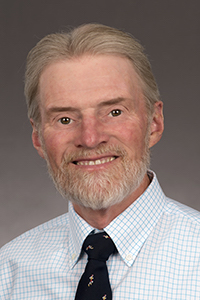 • Distinguished Teacher, Bob Fisher – Fisher, who is currently associate dean and a mathematics and statistics professor in the College of Science and Engineering at ISU, earned his doctoral degree at the University of Massachusetts, Amherst in 1981.
Upon completion of his doctoral degree, Fisher was hired at the University of Oklahoma, where he taught from 1981-1988. For the past 31 years, Fisher has taught at ISU.
Fisher's research interests include differential geometry, geometric analysis and complex manifolds.
Over his 45-year career, Fisher has taught nearly all undergraduate curriculum, as well as portions of graduate curriculum.
The other Outstanding Teacher finalists were Vanessa Ballam, associate professor and head of acting in the College of Arts and Letters Department of Theatre and Dance; Robin Lindbeck, associate professor in the College of Education Department of Organizational Learning and Performance; Victoria Scharp, assistant professor in the College of Rehabilitation and Communication Sciences; and Matthew VanWinkle, associate professor of English in the College of Arts and Letters.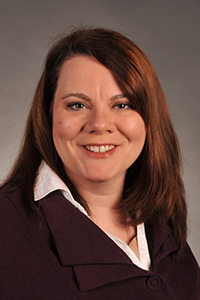 • Distinguished Service, Cathleen "Helen" Tarp – Tarp is an associate professor at ISU where she teaches medieval and golden age peninsular literature and interpretation and translation for health and judicial professions. She currently teaches in the College of Arts and Letters and in the physician assistant program.
Tarp's current research focus is on identifying a problem, such as low health literacy, that creates disparity, and working with an interdisciplinary team and community stakeholders to design a tailored yet replicable response to the issue.
Tarp initiated the baccalaureate program in Spanish for health professions in 2014, the graduate certificate in Spanish for health professions in 2015, the Spanish for health professions promotora training program in 2018 and is currently director of the Master of Arts program in Spanish.
The other Outstanding Service finalists were Kristina Blaiser, associate professor of speech-language pathology; Julia Martin, assistant professor of microbiology; Dani Moffit, program director of the Master of Science in athletic training; and Jeff Street, associate professor in the College of Business.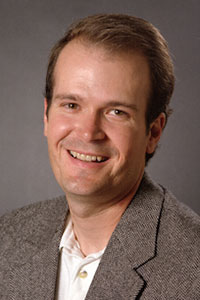 • Distinguished Researcher, Mark McBeth – McBeth is a professor in the College of Arts and Letters Department of Political Science. He joined the ISU faculty in 1995 after completing his Doctor of Arts at ISU in 1992. His research focuses primarily on public policy theory, environmental policy, and public policy in rural areas.
McBeth is the co-originator of the Narrative Policy Framework (NPF) which is widely
used in political science and public policy. The NPF was co-originated with two ISU political science graduate students, Elizabeth Shanahan and Michael Jones, in the early 2000s. The framework is informed by many theories from a myriad of disciplines and NPF work is regularly cited in a variety of disciplines including political science, public administration, public policy, sociology and geography.
Most recently, working with a colleague in political science Donna Lybecker and political science graduate students, NPF research has focused on policy issues ranging from sanctuary cities to the U.S.-Mexico border, the U.S.-Canadian border, recycling, and climate change. His current NPF collaborative research uses an experimental design to focus on climate change, the role of empathy, how individuals react to climate change narratives and the importance of narratives and narrators in helping policymakers use narrative to build bridges between different groups.
His research has been funded by a variety of governmental agencies and non-profit organizations and often focuses on local or regional policy issues, including those involving Greater Yellowstone, the Portneuf River and rural communities in Idaho. His rural research concentrates on cultural and economic change in the Western United States and its impact on environmental and economic development politics and policy. McBeth received ISU's Distinguished Teaching award in 2005.
The other Outstanding Researcher finalists were Alex Bolinger, associate professor of management in the College of Business; Jonathan Fardy, assistant professor of art history in the College of Arts and Letter; Danny Xu, associate professor and graduate program coordinator in biomedical and pharmaceutical sciences in the College of Pharmacy; and Michael Meyers, professor in sports science and physical education in the College of Education.
---
Categories: