ISU's Rachel Brinkley receives American Fisheries Society scholarship
April 1, 2020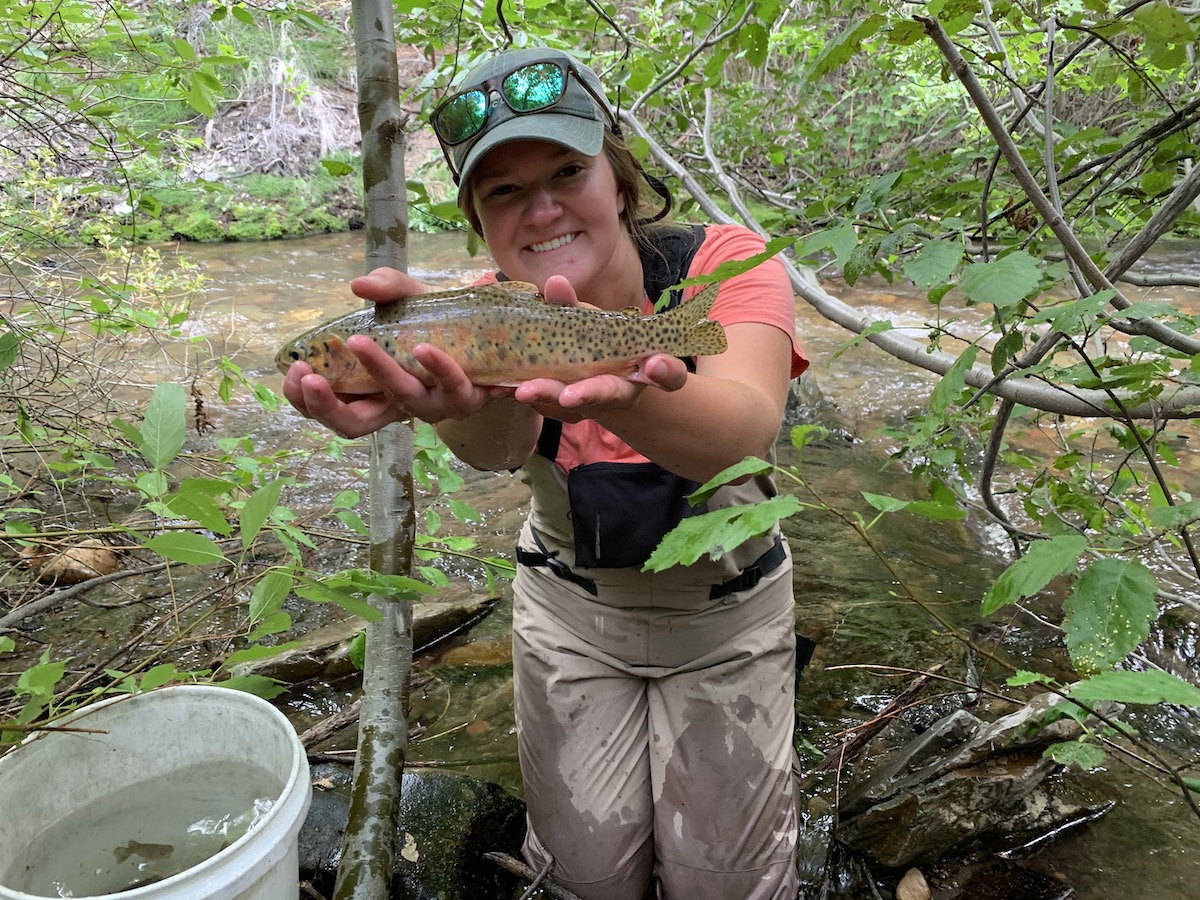 POCATELLO – Idaho State University's Rachel Brinkley received the Idaho Chapter American Fisheries Society's 2020 Graduate Scholarship at the group's annual meeting in March.
Brinkley, from Kuna, earned her undergraduate biological sciences degree from ISU in
2018 and is currently pursuing her Master of Science degree at ISU under Bruce Finney,
biological sciences and geosciences professor. For her master's thesis, Brinkley is using
paleolimnology to estimate how many Sockeye Salmon historically spawned in Sawtooth Valley
lakes.
The $1,500 scholarship is intended to continue the Idaho Chapter's legacy of fostering the
development of fish and aquatic professionals and is awarded annually to a graduate student
attending any school in Idaho. This scholarship is funded by the Idaho Chapter.
She has been involved in Idaho State's AFS chapter for four years.
"This group has supported me through both my undergraduate and graduate career by
providing opportunities for research, networking, and work both within and outside the
university," Brinkley said. "I am humbled to be selected for this scholarship, and am incredibly
thankful to have such a great support system and such shining examples of faculty and fellow
biology graduate students."
---
Categories:
College of Science and EngineeringGraduate SchoolStudent LifeUniversity News