ISU's Mary Lou Dunzik-Gougar will discuss nuclear energy at the virtual CAES Codebreaker seminar on July 2
June 22, 2020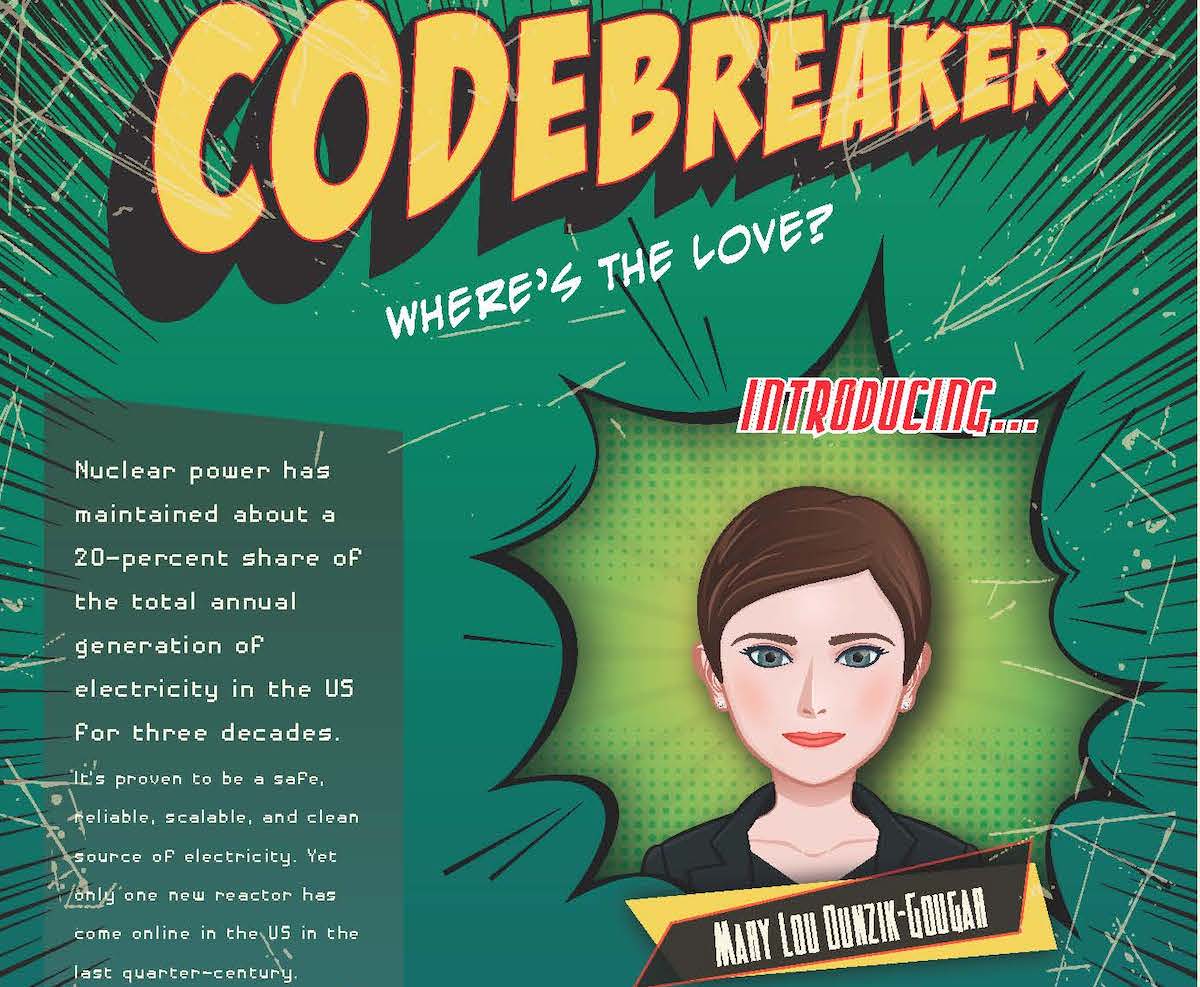 Dr. Mary Lou Dunzik-Gougar, Associate Dean of the College of Science and Engineering at Idaho State University who was sworn in as President of the Americasdn Nuclear Society (ANS) earlier this month, will discuss nuclear energy at the virtual CAES Codebreaker seminar at 3:30 pm MT on July 2.
Dr. Dunzik-Gougar's nuclear career spans 25 years and includes research in various aspects of the nuclear fuel cycle. She was elected Vice-President/President Elect for ANS in 2019, and she begins her term as President in late June 2020.
In her presentation, Where's the Love?, Dunzik-Gougar will explore why nuclear energy has failed to garner the support of environmentalists, or those concerned about climate change, even though it has proven to be a safe, reliable, scalable, and clean source of electricity.
Dunzik-Gougar has served as a consultant/subject matter expert on projects coordinated by the European Commission and the International Atomic Energy Agency, and her research has led to national and international collaborations, including a year-long position with PBMR Ltd in South Africa and a consulting contract with EDF energy of France. Dunzik-Gougar also has led multi-institutional teams of researchers at Idaho National Laboratory and through Idaho State University (ISU). To share her expertise with a new generation of researchers, Dr. Dunzik-Gougar developed and teaches several senior/graduate level courses on the nuclear fuel cycle and radioactive waste management at ISU.
In addition to her scholarly and technical supports, she has been an active member of ANS at local and national levels for 25 years.
The monthly CAES Codebreaker seminar provides a forum for students and researchers to address their work, communicate opportunities and challenges to a receptive audience, and increase dialogue among CAES affiliates leading to further interdisciplinary collaborations and new ground-breaking research. It takes place on the first Thursday of the month from 3:30-5 pm MT.
Dunzik-Gougar's presentation will be streamed live via Bluejeans:
Meeting URL: https://bluejeans.com/896088305
Dial in: (408) 317-9253 or (408) 317-9254
Meeting ID: 896 088 305
---
Categories: