ISU's April Career Path Intern of the Month is Charlotte McBride
April 1, 2020
Tori Parks, Marketing Intern
POCATELLO – Idaho State University's April Career Path Intern of the Month is Charlotte McBride, a senior pursuing a degree in communication, media and persuasion with minors in journalism, advertising and public relations.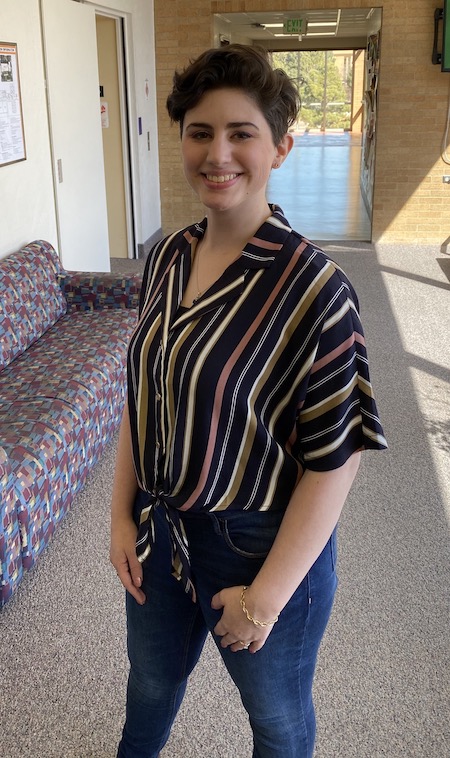 McBride currently holds an internship with the College of Business' marketing department, where she has created branded content for the college that can be seen both on and off campus. Her other projects have included creating an alumni spotlight series, filming and editing videos and writing the College of Business' weekly blog.
"Due to her internship, Charlotte has become skilled at video editing and basic animation," said Kelsey West, director of marketing for the College of Business and McBride's supervisor. "She has become a very good designer and learned the value of research in writing blog articles."
One project McBride is particularly proud of is the Business Bulletin, an online and printed magazine that has circulated with the campus community, College of Business alumni and the local community.
"Through my experience as a CPI, I have learned who I am as a person and what I want to do after graduation," McBride said. "I started as a theatre major, switched to video production and then got this internship. My experience here led me to my current major and helped me learn how to take pride in my work."
McBride, a Pocatello native, will graduate in December 2020. She hopes to attend Utah State to pursue a Master of Fine Arts in graphic design. Eventually, McBride has her sights set on becoming a chief creative officer where she can apply her skills and her eye for detail to help companies succeed. In her spare time, McBride enjoys writing, drawing and playing video games.
---
Categories: