ISU student Powell selected as American Dental Hygienists' Association district student delegate
April 20, 2020
Tori Parks, Marketing Career Path Intern
POCATELLO – Idaho State University student Whitney Powell was selected as an American Dental Hygienists' Association (ADHA) district student delegate.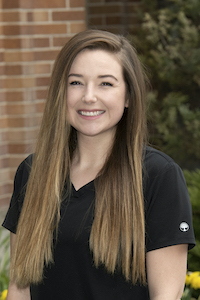 The ADHA is the largest national organization representing the professional interests of more than 185,000 registered dental hygienists across the country.
As a student delegate, Powell will have the opportunity to represent all student members of the ADHA, as well as sit on the House of Delegates floor during their three meetings.
Additionally, Powell will have the opportunity to attend ADHA 2020 Annual Conference in New Orleans June 12-14.
For more information, contact Jessica August at augujess@isu.edu.
---
Categories: