ISU School of Performing Arts to present bluegrass musical "Bright Star"
February 11, 2020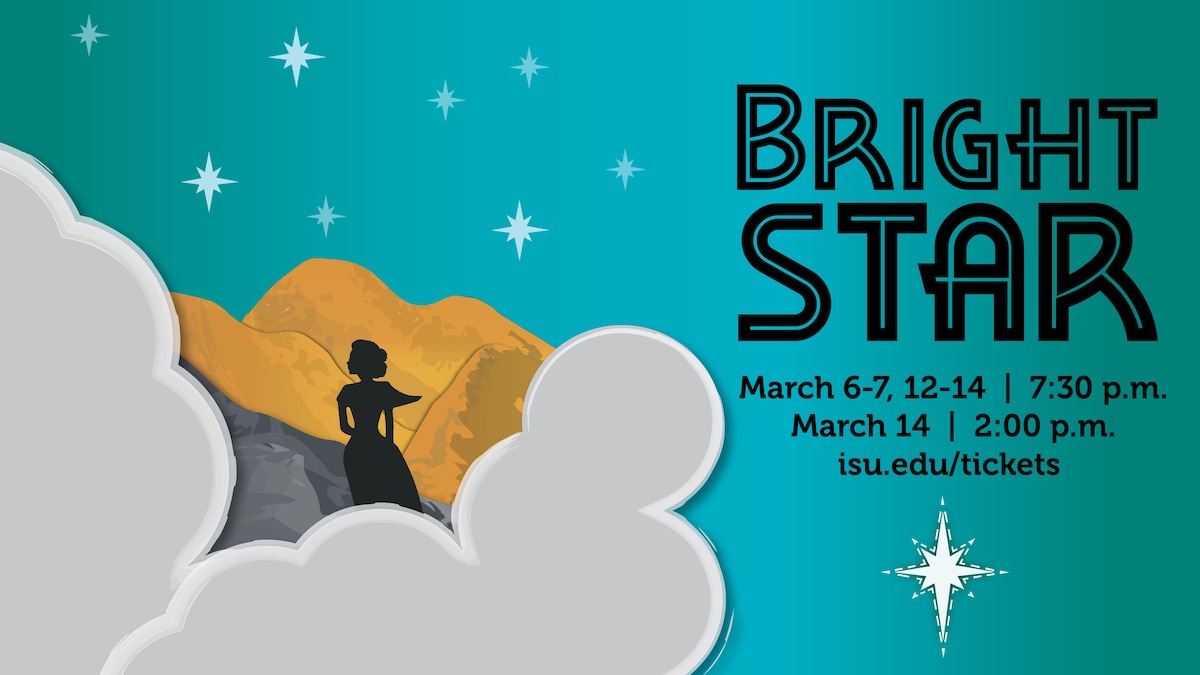 POCATELLO – Idaho State University's School of Performing Arts will present the family show "Bright Star" the musical on March 6, 7, 12, 13 and 14 at 7:30 p.m., with a matinee on March 14 at 2 p.m., in the Beverly B. Bistline Theatre in the L.E. and Thelma E. Stephens Performing Arts Center.
Based on a true event and featuring the Grammy-nominated score by Steve Martin and Edie Brickell, Broadway's "Bright Star" tells a sweeping tale of love and redemption set against the rich backdrop of the American South in the 1920s and '40s.
"'Bright Star' is a gorgeous piece," said Joel Shura, assistant professor of theatre and "Bright Star" director. "It's a powerful and fresh take on the musical theatre genre that I guarantee will resonate well within the Pocatello community. I don't know anyone who can't help but sing and dance along. It nourishes the soul at a time when we need it the most."
The show stars an impressive 25-member cast made up of students from both the theatre and music departments to create a wonderfully dynamic and talented ensemble.
"This year's musical is unlike any other we've ever done," said Kathleen Lane, assistant music and professor of music at ISU. "This award-winning bluegrass musical has great heartfelt music and a truly uplifting story. I know our community will love 'Bright Star' — we certainly do!"
Music director and ISU professor of music Diana Livingston Friedley predicted, "The music for 'Bright Star' will have audience members tapping and humming the tunes when they leave the theatre."
Tickets are available now at the ISU Box Office, the Student Union Building, Vickers Western Store or at isu.edu/tickets. Ticket prices range from $8 to $13.