ISU Liberal Arts High program reaches 25,000 students
Madison Shumway, CAL Marketing Director
February 7, 2020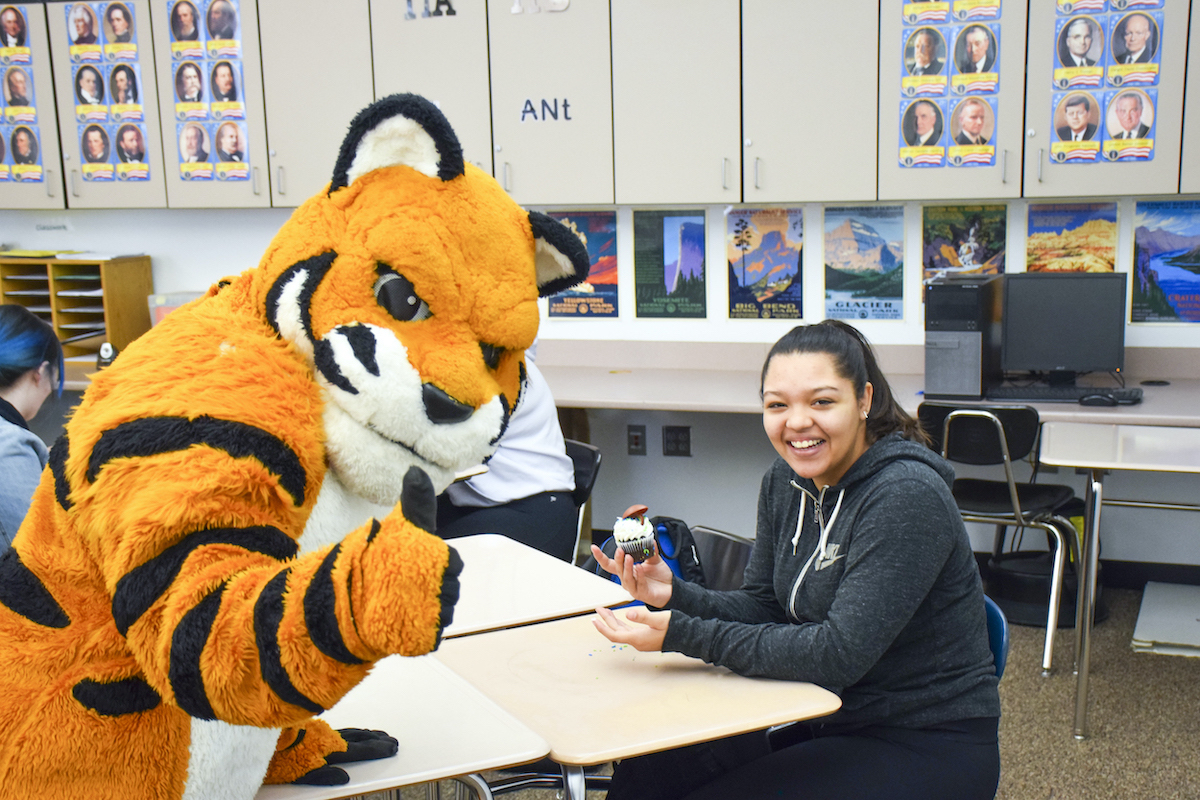 POCATELLO – With a PowerPoint loaded on the projector and a college professor at the board, the classroom of Century High School students prepared for a history lesson.
But when Benny the Bengal burst into the room on Jan. 29, offering cupcakes and high-fives, the lecture became a celebration. Thanks to the 30 students in Century teacher Erin Martin's class, Idaho State University's Liberal Arts High program had officially reached 25,000 students.
"It's a very exciting milestone," said program coordinator Holly Kartchner. "Our faculty has been able to reach so many students, in so many areas, in so many disciplines. The students' enthusiasm is contagious."
Liberal Arts High, created in 2016, brings College of Arts and Letters professors to Idaho high schools. Students learn about instructors' areas of expertise and the opportunities awaiting them at ISU.
In the past year alone, professors have given talks in more than 330 classrooms. The lectures give students access to topics they would not learn about otherwise, said history professor Sarah Robey, who presented at Century after the celebration.
"It's so rewarding for me, as a presenter, to see students engaging with things that they may never have considered to be topics of historical study," she said. "I love being able to expand what students think history can be."
In Kartchner's experience, connecting with university instructors motivates students to enroll in dual enrollment courses and apply to college.
In the midst of Idaho's concerning go-on rate, engaged students express a desire to pursue further schooling and training. Liberal Arts High provides a glimpse into what that education looks like.
"The LAH program benefits my learners by connecting concepts we have studied in the classroom to higher order concepts taught at the university level," Martin said. "Being exposed to deeper, engaging concepts allows my students to see that college is accessible to them."