ISU Department of Civil and Environmental Engineering featured in national magazine
August 6, 2020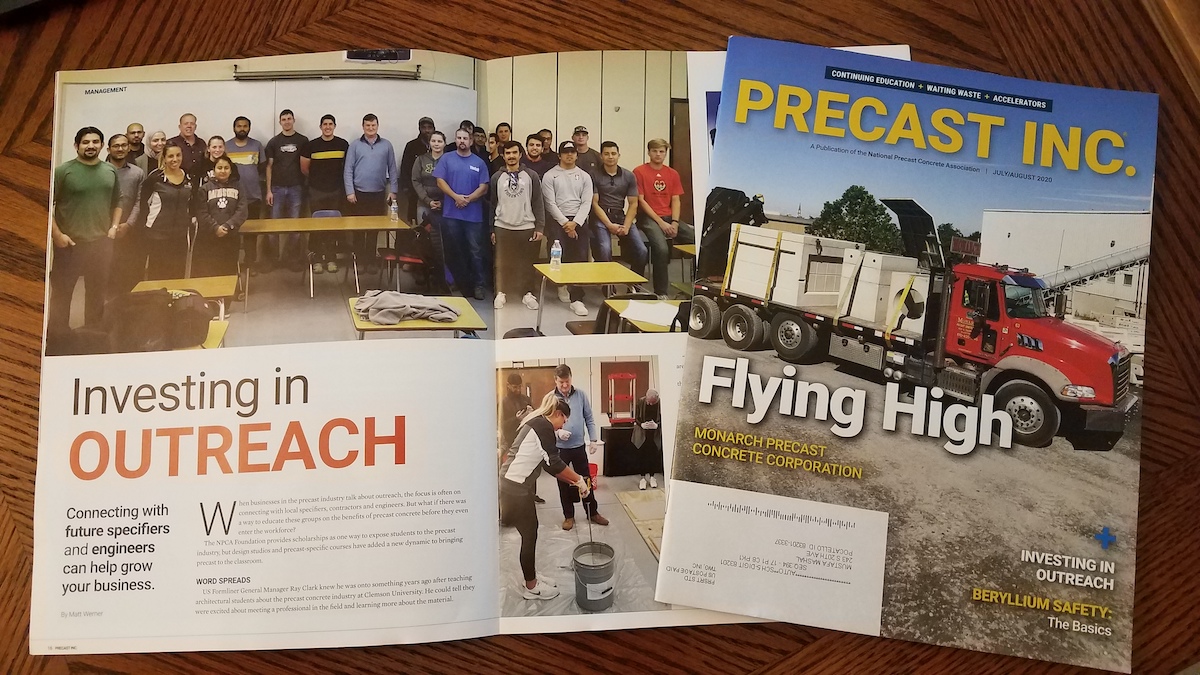 POCATELLO – For the second time in less than a year, the Idaho State University Department of Civil and Environmental Engineering has been featured in Precast Inc. Magazine, a national magazine published by the National Precast Concrete Association.
ISU was featured in the article "Investing in Outreach" in the July-August edition of the publication and the story features a photo of the ISU precast studio class of 2019 and ISU Associate Professor Mustafa Mashal is quoted in the article, which details the benefits of the NPCA Foundation scholarships and outreach efforts. Here is a link to the story: https://precast.org/2020/07/investing-in-outreach/
The ISU Civil and Environmental Engineering Department was also featured in the January-February edition of the magazine in a story titled "Hands-On Precast Curriculum," that can be viewed here: https://precast.org/precast-magazines/precast-inc/2020-january-february/.
---
Categories: