ISU debate student Jett Smith claims victory at Climb the Mountain Online Tournament
April 29, 2020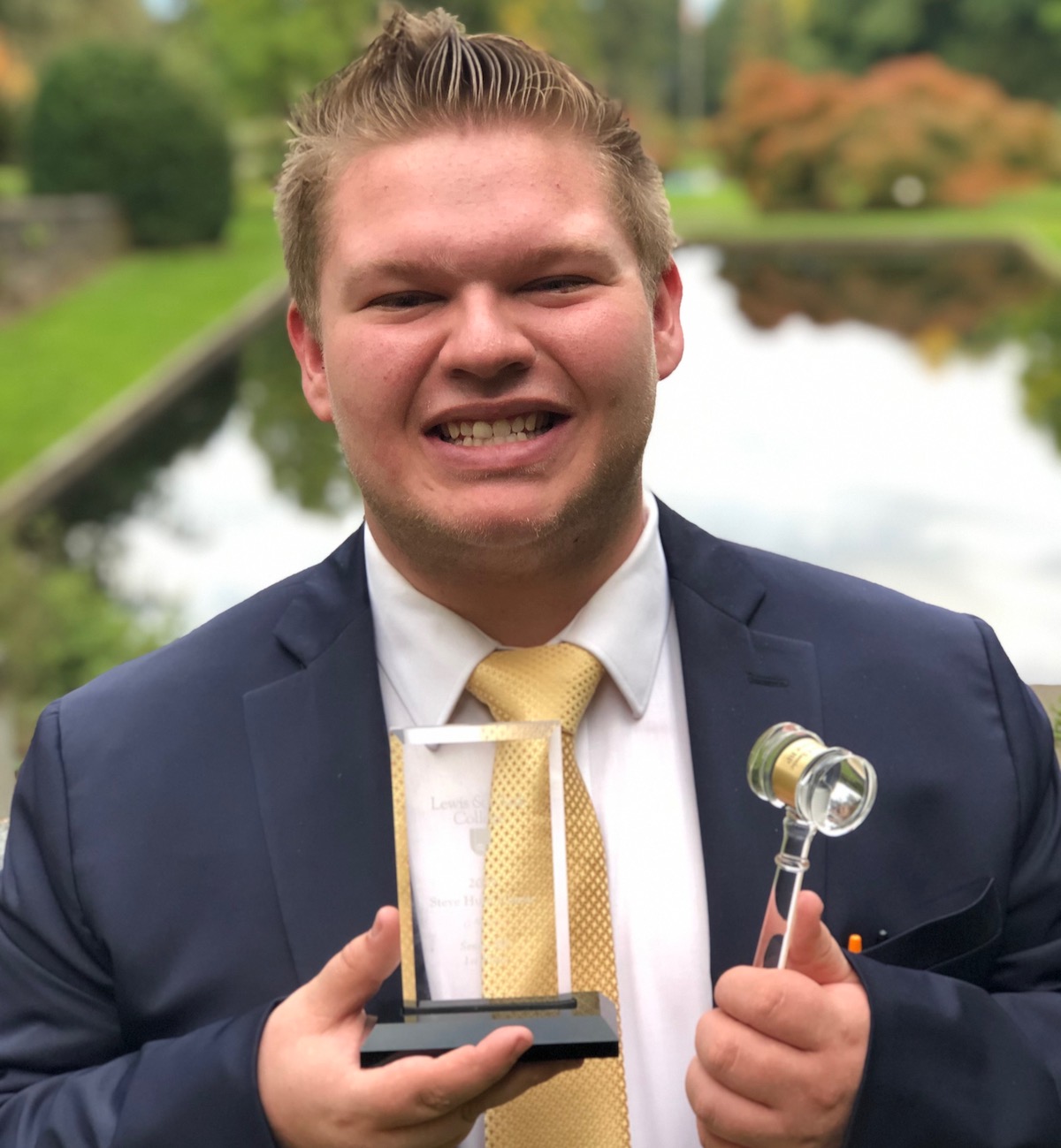 POCATELLO – Idaho State University student Jett Smith took home first place in the varsity open final round of the Climb the Mountain Online National Championship Tournament.
Smith, a junior majoring in communications, won the open final round on a 3-0 ballot, edging out the University of Idaho. Smith argued the affirmative on the topic: "The US should abolish standardized testing for undergraduate entrance to college."
Smith, a Pocatello native, received a 91.9 out of a possible 93 speaker points in the preliminary rounds, earning him top speaker in the varsity flight, as well as tournament wide.
"Speaking at this level and doing so round after round in the head of competition is what sets some of our speakers on a real path to success," said Andy Christensen, assistant director of the Rupp Debate program. "They have to be willing to accept a lot of critique and advice to get there, but it shows in their regular successes."
In the junior varsity flight, Bengal debaters Jazlynn Carranza reached the semi-final round and tied for third place with the ISU team of Alyson Corgatelli and Joseph Tyler.
The Rupp speakers also received honors for the caliber of their speaking. In the junior varsity flight, Carranza, a freshman from Idaho Falls, claimed accolades for second speaker. Tyler, a freshman from Idaho Falls and his partner Corgatelli, a sophomore, earned awards for sixth- and seventh- place, respectively.
A total of 14 American universities ranging from Washington State to Florida entered approximately 30 teams. This was the final tournament of the year for the Bengal debaters.
The ISU Rupp Debate squad is supported by James M. and Sharon E. Rupp, the College of Arts and Letters, the Department of Communication, Media and Persuasion and ASISU.