ISU Counseling/Testing Center offers variety of virtual wellness services
April 1, 2020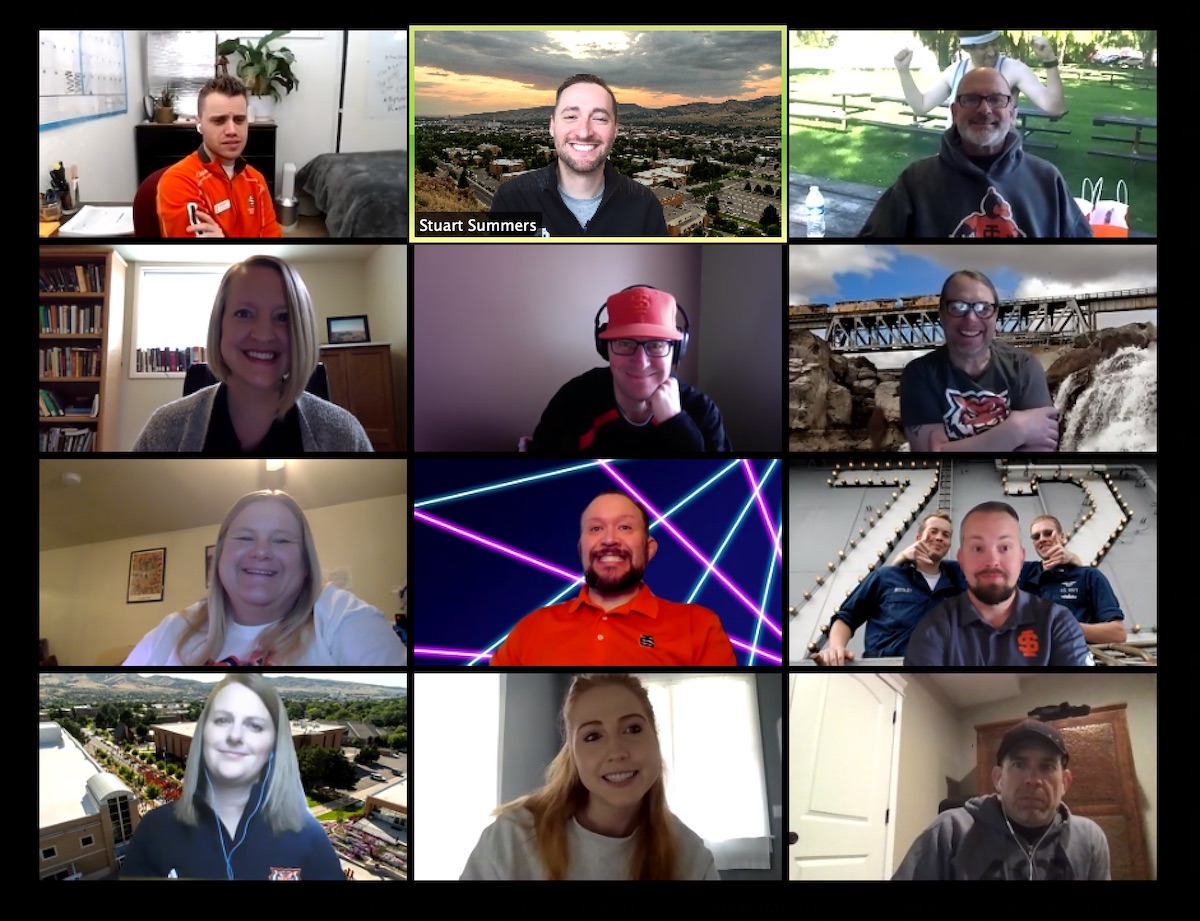 POCATELLO – Idaho State University Counseling and Testing is offering online drop-in sessions for students and has created a Virtual Wellness Services website focused on helping students manage adjustment challenges related to COVID-19.
"The vision we have is that students will be happier when they connect with each other and these mediums provide an opportunity to do so." said Rick Pongratz, director of ISU Counseling and Testing. "During this challenging time achieving wellness and health is very possible – we all just need to work more deliberately on achieving that."
On weekdays beginning April 6, ISU Counseling is offering one-hour daily drop-in online discussion groups via the application Zoom. The discussion groups are designed to offer helpful skills including managing anxiety, adjusting to remote learning, and healthy approaches to social isolation. The groups are also designed to create a platform for students to talk to each other for support and exchange of ideas. These discussion groups do not provide mental health treatment.
Good Wi-Fi connection and capability for video chat are required for the Zoom groups. For an updated listing of online discussion groups, links and login information visit https://isu.edu/ctc/clinical-services/online-discussion-groups/. No registration is needed.
Groups currently scheduled that begin the week of April 6 include:
• 3 p.m. Mondays – "Move Forward with ACT" at 3 p.m. This workshop focuses on using effective strategies and perspectives to identify distressing thoughts and feelings and adopting a curious, non-judgmental mindset to decrease the impact of distress and move toward useful and healthy actions and behaviors.
• 11 a.m. Tuesdays – "Social Support During COVID-19." This is a discussion group for students to talk to each other for social support and to exchange ideas for coping with academic and personal transitions.
• 11 a.m. Wednesdays – "Mindfulness Meditation." This workshop focuses on practicing multiple skills to reduce anxiety and focus on staying grounded. Skills covered include mindful breathing, progressive muscle relaxation, body scans, and five-senses grounding techniques.
• 2 p.m. Thursdays – "Pets and Me - Social/Pet Support During COVID-19." Participants can sign on with their pets and emotional support animals to connect with other students and their pets and talk about coping with the current state of the world, distance-based education and pets.
• 1 p.m. Fridays – "Managing Social Isolation and Anxiety with COVID-19." This workshop focuses on providing strategies for coping with current transitions and challenges. Techniques discussed include managing anxiety, acceptance, and ideas for engaging in meaningful connection with others while practicing social distancing.
ISU Counseling and Testing has also created a one-stop Virtual Wellness Resources online resource page accessed at https://isu.edu/ctc/resources/virtual-wellness-resources/. This site lists a variety of free resources that students and the campus community can use to take care of themselves and stay connected such as links to online gaming sites, hosting a Netflix party, exercise sites, links to virtual museum tours and concerts, kids activities and pursuing mindfulness.
"A lot of the things in our lives that help bring us value that we kind of take for granted, like the ways we interact with others, can still be achieved, but we just have to work on that connection," Pongratz said.
The Counseling and Testing Center is also still providing all of its mental health services through secure video conferencing or by phone. No students or clients will be seen in-person at any campus location. To initiate mental health services, call a counseling office 8 a.m.-5 p.m. weekdays for appointment information and availability. Numbers to call for mental health counseling are Pocatello, (208) 282-2130 Idaho Falls, (208) 282-7750; or Meridian, (208) 373-1921.
Persons in urgent need can call the crisis line, 1-800-273-TALK(8255), or if a concern is life threatening call 911.
---
Categories: