ISU civil/environmental engineering students place third in national competition
April 14, 2020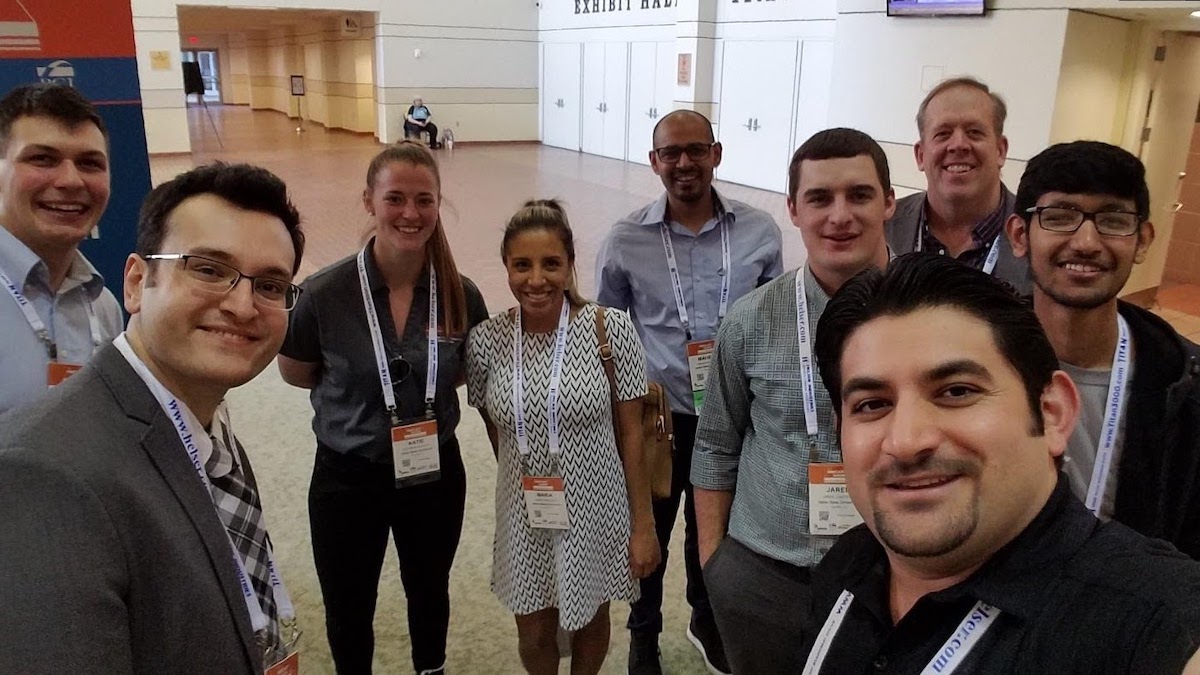 POCATELLO – A team of four Idaho State University civil and environmental engineering students placed third in the National Precast Concrete Association (NPCA) Competition at the Precast Show in Ft. Worth, Texas held March 3-5.
The Precast Show is the largest precast-specific trade show in North America and was held together with the Precast/Prestressed Concrete Institute (PCI) Convention this year.
"This is the first time our students have competed in this competition," said Bruce Savage, civil and environmental engineering department chair. "It a testament to the type of students and the civil engineering program that we have at ISU that the first time they compete, they place third in the nation."
The team of doctoral student Ali Shokrgozar, undergraduate Mahesh Acharya and master's students Garrett Thompson and Maria Tangarife received a $3,000 prize for their efforts.
"Well done to these civil engineering students for their excellent and professional presentation and coming third in the nation – we were told that the scores were very close," said Mustafa Mashal, ISU assistant professor of civil and environmental engineering and team's faculty advisor, who accompanied the team. "We're proud of the effort and accomplishment of these students, their presentation and report were no short of a graduate thesis done only in a matter of less than two months."
Several professionals from the industry helped the ISU team. These included team's industry mentor Stephanie Loud from Mountain West Precast and Construction Group in Brigham City, Utah; Troy Banks and Cody Tibbits from Oldcastle Infrastructure in Ogden, Utah; Hal Simmons and Chris Davis from Teton Prestress Concrete in Idaho Falls; and Ryan Flamm from G&S Structural Engineers in Idaho Falls.
Others from ISU's civil and environmental engineering department attending the conference included Bruce Savage, associate professor and department chair, master's student Jared Cantrell and undergraduates Katie Hogarth and Mahesh Mahat.
Besides participating in the NPCA Competition, ISU students made two poster presentations, one student participated as an alternate in the Project Precast Competition organized by the PCI Foundation during the Convention, Mashal and Savage delivered three presentations and attended several technical committee meetings.
The ISU students and faculty were sponsored by PCI Foundation, PCI Mountain States and the NPCA Foundation to attend this year's PCI Convention and Precast Show in Texas, which featured more than 4,000 attendees and 350 exhibitors.
---
Categories: