ISU Career Path Internship program receives national recognition
January 27, 2020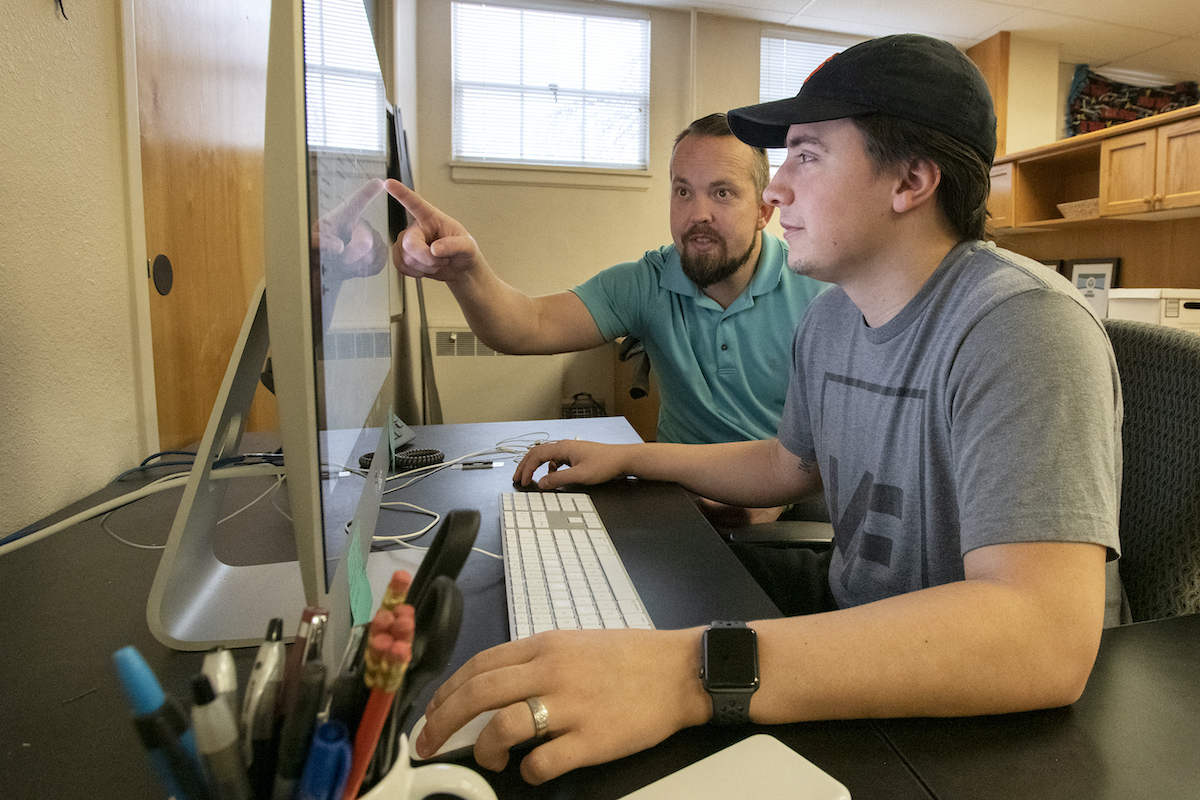 POCATELLO – Idaho State University's Career Path Internship Program has been recognized nationally by the National Association of Colleges and Employers (NACE), which featured the program in a lengthy article on its website that was posted Jan. 13.
Established in 1956, NACE is a professional association that connects more than 9,300 college career services professionals, 3,400 university relations and recruiting professionals, and 300 business-solution providers that serve this community.
Being recognized by NACE for the CPI program, which offers paid career- and major-related internships for ISU students, is an honor for Idaho State University.
"The CPI program helps students engage in their studies by showing them how what they're studying relates to their future real-world jobs," said Emily Jahsman, associate director of the ISU Career Center. "Having CPI internship experiences has often helped our students land full-time positions after graduation."
The internships take place on campus and in the local community, providing students with valuable hands-on experience and enhancing their job-readiness skills.
Lance Erikson, director of the ISU Career Center, also commented on the effectiveness and value of the program and said "the CPI program helps make ISU a first-choice destination for many students."
The program helps provide about 1,000 internships per year from various colleges that partake in this opportunity. This program is particularly unique because there isn't a similar paid internship program of this size in the western half of the United States.
In the NACE article, Jahsman provided some impressive statistics about the program, including that now ISU invests about $2 million annually in the program. Since its beginning in 2007, the ISU CPI program was provided more that 7,000 paid internships to ISU students. The program's initial funding was $250,000. In recent years, the Idaho legislature has provided about $500,000 in funding annually.
NACE is the leading source of information on the employment of the college-educated, and forecasts hiring and trends in the job market; tracks starting salaries, recruiting and hiring practices, and student attitudes and outcomes; and identifies best practices and benchmarks.
NACE provides its members with high-quality resources and research; networking and professional development opportunities; and standards, ethics, advocacy, and guidance on key issues.
To be eligible for the ISU CPI program, individuals must be current ISU students, enrolled full time taking 12 credits or more, and in good academic standing with a GPA of 2.0 or above. "All CPI positions are funded by the university; undergraduates receive $9 an hour, while graduate/post-baccalaureate students are paid $11 an hour.
For more information on the article by NACE click on the link below: https://idahostateu.com/NACEhonorsCPI.
For more information on the NACE click on the link below: https://www.naceweb.org/about-us/.
---
Categories: