Idaho State University College of Business graduates first Master of Healthcare Administration class
April 30, 2020
POCATELLO – After launching the state's first Master of Healthcare Administration (MHA) program in fall 2018, the Idaho State University College of Business will graduate the program's first class this spring.
Five students will finish their courses in May including, Isaac Bush, Allyson Hatch, Mychaela Parker, Tony Torres and Megan Warner. One student, Kirsten Gonzales also completed the program in the fall semester.
According to the College's Director of Graduate Studies Kristine McCarty, the program grew over 300 percent fall to fall in its first year.
"We are anticipating another increase for the fall 2020 term as well," McCarty said. "The increased interest from students is in part due to our ability to offer the program synchronously online and on our distance campuses in Idaho Falls and Meridian."
She said that this flexibility has allowed a broader set of students and even practicing healthcare professionals the opportunity to pursue the MHA.
In addition to the program's flexibility, the College of Business has also established a new partnership with the Idaho College of Osteopathic Medicine (ICOM) in Meridian allowing Doctor of Osteopathic Medicine students to pursue the MHA concurrently.
"ICOM has partnered closely with us to develop a plan that will help future doctors come out with a more comprehensive understanding of the health care industry," said McCarty. "Which in turn will help them be better advocates for their patients."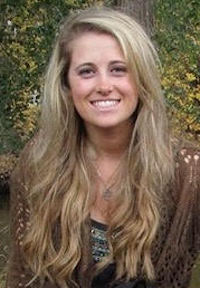 Mychaela Parker is one such student who decided to pursue the MHA in order to diversify her own background in athletic training.
"I have a bachelor's degree in exercise science and was looking for a continuing education program at Idaho State that was health care centered," Parker said.
Parker was hired onto the sports medicine staff at ISU in June of 2018, which included a two-year scholarship for graduate school.
"After looking over the required coursework for the MHA, I thought enrolling in the program would be a great way to broaden my education by transitioning from exercise science to business," she said.
Overall, Parker said the program was a great addition to her education.
"I gained a lot from the MHA program. After completing my degree, I feel confident that I could step into a management role and be successful," she said.
Parker hopes to take a position in an athletic training residency post-professional program after hiring freezes are lifted due to the pandemic.
"This residency program helps to grow your diagnostic skills while allowing you to better specialize in orthopedic medicine," she said. "I hope to grow from this program then work towards a career in health care administration."
Parker also mentioned her enjoyment in learning from the various professors in the program.
"Our students consistently rave about the faculty in our MHA program," McCarty said. "Our health care administration faculty are stellar in the classroom and have a long history of professional health care experience to draw from. Each of them is truly dedicated to the success of their students."
McCarty noted that going forward, the college has adjusted the curriculum of the program to address the needs of the health care industry and student feedback.
"I think this will be a fantastic shift and will help set our MHA graduates up for success," McCarty said.
Photo info: Mychaela Parker