Idaho State-Civic Symphony to Perform "Tales from Opera and Literature" Feb. 7
January 14, 2020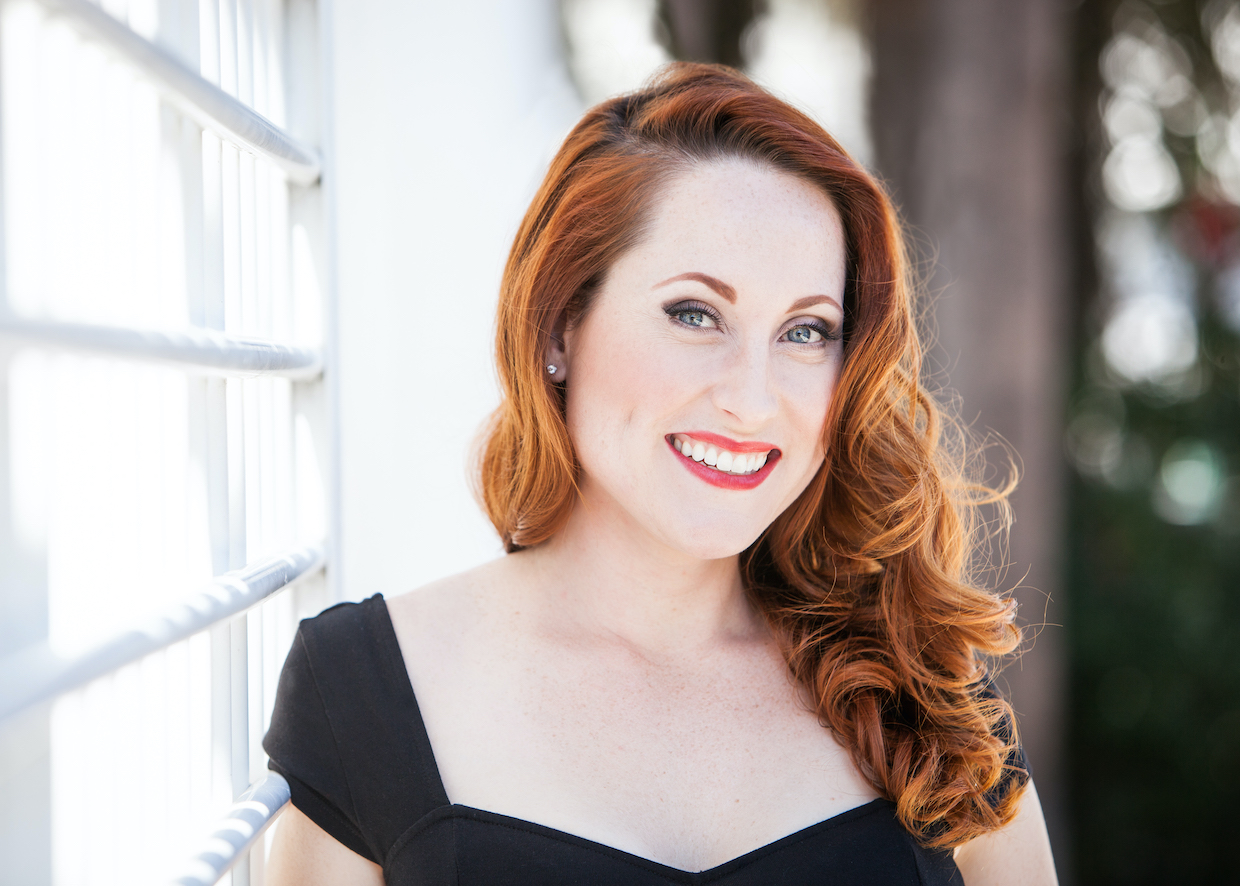 Concert to Feature Grammy-Winning Soprano and Pocatello-Native Jessica E. Jones
POCATELLO – The Idaho State-Civic Symphony will welcome Grammy Award-winner and Pocatello-native Jessica E. Jones in "Tales from Opera and Literature," a program featuring arias and art songs inspired by some of literature's most captivating stories, on Feb. 7 at 7:30 p.m. at the Stephens Performing Arts Center.
Tickets are $14-$45 and are available online at thesymphony.us/ or by calling the Box Office at (208) 282-3595. Tickets for ISU students are free and available at the Box Office the day of the concert.
Jones will join the Idaho State-Civic Symphony in performing "Vilja's song" from Franz Lehar's The Merry Widow, and "Les nuits d'été," a song cycle by the French composer Hector Berlioz, which is based on a setting of six romantic French poems by Théophile Gautier.
The orchestra will also perform the overture to Carl von Weber's opera, "Der Freischütz," and the ever-popular "Suite No. 2" from George Bizet's opera "Carmen."
Jones has performed with opera companies, orchestras and in musical theater productions all over the United States. She has performed regionally with the Santa Fe Opera, Utah Opera, Opera Idaho, Eugene Opera and more. Jones took home a Grammy for "Best Opera Recording" for her work on "The (R)evolution of Steve Jobs" by composer Mason Bates in 2018. For more information on Jones, visit jessicaejones.com.
On Feb. 7, concertgoers can treat their significant others to a three-course dinner, wine, and the pleasure of a romantic night out at the Pre-Concert Valentine's Dinner beginning at 5:30 p.m. in the Marshall Rotunda of the Stephens Performing Arts Center. Tickets include an entrée and one drink ticket. The cost is $50 per person. For more information and to buy tickets, please visit thesymphony.us/ or call 208.234.1587. Reservations must be made by Feb. 1.
On Wednesday, Feb. 5 at 7 p.m., Jones will join Idaho State-Civic Symphony Artistic Director and Conductor Julie Sorensen for a question-and-answer session on the "X, Y, and Z" of opera at the Marshall Public Library. Music students, music lovers, and anyone who ever wanted to know more about what goes on behind the scenes and on the stage in the world of opera are invited to attend. The conversation will be moderated by Laura Soldati of The [L] Agency, LLC, an award-winning public relations agency that has worked with some of the most celebrated performing arts organizations and performers in the United States.
The Idaho State-Civic Symphony is excited to be partnering with the Marshall Public Library throughout the 2019-2020 Storied Season. Marshall Public Library card holders are invited to learn more about the Arts and Community Ticket program (ACT), and "check out" tickets to all Idaho State-Civic Symphony concerts. More info at https://www.pocatello.us/CivicAlerts.aspx?AID=1100.
For more information on remaining concerts in the Idaho State-Civic Symphony's 2019-2020 Storied Season, please visit thesymphony.us/.
---
Categories: