Idaho Museum of Natural History reopens to the public
June 17, 2020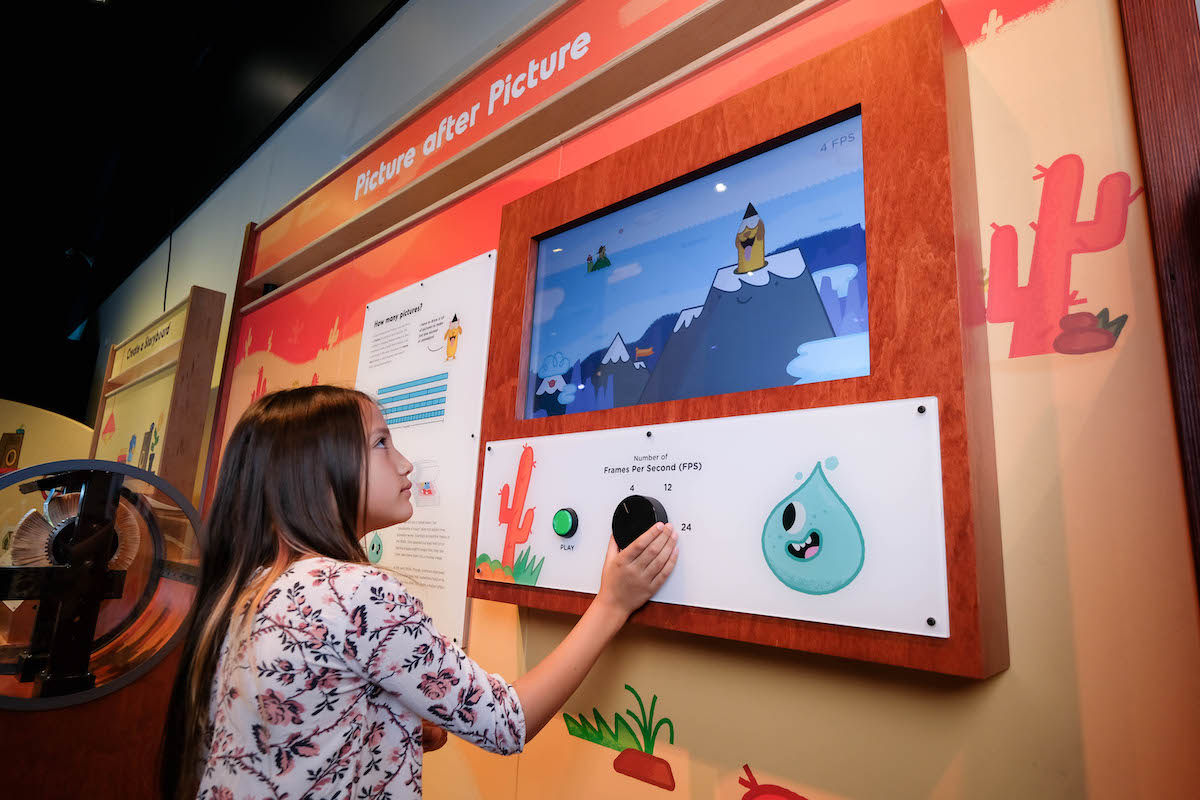 POCATELLO – The bison is back! The Idaho Museum of Natural History on Idaho State University's Pocatello campus will reopen to the public Saturday, June 20, with a new exhibit and new procedures for keeping the public safe.
The new exhibit "Animationland" inspires creativity as visitors learn the basics of animation using interactive features including a sketching studio, a sound effects booth and the opportunity to plan and star in a stop-motion production. This all-ages exhibition highlights the interplay that occurs between art and science and gives visitors a new way to tell their own stories in a unique way.
"This is such a fun and playful exhibit that's perfect for the whole family," said Leif Tapanila, museum director. "We're excited to open our doors to the public, and we want folks to be assured that we're taking measures to keep everyone safe during their visit."
The museum has procedures to limit the number of guests in the gallery at one time, regularly sanitize interactive spaces after each group, and conduct deeper cleaning before each day. Face coverings are required at the museum, and will be provided complimentary with purchase of admission.
If you are concerned about waiting, please call ahead (208) 282-3317.
Museum hours are Tuesday-Saturday: 10 a.m. to 5 p.m. and Sunday noon to 5 p.m.
The Idaho Museum of Natural History has been serving Idaho since 1934. To learn more about it, visit imnh.isu.edu.
---
Categories: