Grand Opening for ISU Bengal Welcome Center set Feb. 20
February 19, 2020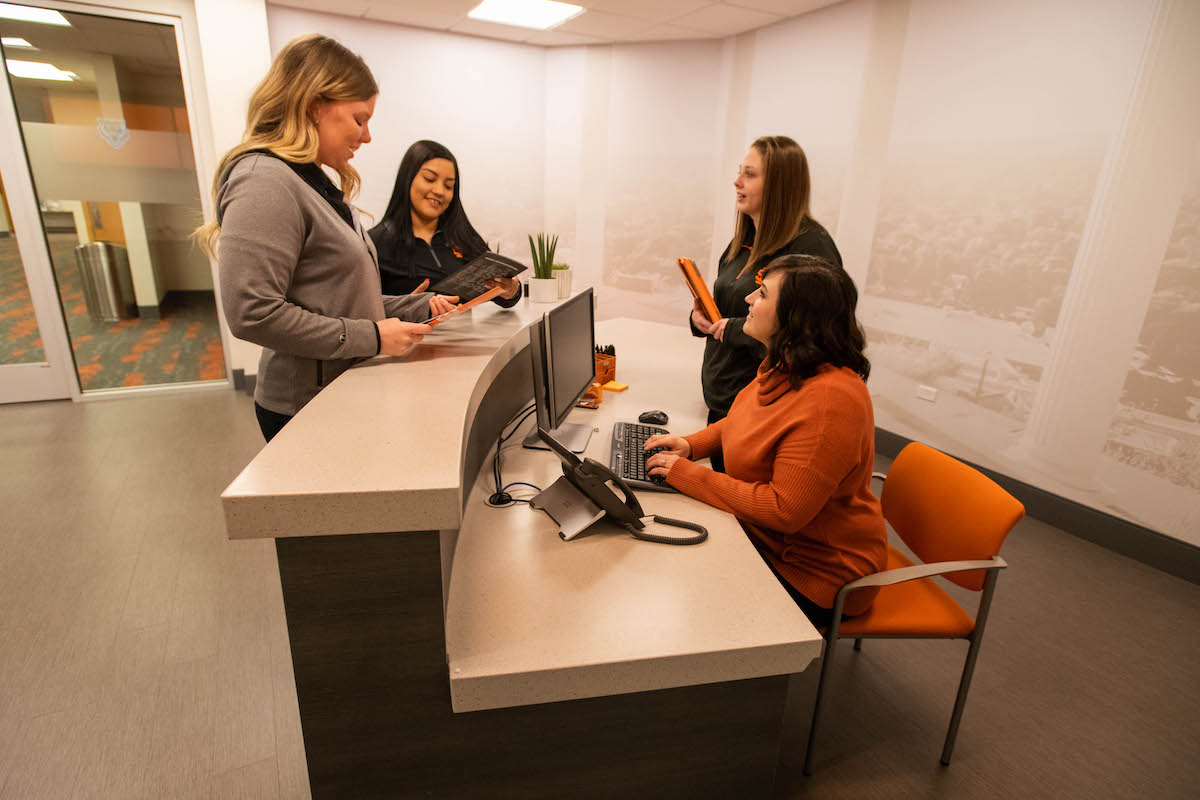 POCATELLO – The new Idaho State University Bengal Welcome Center, located on the lower level of the Pond Student Union, will have a grand opening and ribbon-cutting ceremony at 1 p.m. Thursday, Feb. 20.
The center will be open for tours through 7 p.m. on Feb. 20.
"I am really excited about the new Welcome Center," said Nicole Joseph, ISU director of admissions and recruitment. "It is a great resource for our prospective students and families. It is a much more visible and easier-to-find location than our previous office and it is new, fresh and more modern."
The new Bengal Welcome Center features a reception area where prospective students, families and visitors can be greeted and start their campus experience. It has a presentation room outfitted with a large screen and speakers that can hold up to 40 people for small-group presentations. There is an office space for the ISU Ambassadors, a team of about 20 top-notch ISU students who provide campus tours. In addition, there is a work room to store print and promotional materials and provide workspace where staff can put together mailings and packets and complete other tasks.
The Bengal Welcome Center occupies the area that was previously the Transition Gallery.
"It is designed to be the place where prospective students and families will start their campus visits and a place where anybody coming to campus can stop in and get information or even just directions on where they are trying to go," Joseph said.
Joseph credited the creation of the Bengal Welcome Center to Lyn Redington, ISU vice president of student affairs and enrollment management.
"It was Lyn's vision," Joseph said. "She saw a strong need for this type of facility at ISU after visiting ISU sister institutions."
The remodeling project, that also includes the remodeling of the entry way into Pond Student Union from the Hutchinson Quadrangle, was overseen by Lowell Richards, associate vice president of student affairs.
"Lowell has been instrumental in seeing this project through from start to finish," Joseph said. "He is the one who worked with all the contractors and on the building plans and making sure the project kept moving along."
---
Categories: