Five Idaho State University faculty receive 2020 Outstanding Service Awards
By Tori Parks, Marketing Intern | April 3, 2020
POCATELLO – Five Idaho State University faculty members have been selected to receive the 2020 Outstanding Service Awards.
Faculty members receiving these awards are Kristina Blaiser, associate professor of speech-language pathology; Julia Martin, assistant professor of microbiology; Dani Moffit, program director of the Master of Science in athletic training; Jeff Street, associate professor in the College of Business; and Cathleen Tarp, associate professor of Spanish in the Department of Global Studies and Languages.
From this group ISU's 2020 Distinguished Service honoree will be chosen. All Outstanding Service Award recipients will be acknowledged in ISU's 2020 commencement program. ISU Outstanding and Distinguished Teacher and Researcher awards will also be announced.
Biographies of the honorees appear below.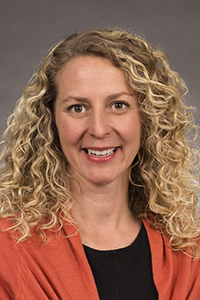 • Kristina Blaiser – Blaiser is an associate professor of speech-language pathology at ISU. She earned her Doctor of Philosophy in speech-language hearing sciences from the University of Minnesota. Her professional and research focus is to ensure children who are deaf or hard-of-hearing reach their maximum potential.
Blaiser directs the ISU HATCH (Helping Adults Talk to Children) Lab on the Meridian Campus. She is the associate coordinator for the American-Speech-Language Hearing Association's Special Interest group, Childhood Hearing Loss and Disorders, and the Idaho representative for the national Speech-Language Pathology Advisory Council.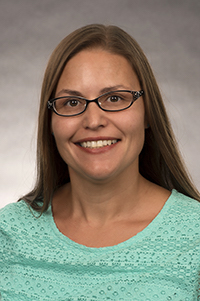 • Julia Martin – Martin is an assistant professor of microbiology in the Department of Biological Science. As a first-generation college student, Martin received her baccalaureate degree from California State University, Northridge and her doctoral degree from the University of Illinois, Urbana-Champaign.
Martin is an advocate for underrepresented and first-generation students in the science, technology, engineering and mathematics (STEM) fields. She is the advisor for the Society for the Advancement of Chicanos and Native Americans in Science at ISU and a university member for the Tribal University Advisory Board.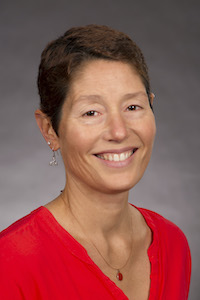 • Dani Moffit – Moffit is the program director of the Master of Science in athletic training program in the College of Education. Her current research passions range from perceptions of sexual harassment by athletic training students to cultural education in health professions.
Moffit is the chair of the District 10 LGBTQ+ Advisory Committee and a Commission on Accreditation of Athletic Training Education (NWATA) Site Visitor. She received the NWATA Service Award, the National Athletic Trainers Association (NATA) Service Award, the NATA Most Distinguished Athletic Trainer Award and the District Director's Award.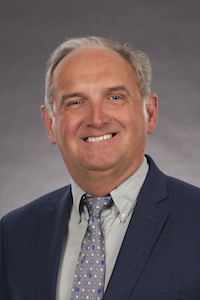 • Jeff Street – Street holds a doctoral degree in business administration from the Terry College of Business at the University of Georgia. His major area of study is strategy. As an associate professor in the College of Business, Street teaches entrepreneurship and small business development.
Street operates as acting director for ISU's Center for Entrepreneurship and Economic Development (CEED), which fosters entrepreneurship and economic development in Eastern Idaho through partnerships with the business community.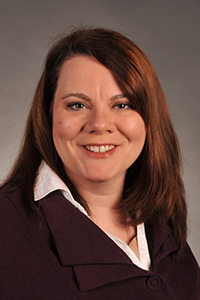 • Cathleen Tarp – Tarp is an associate professor at ISU where she teaches medieval and golden age peninsular literature and interpretation and translation for health and judicial professions. She currently teaches in the College of Arts and Letters and in the physician assistant program.
Tarp's current research focus is on identifying a problem, such as low health literacy, that creates disparity, and working with an interdisciplinary team and community stakeholders to design a tailored yet replicable response to the issue.
Tarp initiated the baccalaureate program in Spanish for health professions in 2014, the graduate certificate in Spanish for health professions in 2015, the Spanish for health professions promotora training program in 2018 and is currently director of the Master of Arts program in Spanish.