Celebrate Idaho State, a CommUniversity Event, Set Feb. 12 at Pond Student Union
February 6, 2020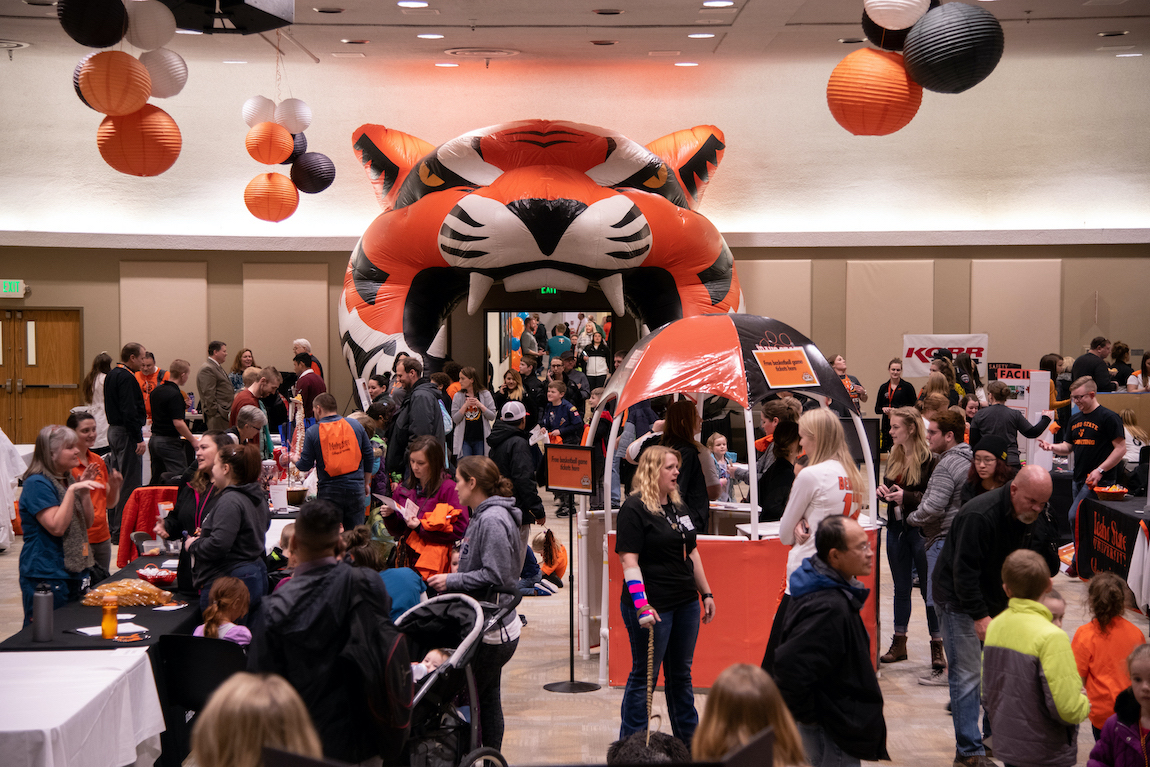 POCATELLO – The 10th annual Celebrate Idaho State, a CommUniversity event, has been scheduled from 4 to 6:30 p.m. Feb. 12 at the ISU Pond Student Union. The event attracts hundreds of participants who come to enjoy fun, family-friendly, interactive experiences that ISU has to offer.
"This event celebrates the close relationship that ISU has with the communities of Southeast Idaho," said Allyson Johnson, Celebrate Idaho State co-chair. ""We invite the community to ISU's campus to learn more about this great institution and enjoy educational exhibits, entertainment and free food."
More than 50 ISU groups will provide a variety of entertainment, art, culture, information, and scientific displays and demonstrations. Some examples of booths are hands-on chemistry activities that include "smoking cheese puffs" by ISU Chemistry; 3D printing by the College of Technology CADD program; art projects served by the ISU art department; artifacts and virtual reality headsets provided by the Idaho Museum of Natural History; scientific trivia questions and spinner wheel by ISU Molecular Research Core Facility; blood pressure and cholesterol testing by the ISU College of Pharmacy; anatomical models provided by the physical therapy programs; and ISU athletes and Benny the Bengal providing giveaways and autographs.
Highlights of the event include:
• The ISU Credit Union is giving away 800 kids T-shirts.
• Idaho Central Credit Union is sponsoring a coloring contest that features a grand prize of a Nintendo Switch and other prizes.
• Free potato bar dinner.
• Free tickets to the Bengal Movie Theater
• BOGO tickets to the Idaho Museum of Natural History
• Free bowling at the Pond Student Union.
For more information, contact Allyson Johnson, ISU Office of Marketing and Communications, 208-282-3620, or johnally@isu.edu.
---
Categories: