2020 Idaho State University graduate class's Bengal Roar will still be heard
May 4, 2020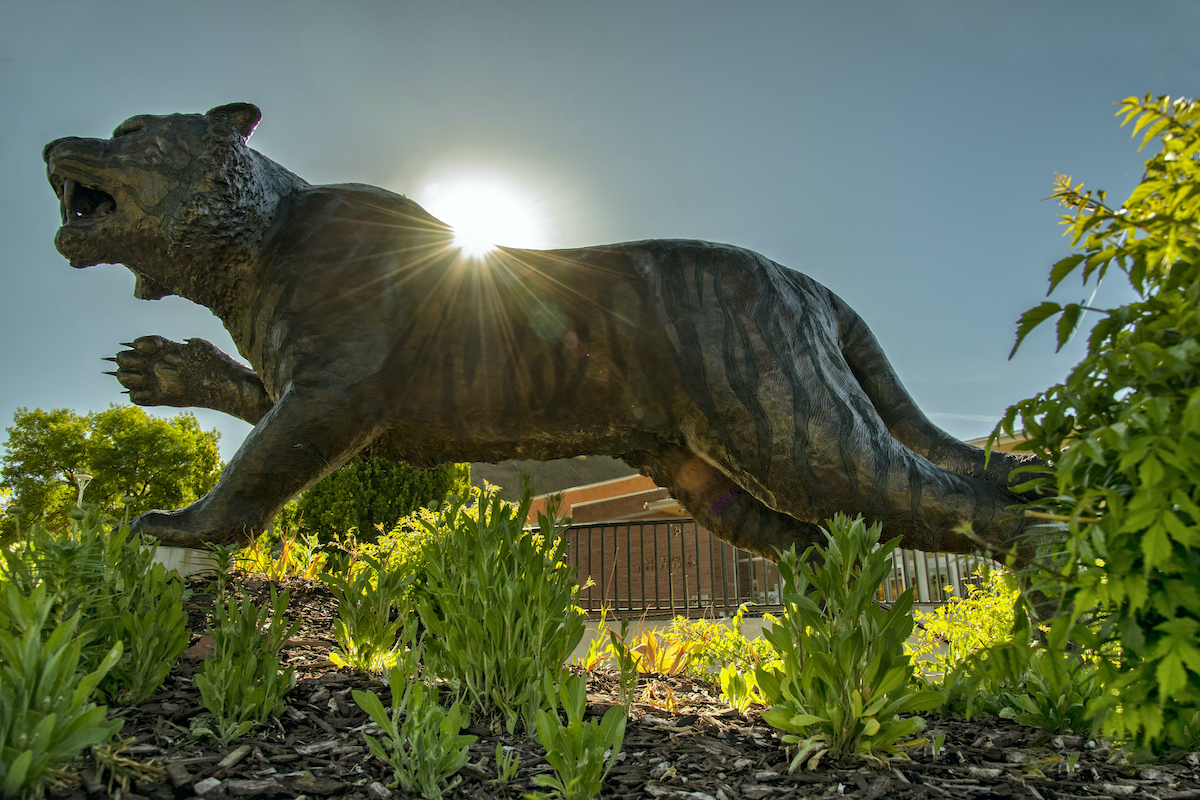 POCATELLO – Confronting a coronavirus outbreak isn't going to dampened Idaho State University's celebrations for this year's graduates.
The Bengal Roar of the 2,000-plus 2020 ISU spring graduates – capping off one of the more surreal and challenging years in the institution's history – may be more dispersed, but it will be as loud, proud and creative as ever, maybe more so.
This spring's graduates won't be walking at commencement ceremonies in Holt Arena this May, but will enjoy a wide variety of acknowledgements and festivities being planned for this special group of students. They have also been invited to walk in ISU's December commencement ceremonies.
"Every college has stepped up," said Allyson Johnson, ISU director of university events and protocol. "I am looking at a list of more than 50 items of all the different things the different colleges are doing to honor graduates and those range from social media posts – photos and stories of grads – to videos they are making with congratulatory messages from deans and faculty members."
Events planned by the colleges include at least a dozen virtual graduation and awards ceremonies, including a carpool celebration drive by the College of Technology where graduates of its programs can pick up a medallion in front of the Eames Center on Alvin Ricken Drive.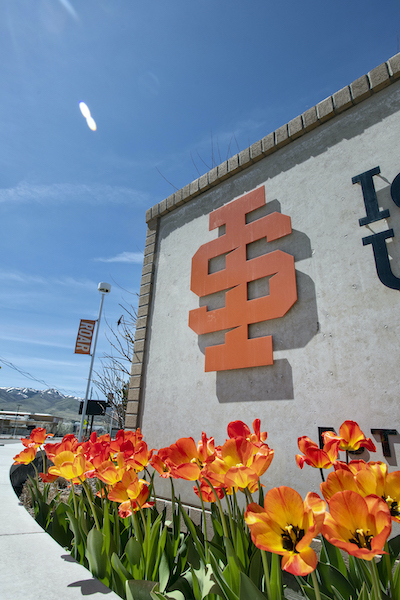 "The graduates this year are missing out on a huge crossing-the-stage-moment at a formal commencement, but I feel like the colleges are doing more to honor grads this year than ever before," Johnson said. "There are all being really creative making videos and creating ways they can honor them."
The University is also honoring the graduates in a variety of ways. Three videos will be released from the Office of the President the week of May 3-9. On Monday, May 4, a virtual March through the Arch video will be sent out to all graduates. May 6, a graduation compilation video will be sent out to all graduates, and then ISU President Kevin Satterlee will cap communications off by sending out a video address to graduates on May 8.
"President Satterlee will be basically delivering his commencement address – obviously with a few minor tweaks – and will be sending that to graduates," Johnson said.
This year each graduate will also be mailed a diploma, special diploma cover and printed program, which has been redesigned this year, and a gift from the ISU Alumni Association.
The gift isn't the only thing the ISU Alumni Association is doing – it is also sending out a special congratulations video from ISU alums, including famous ones including Marvin Lewis and Jared Allen.
ISU has a website, www.isu.edu/commencement, which lists many of the upcoming activities and the bottom half of this web page is a social media wall honoring graduates, with the hashtag #isuclassof2020.
"We know this year's graduates have missed out on a lot and we are trying to recognize them as much as we can," Johnson said.
---
Categories: