Nuclear Operations Technology Program students receive scholarship to attend operations training at Chernobyl in Ukraine
October 28, 2020
Aubi Crabtree, College of Technology Marketing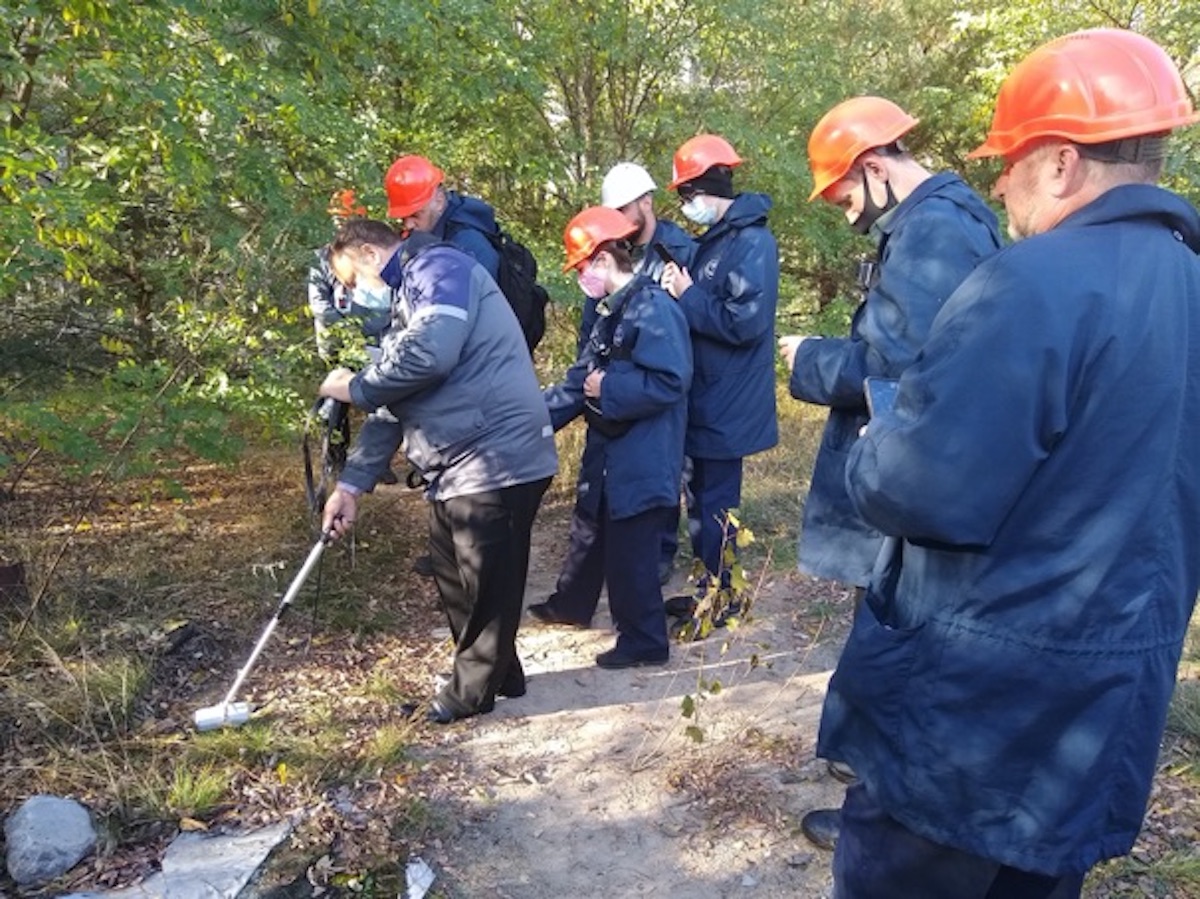 POCATELLO – Five students from the Idaho State University College of Technology Nuclear Operations Technology Program were given the opportunity to travel to Ukraine and visit the Chernobyl nuclear power plant in October.
The students were able to do this thanks to a scholarship they received from the University in order to participate in intensive hands-on nuclear operations training. Students were given special clearance amidst the COVID-19 pandemic.
During their visit, students had the unique opportunity to learn in-depth about the nuclear accident that took place at the Chernobyl nuclear power plant No. 4 reactor in April 1986. Their training also included seeing the Unit 4 control room, hearing an overview of the new safe confinement installation and exploring in-depth the environmental concerns present at the plant.
The accident is still considered one of the worst nuclear disasters in history and provides insight and necessary training to help prevent such disasters from occurring again.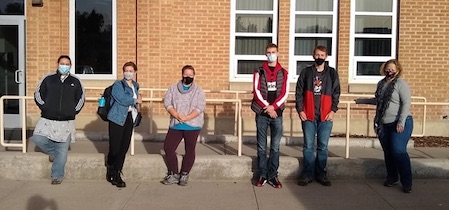 Mackenzie Gorham, coordinator and instructor for the Nuclear Operations Technology Program, led and organized the trip.
"The learning opportunities for these students to see first-hand how a production-over-safety mindset led to a major accident is invaluable," Gorham said. "Being allowed to see this plant in person can provide a strong foundation to when we cover operations safety, reactor design, radiation safety, safety systems, environmental monitoring, and power plant siting issues in class. They will have a context in their minds for why these issues are so important in the nuclear industry."
Students were assisted in performing numerous radiation area surveys of unknown contamination areas. Topics covered included nuclear safety, taking measurements, environmental monitoring and contamination detection. In addition, students were able to apply these skills in the environment around the plant where the fallout from the reactor explosion is still present. The students were able to actually track down a piece of the reactor graphite that had spread into the abandoned town of Pripyat.
"I think the opportunity to understand the accident from the Ukrainian trainers' points of view will be valuable as I look at how U.S. plants are designed differently and in a safer way," said Brooke Johnson, a first-semester Nuclear Operation Technology student.
The Nuclear Operations Technology program can be completed in only two years. It's graduates earn an Associate Degree of Applied Science in nuclear operations and can begin a rewarding career working in the nuclear industry.
As nuclear technicians in training, students learn to operate and maintain equipment used for the release, control or utilization of nuclear energy in power generation, research, medical applications, production and more. The hands-on instruction provided through Idaho State's College of Technology includes nuclear operations, which allows students to increase their real-world skills by working with a generic pressurized water release control room simulator, radiation work zone mock-ups, and training in the ISU AGN-201 nuclear reactor laboratory on campus.

Thanks to a scholarship by ISU, the chance for College of Technology students to receive high-quality, skills-based training in the Nuclear Operations Technology program extended beyond the on-campus classrooms and laboratories. These students not only gained additional training and knowledge in their nuclear fields, but also experienced a once-in-a-lifetime opportunity to work in an uncontrolled contamination field resulting from a nuclear reactor explosion. In addition, they also were given the chance to learn from lead experts and experienced nuclear professionals from Chernobyl. This experience will prove to be memorable as these students graduate from their program.
Marcus Fisk, a third-semester student in the program, also was excited to see how the current plant operations at Chernobyl work today.
"The plant has maintained radiation readings and the condition of the rubble from the accident for decades," Fisk said, "but no one really talks about how they operate today and how it has improved since the accident. This look at an operating foreign nuclear plant will be valuable as I consider overseas work."
The Nuclear Operations Technology group will host a seminar when they return to share all they learned. A Zoom invite will be sent out. To learn more about the Nuclear Operations Technology program, visit the Nuclear Operations program page.
"I would like to thank Tom Clawson of the Technical Resource Group (TRG), Inc. for allowing students to participate in this program, which is normally filled by working professionals or government attendees," Gorham said. "The trainers and support staff at Chernobyl Nuclear Power Plant were extremely helpful and went out of their way to help us understand the plant, accident and contamination conditions present."
Middle photo information: From left, participants in the Chernobyl trip included Jennifer Regguinti, Brooke Johnson, Mackenzie Gorham, Zachary Maikisch, Marcus Fisk and Christie Collier.
Bottome photo information: First semester Nuclear Operations Technology student, Zachary Maikisch, is shown reading a hot spot on a bolt inside the partially constructed cooling tower that was supposed to service the never-finished Unit 5 reactor.
---
Categories: